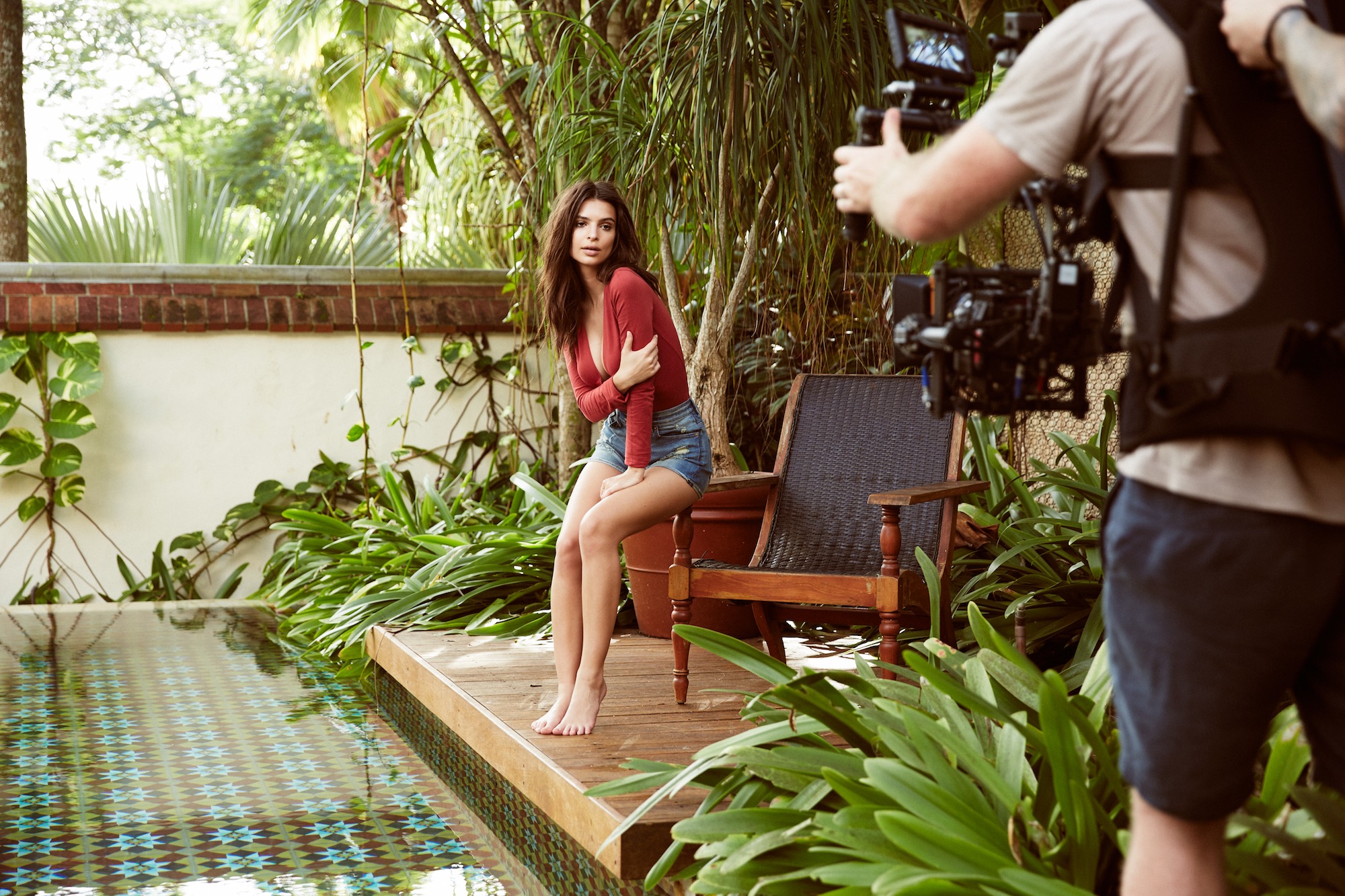 Behind the Scenes: EXPRESS – OneEleven
When the creative department at EXPRESS creates video shorts for some of their women's clothing lines, they've leaned on Lens Distortions as a key ingredient to craft a distinct look.
We caught up with Jordan Schmelzer, the in-house Video Editor at Express, who's been working with the company in some capacity since early 2015. Before that, he was a freelancer for almost 10 years as a jack-of-all-trades type of production guy, working with clients such as Chipotle, White Castle, Victoria's Secret, and Nationwide Insurance.
Jordan was kind enough to give us a bit of the backstory on these and share some images from production.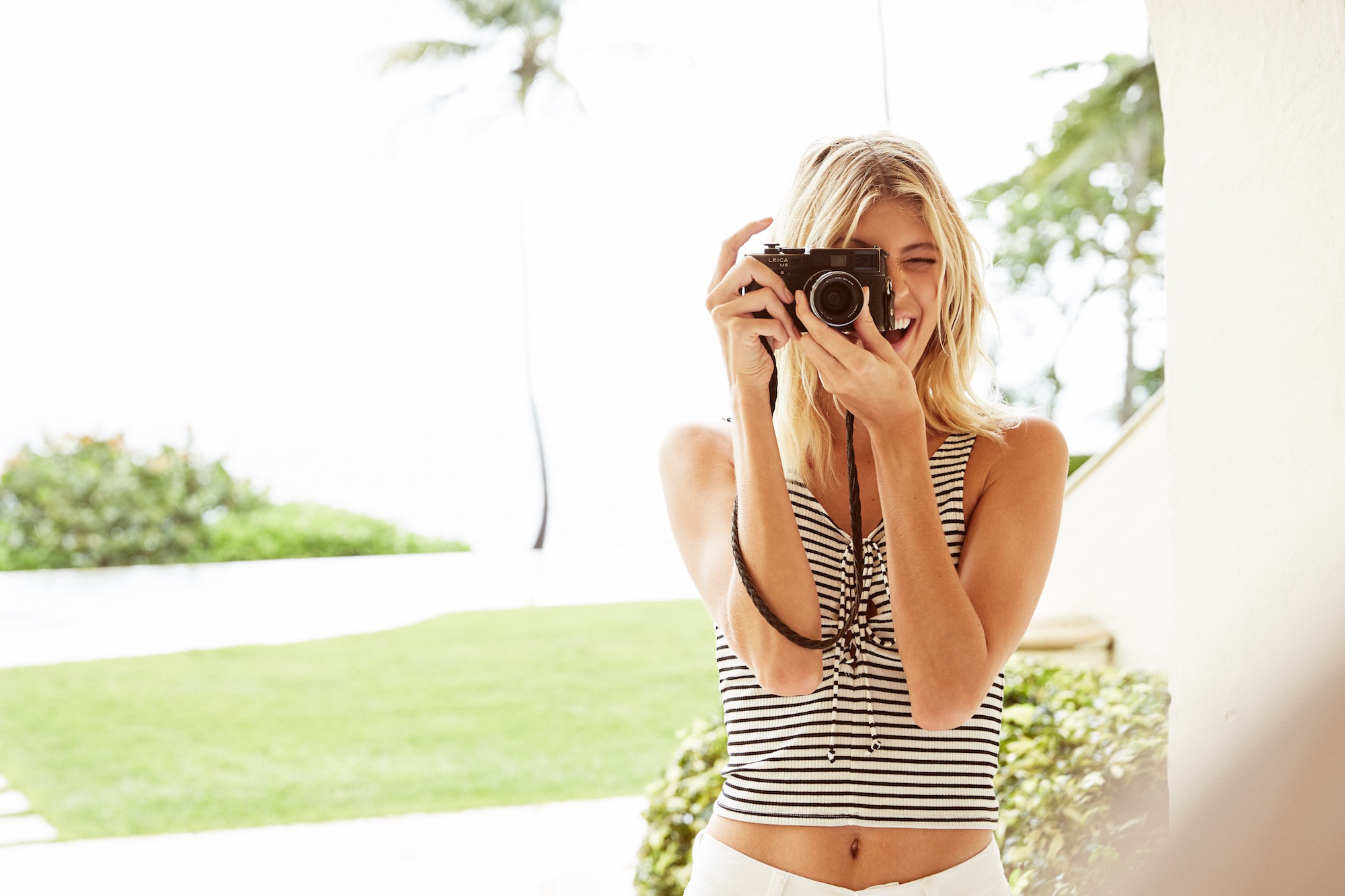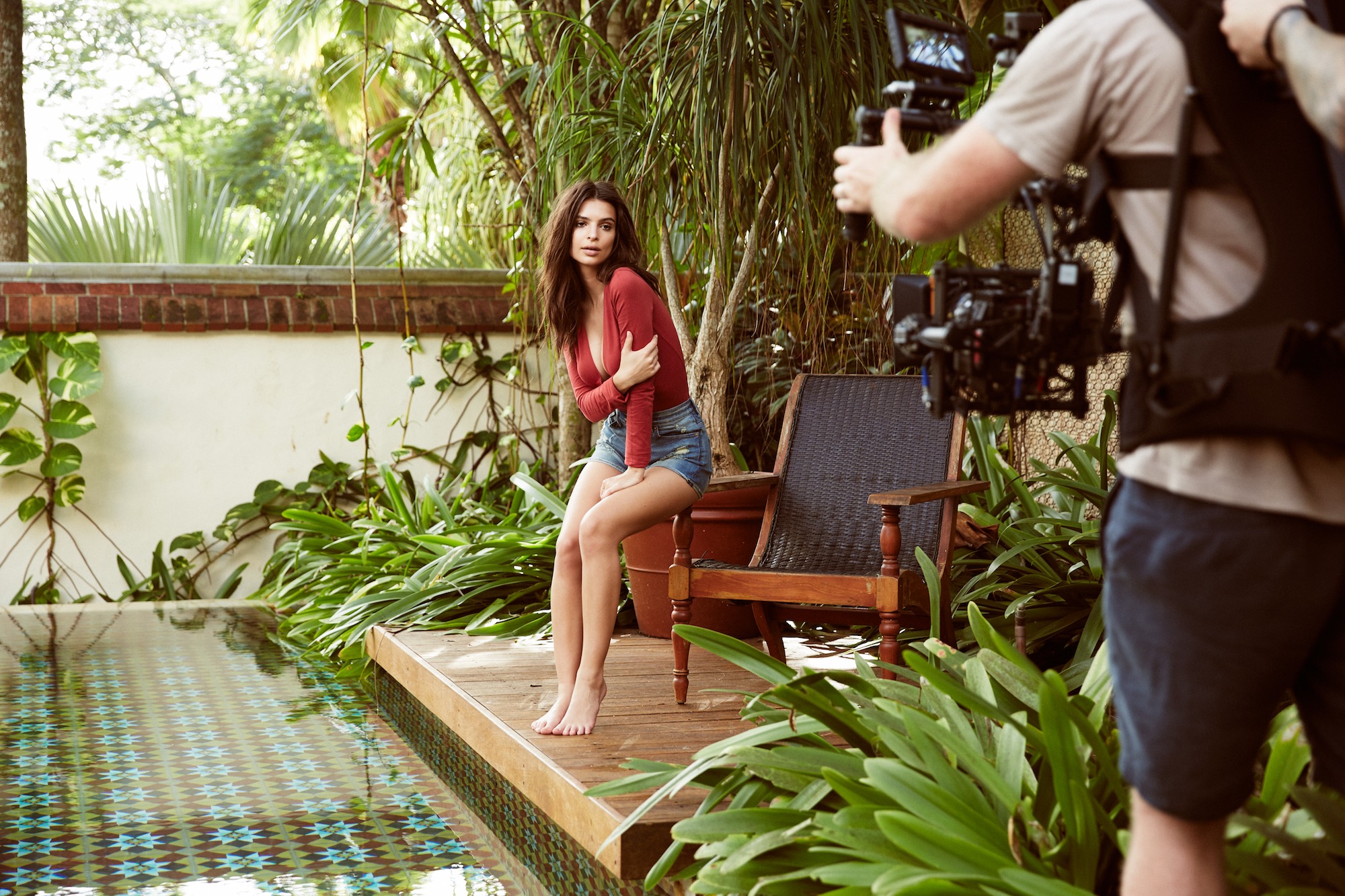 What's the backstory on these projects for EXPRESS?
The goal for projects like these is to showcase notable models sporting looks for EXP Core and One Eleven, which are subsets of the Express line of clothing. One Eleven is a line of casual tops and EXP Core is fitness apparel, both designed for women.
Most videos are essentially look-books, and often have somewhat of a "behind-the-scenes" feel to them.  They live on the Express website, YouTube, and are pushed via Instagram, Facebook, etc.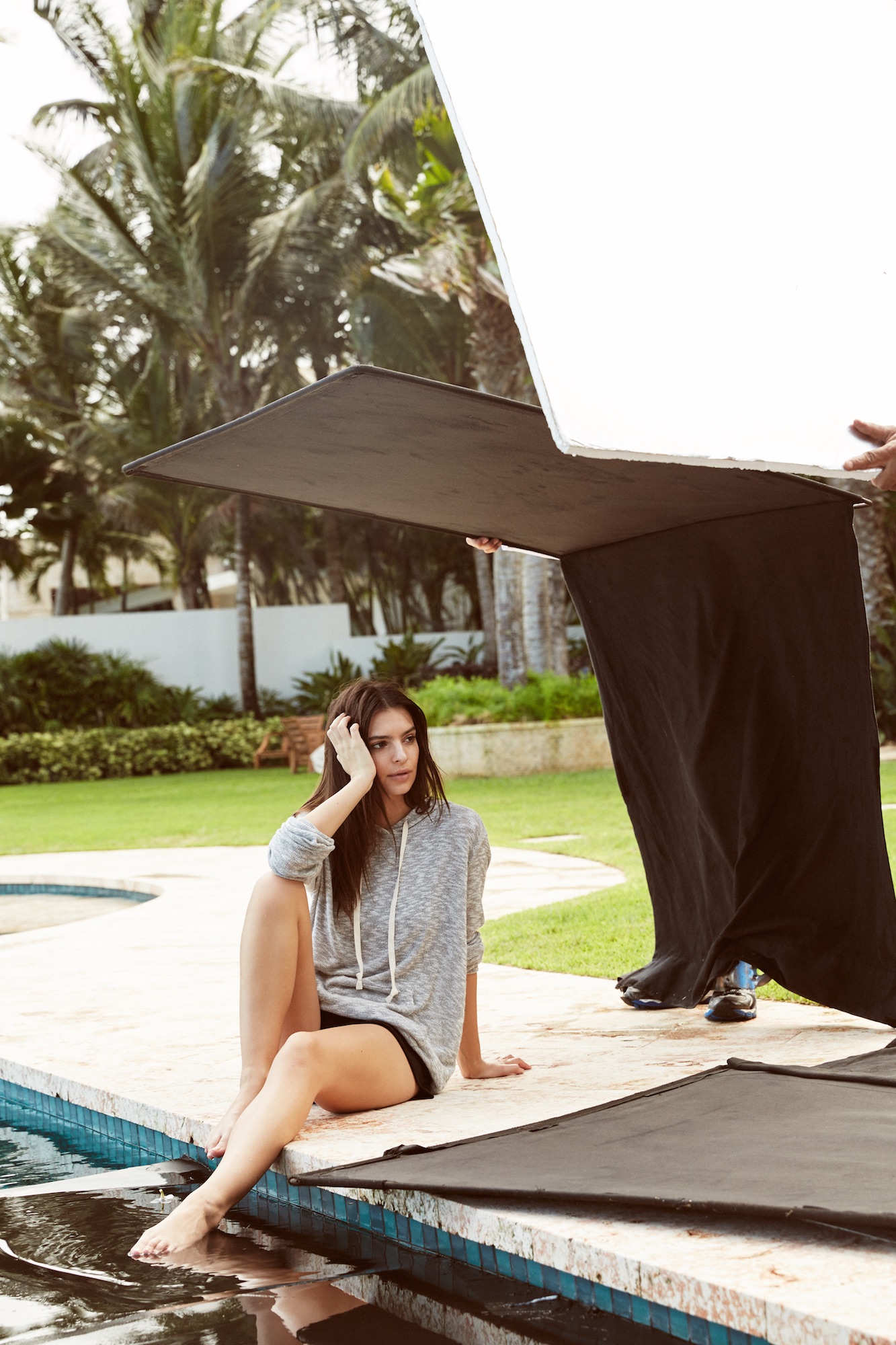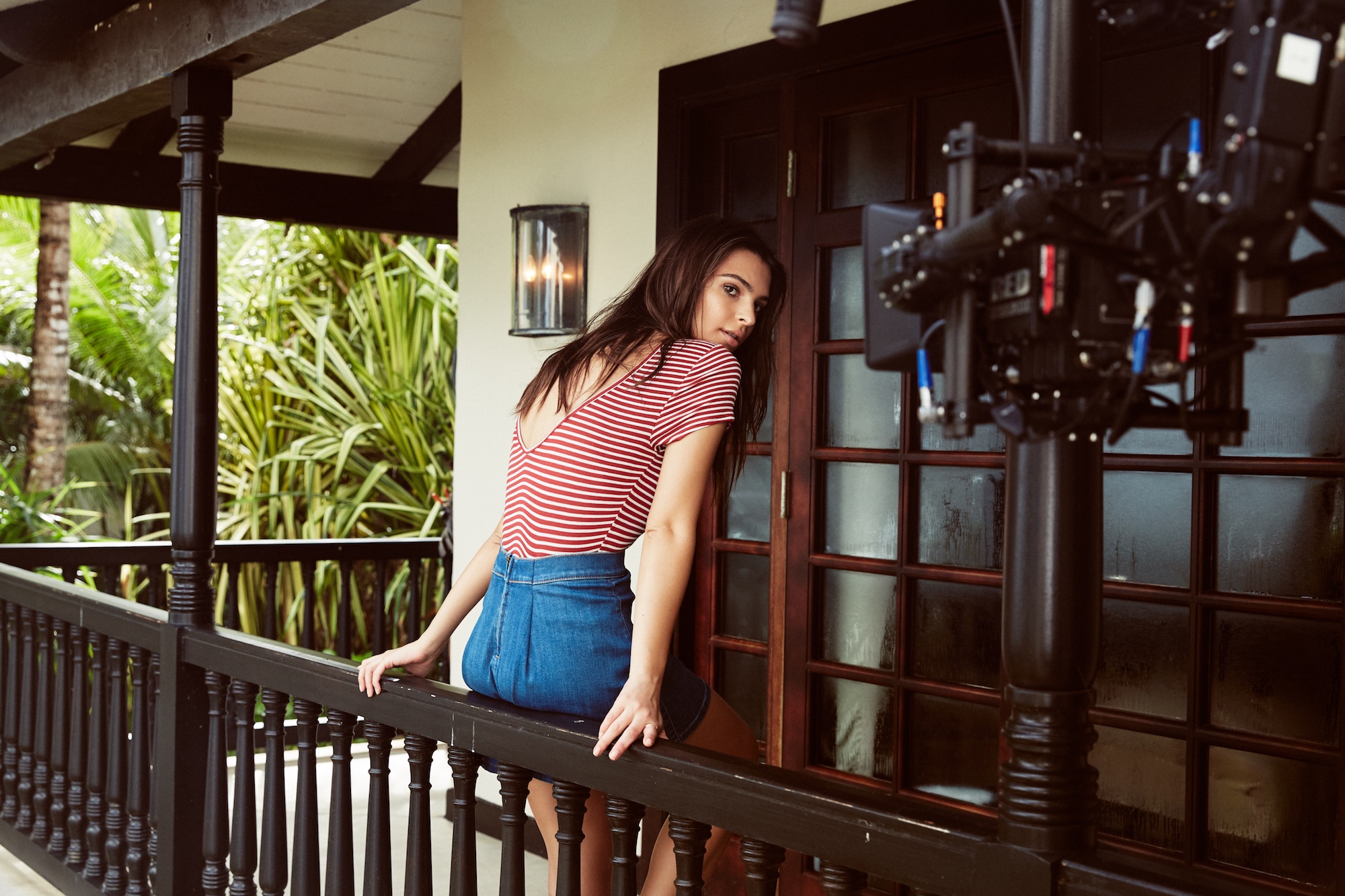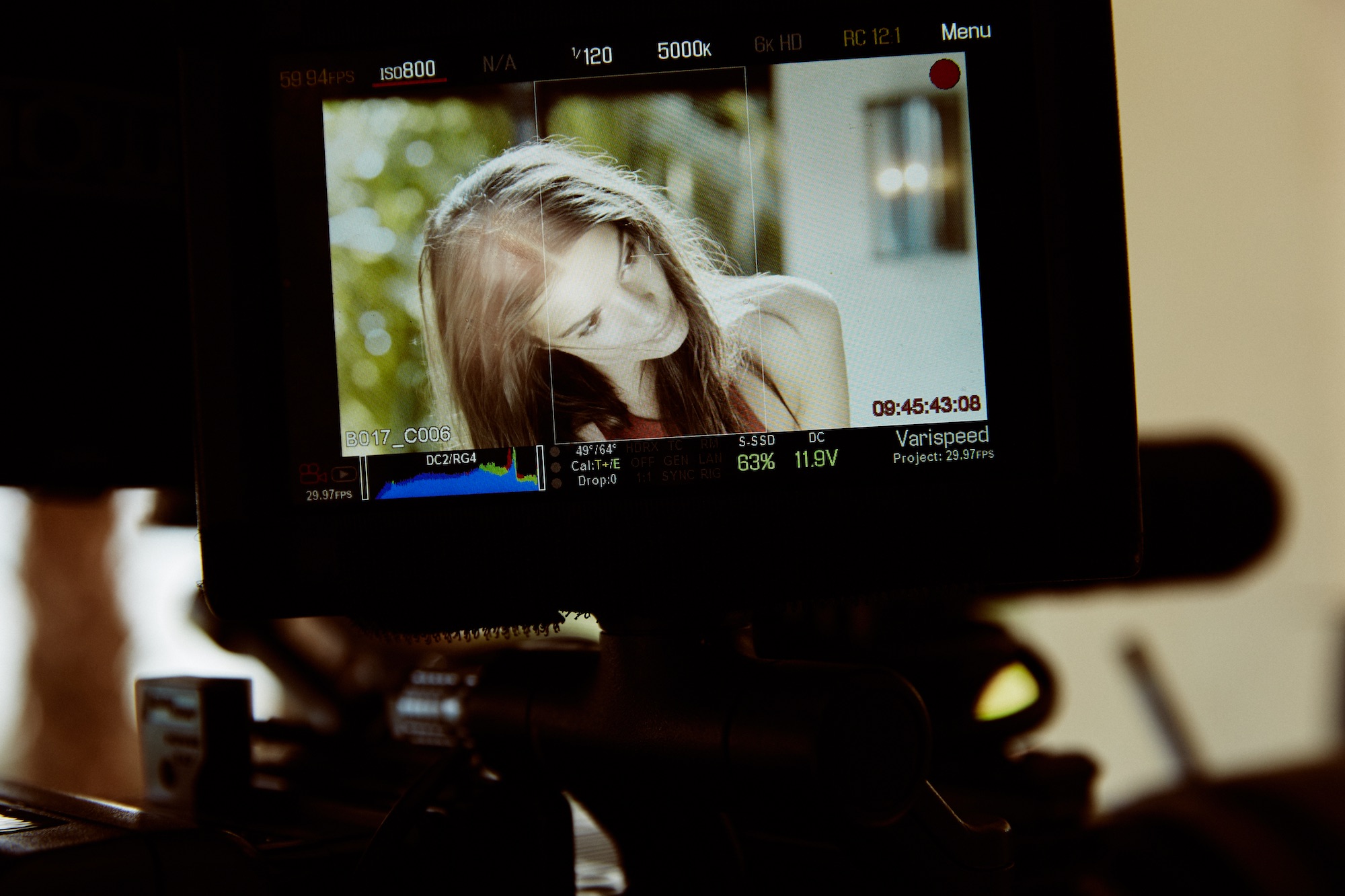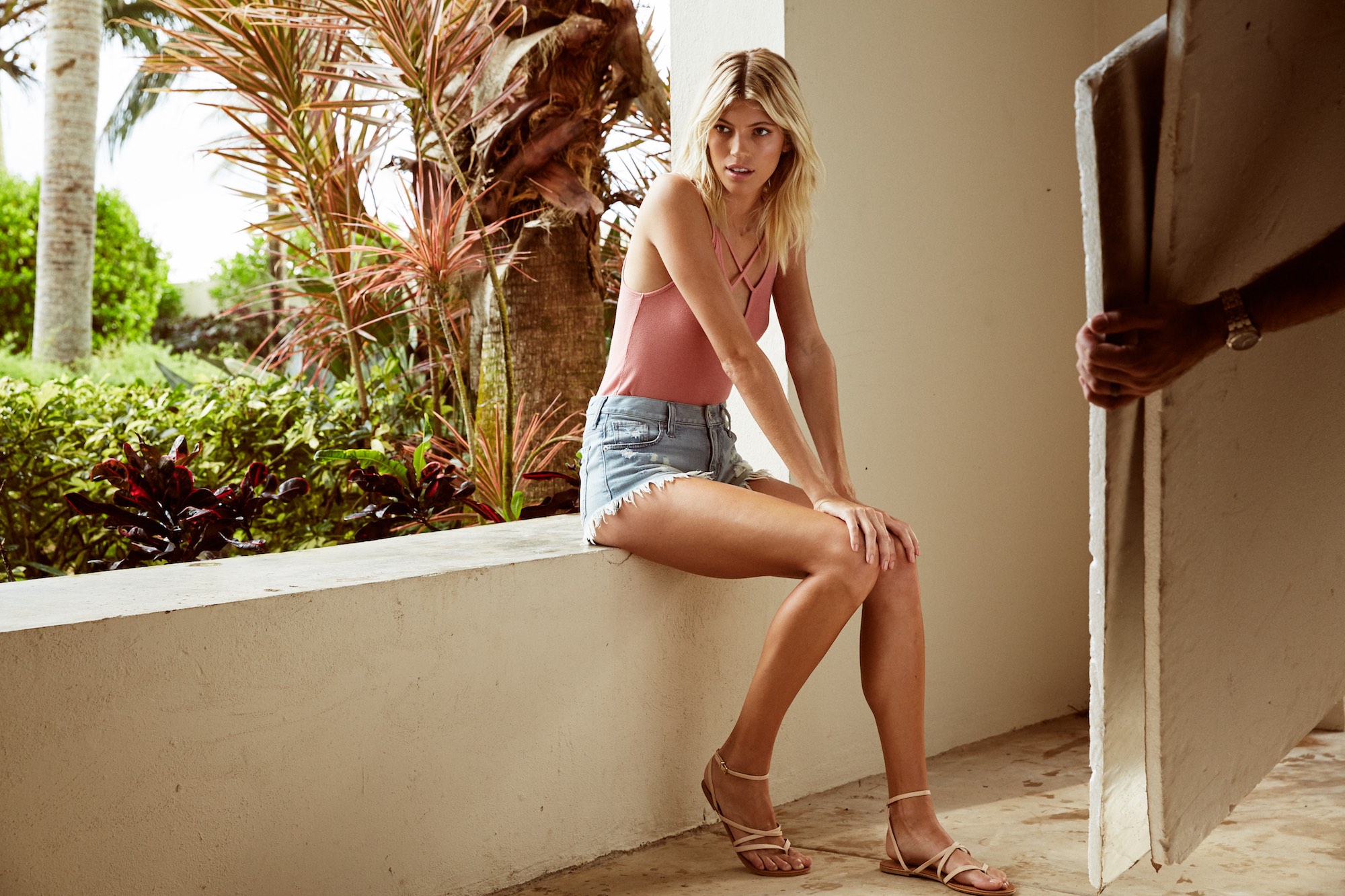 What is production like on these spots?
Productions are very fast paced because they are primarily photoshoots where we simultaneously grab video assets. Like most shoots, there is a lot to get in a little time. For most One Eleven productions we've been using a small three man crew with two Sony FS7 cameras. For the most recent shoot with Emily Ratajkoswki, the team traveled to Puerto Rico with a  slightly bigger crew, RED dragon, Movi and drone. Everything in beautiful 4k.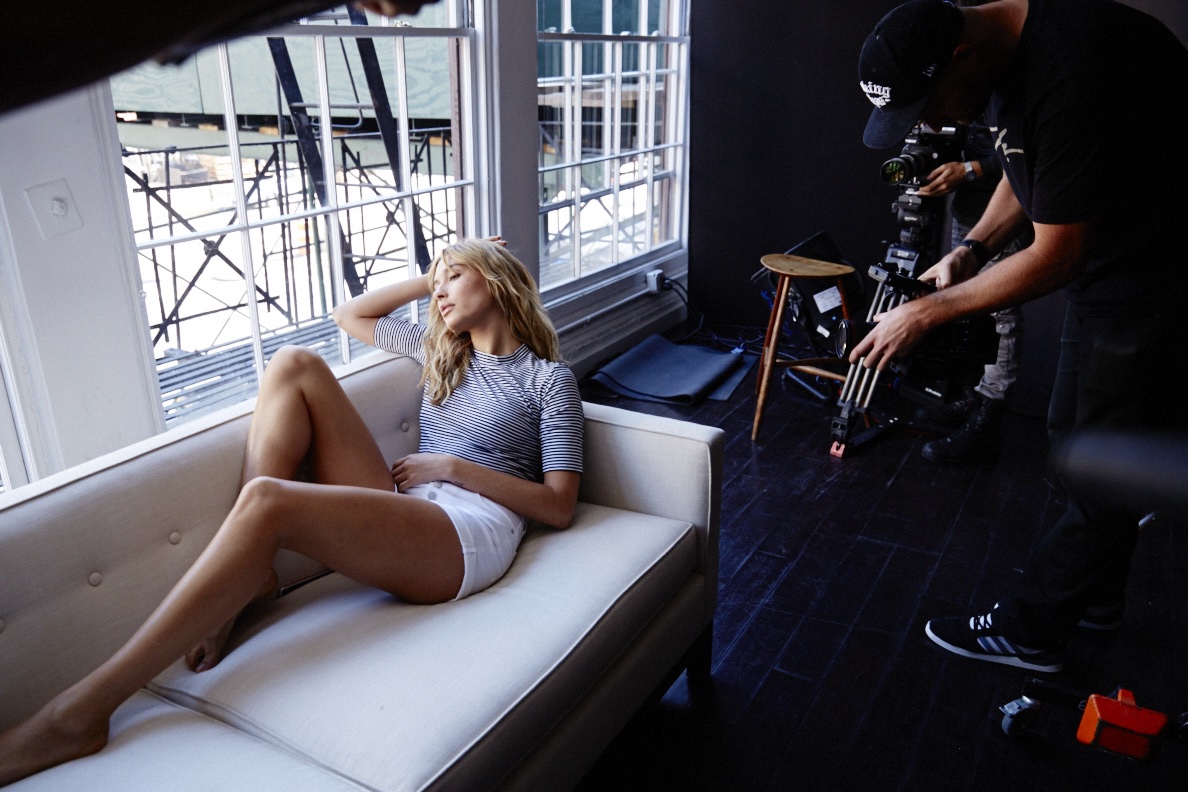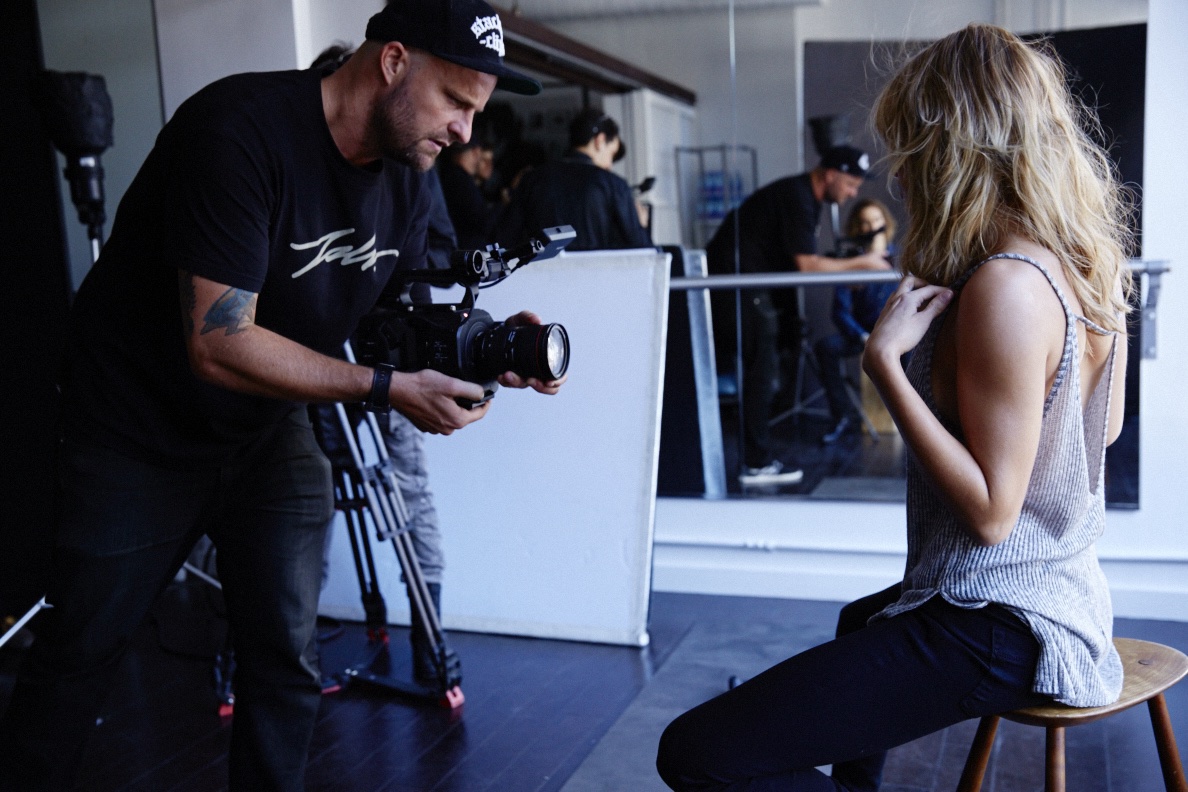 Walk us through your post-production workflow on these.
The challenge is to make the videos feel like more than just a moving catalog. We want to bring life and emotion to these videos, and deliver a specific feel and message that resonates with our brand. When you see a photo of a girl in a shirt, it's just that, but when you add music, action, and a color grade, it becomes much more than a girl in a shirt, it becomes a story.
"We've taken such a liking to Lens Distortions effects that they're becoming an integral part of our video workflow, specifically with our One Eleven clothing line."
For us, a good edit starts with music. Chris Borman (Senior Art Director) and I get together and choose what we think would be a really great music track to match the video – something that fits the brand, mood of the shoot, and most importantly, something that would make for a great edit.
Often times we are able to license songs from artists to pair with the footage, other times we create custom music tracks. Once we find something we really like it's just a matter of choosing the best shots and cutting to the beat. Then comes color grading and Lens Distortions, which is my favorite part.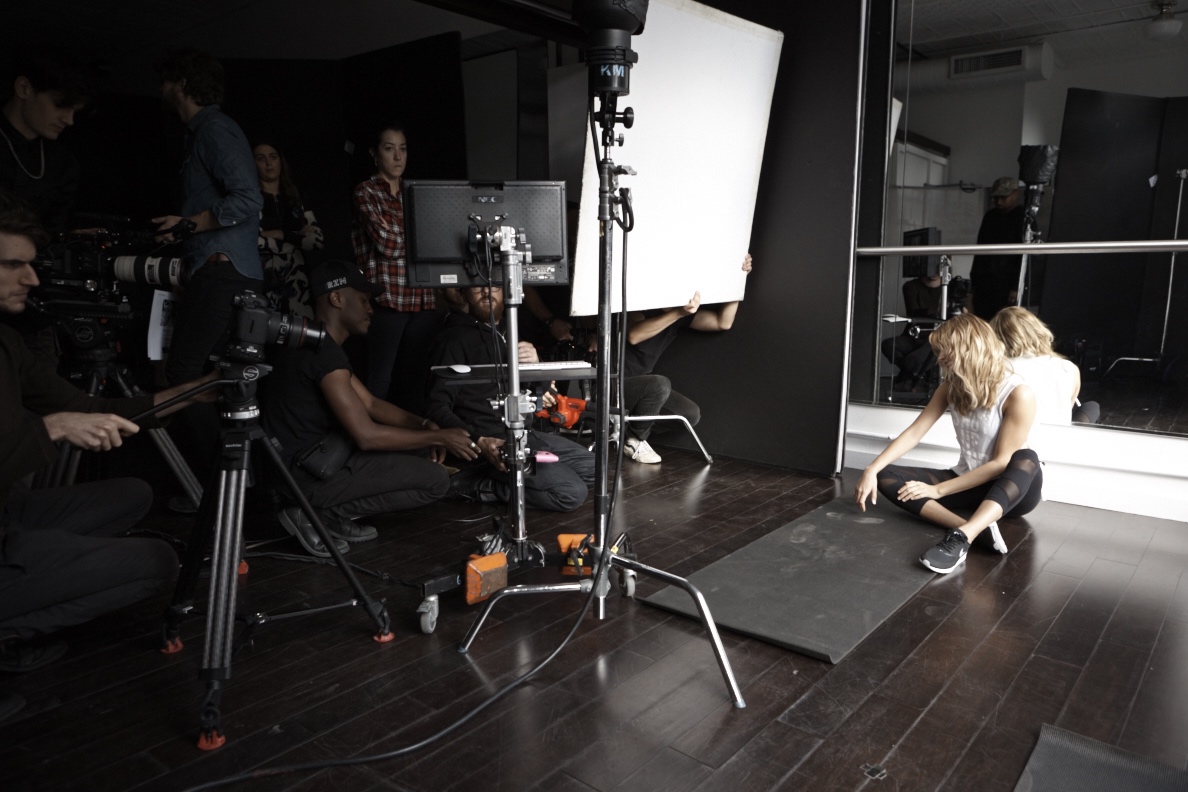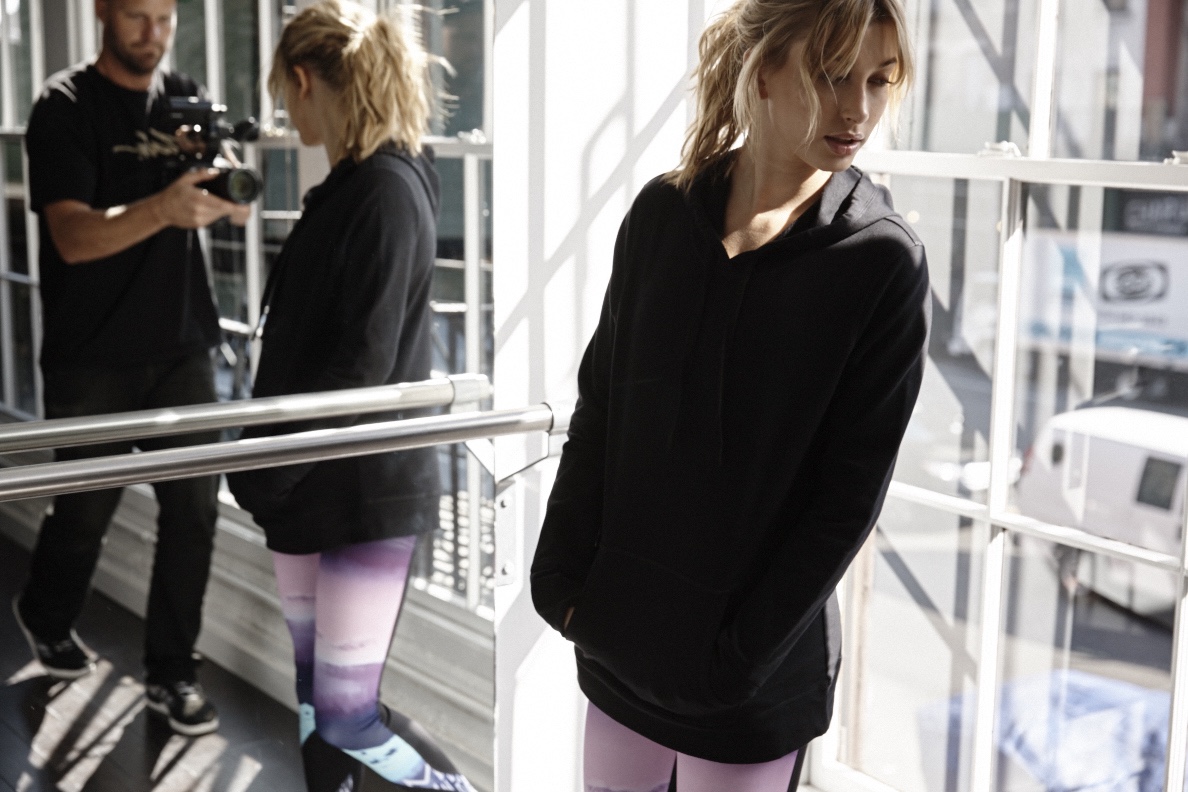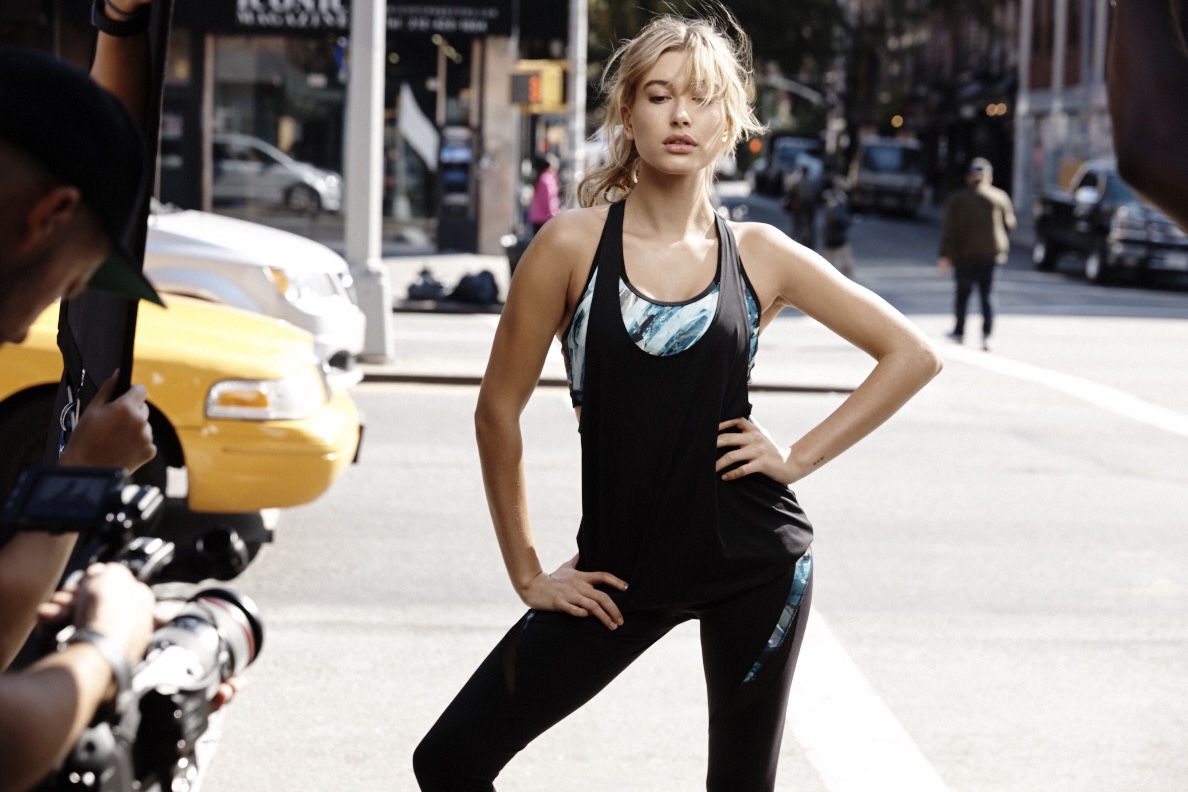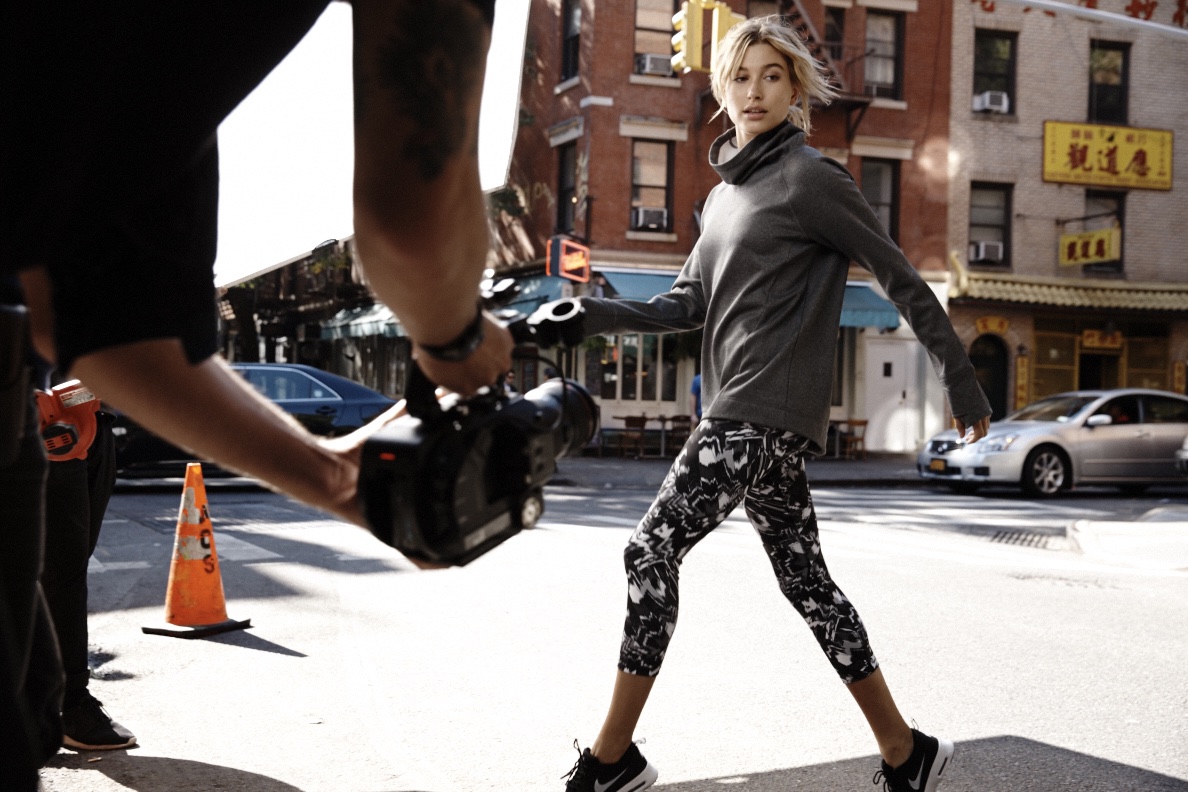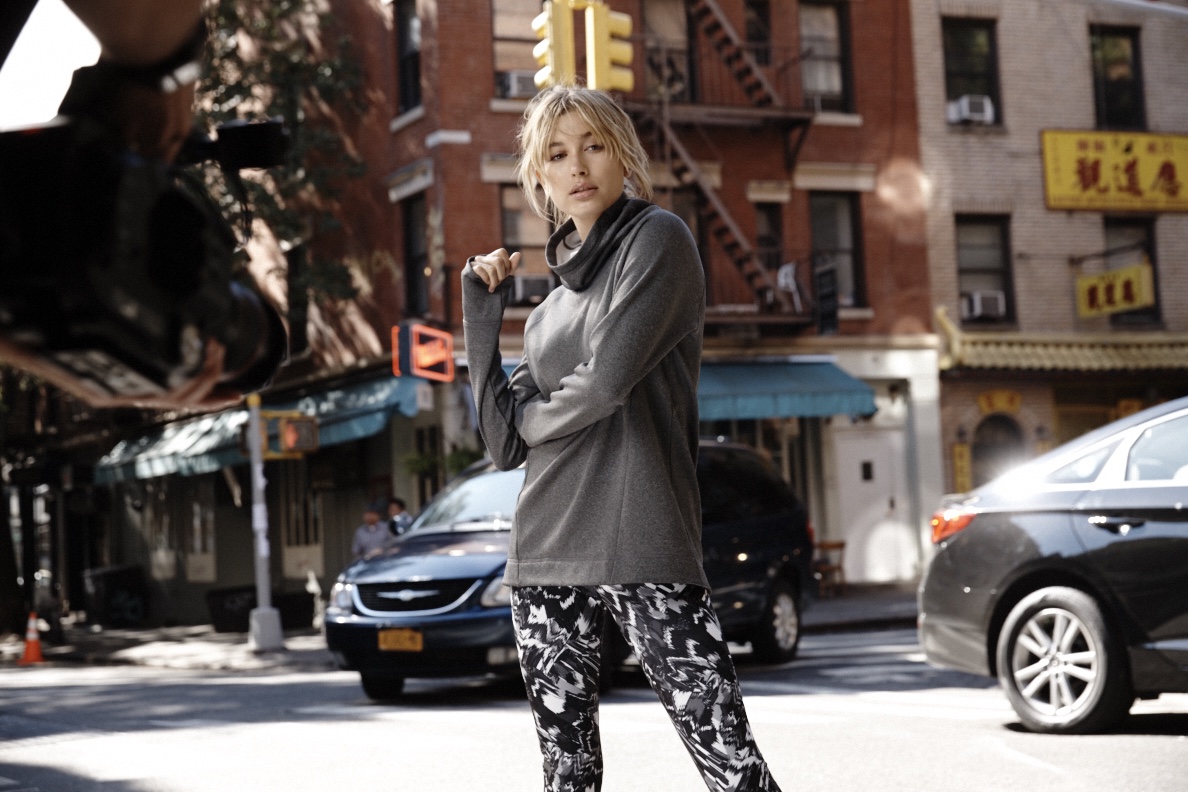 Any interesting challenges with these edits?
The original One Eleven concept was to shoot in an open NYC loft with mostly natural light. Many of the shots have large bright windows in the background. This presented a challenge for the video team because even when shooting with Slog3, it can be difficult to expose a shot for both inside and outside simultaneously. Needless to say, we were left with some over-exposed shots.
While this presented a challenge, the color grading process and Lens Distortions really solved the problem we were facing. The natural-looking Light Hits turned the footage from drab to dynamic and made the over-exposed shots look intentional and really dramatic.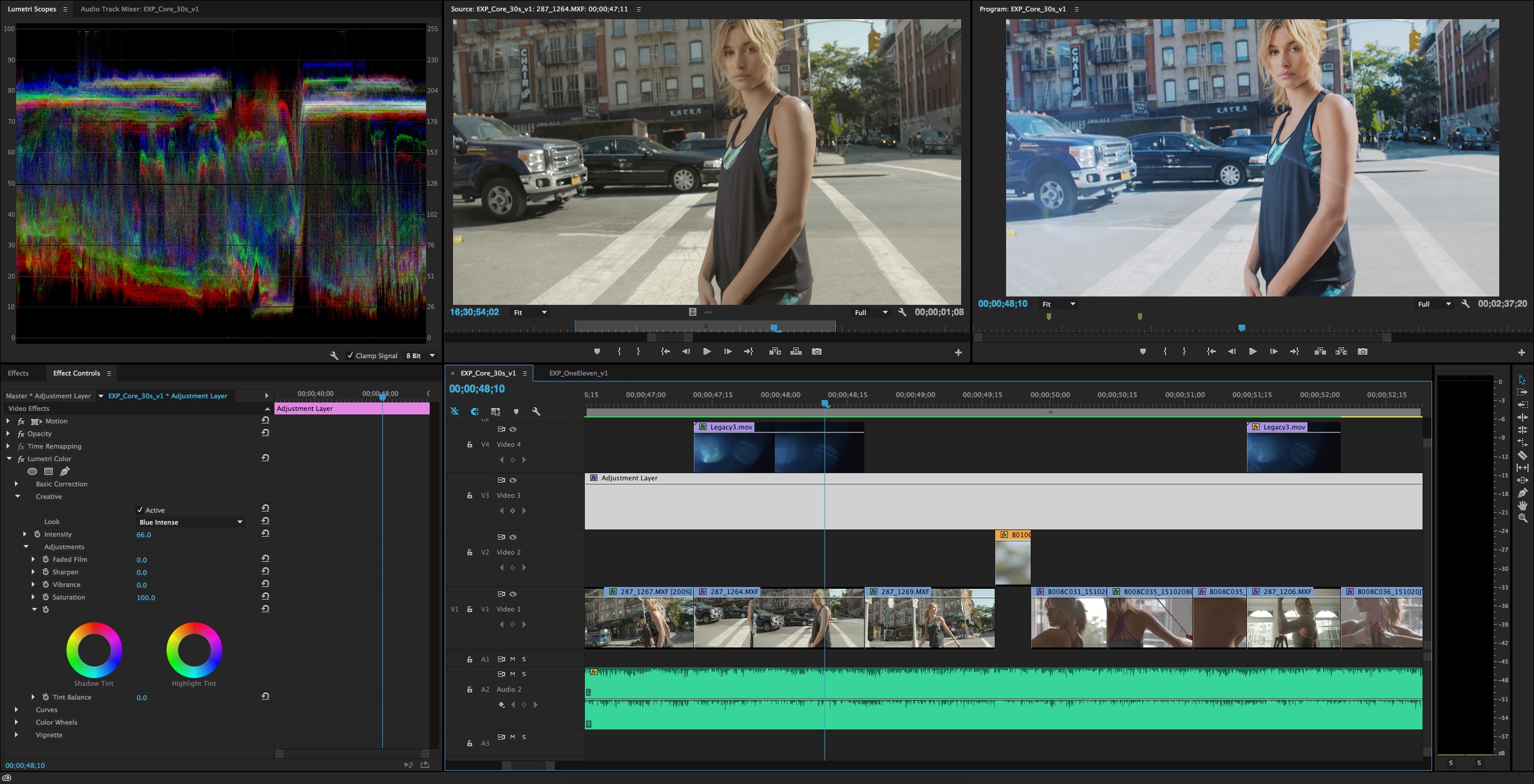 Before

After
Before

After
Before

After
What kind of look and feel were you trying to create with these spots?
Traditional Express videos are equally video look-books, but they are a little more produced-looking. With One Eleven, we wanted to have a very natural, easy feel to complement the nature of the clothing. Adding Light Hits and Legacy elements from Lens Distortions brought a layer of natural-looking beauty and depth to each shot.
We've taken such a liking to Lens Distortions effects that they're becoming an integral part of our video workflow, specifically with our One Eleven clothing line.
"Adding Light Hits and Legacy elements from Lens distortions brought an element of natural-looking beauty and depth to each shot."