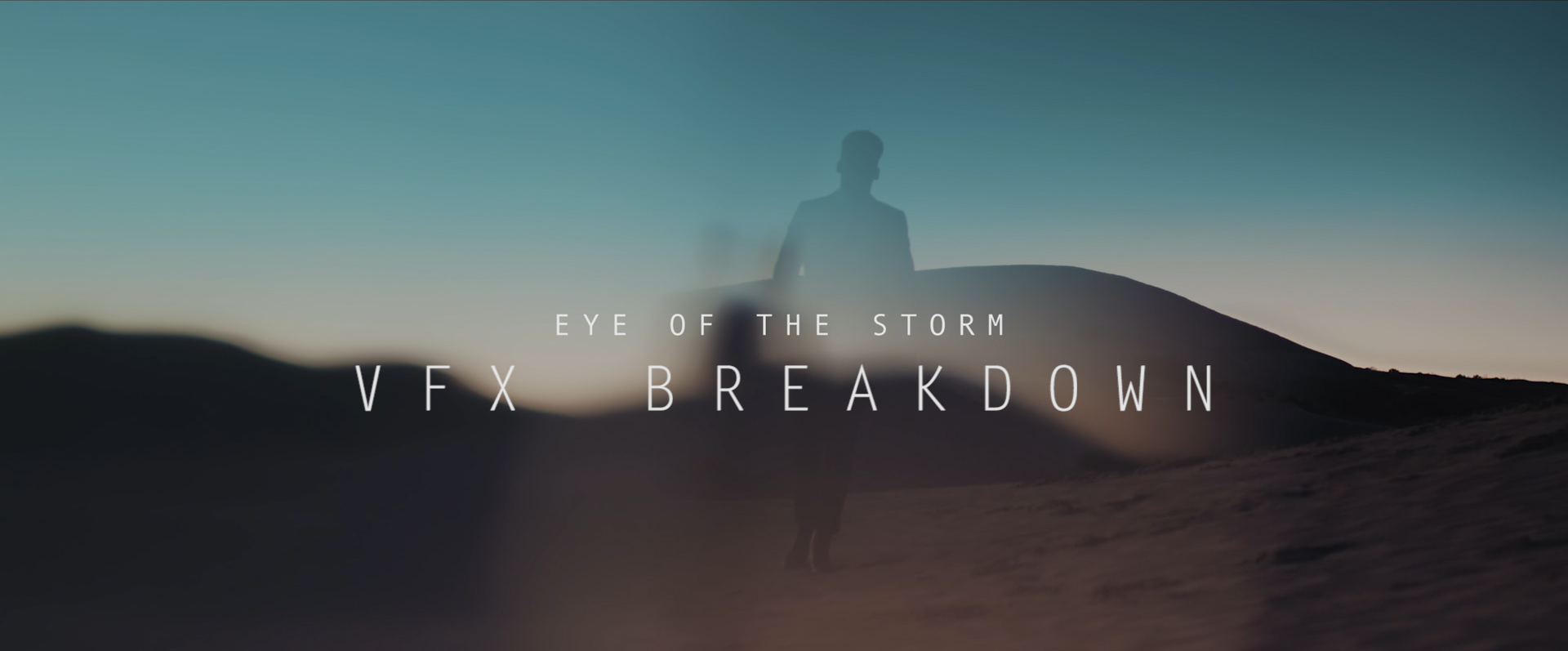 Behind the Scenes // Eye of the Storm
When Utah based synth pop artist Garrett Garfield needed a music video for the single from his first EP, he turned to his longtime friend and collaborator, Aaron Sorensen. We were really impressed with the final version of "Eye of the Storm," which uses a lot of unique glass textures and lighting effects, including Lens Distortions. We reached out to Aaron to get to know more of his story and how this project came to be.
Tell us a bit about yourself, your experience, and what you do. 
Ever since I was a kid I was always making videos with my friends. At the time I could be found on my parents computer literally exporting every frame from iMovie and importing them into Photoshop to paint each one. Over the years I made my life easier and learned After Effects, Cinema 4D and currently Houdini and Nuke.
Now I've been working as a VFX artist for 6 years professionally on a variety of projects. And recently had the opportunity to Direct and VFX supervise a Game Of War commercial.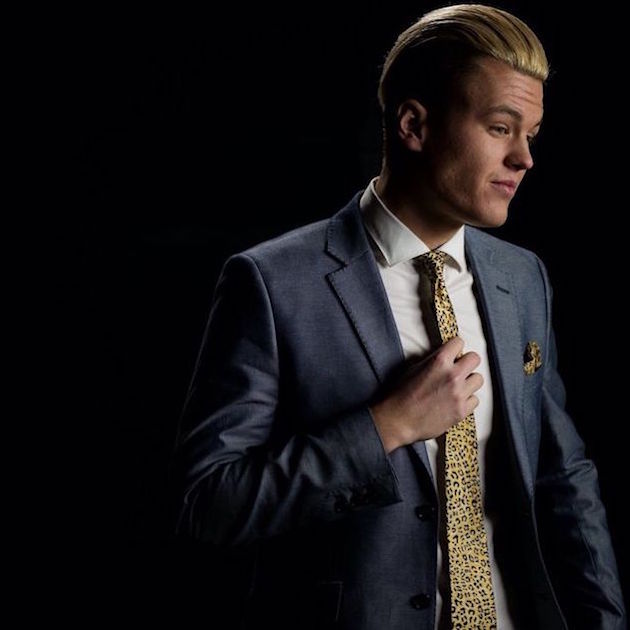 Walk us through your creative process a bit. What inspired the concept and story for the video?
The song is very poppy and is about embracing the storms of life and dancing through them. From the get go, I knew how I wanted it to look. A storm chasing a girl, abstract lighting shots, shooting through glass elements and so forth. I came up with a simple story of a girl that is trying to escape the storm and finally realizes she must accept it. Garrett was representing the storm.
What did you live production rig consist of?
Our budget was really small and I was more doing it for the passion of the song and the video. But after we totaled how much it would have cost paying everyone that helped, it was around $10,000.
We shot on the Red Epic and Dragon with Ziess Cp2 lenses and a movi rig. We had a lot of friends and family donate there time and talents to make this all happen.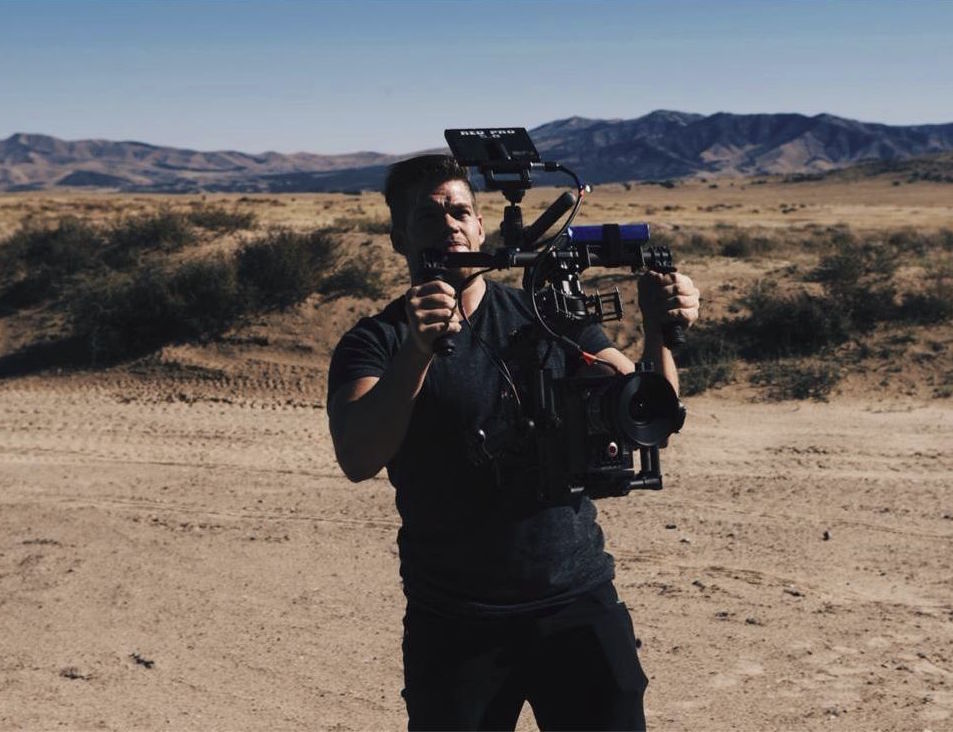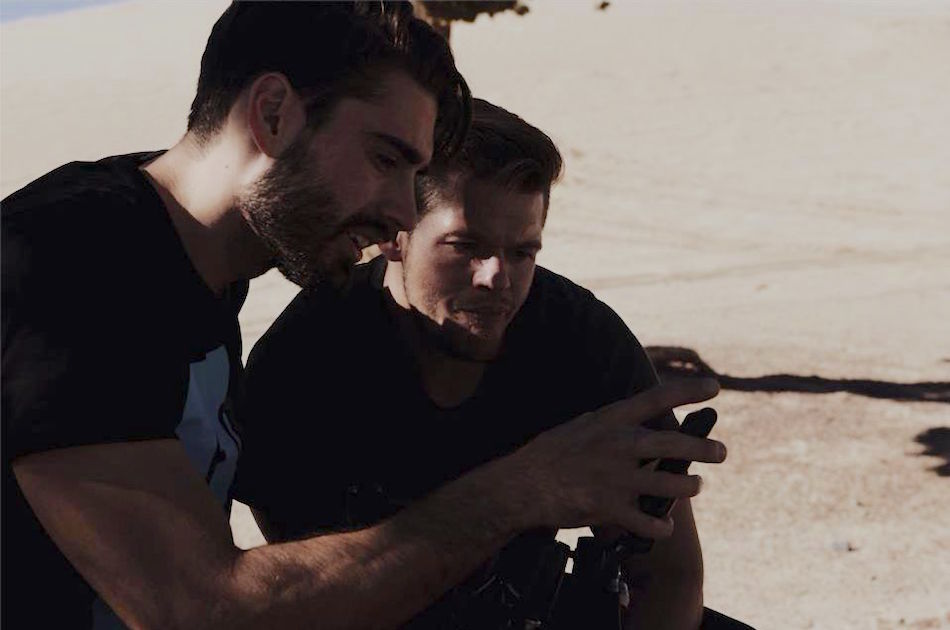 Walk us through your post-production tools and workflow.
We edited the video in Adobe Premiere, after which I took a couple shots into After Effects to create a "hero" shot to get a look a feel for the video. Once we locked the edit I spent around 2 full weeks tracking in mocha, painting clouds in Photoshop, compositing and coloring everything in After Effects.
Any scenes that were particularly fun or difficult to create? 
One of my favorite shots I did was of Garrett dancing in slow motion while surrounded by the storm. It was pretty simple but turned out pretty cool! All I did was scaled him down to make the shot looked wider than we could have filmed. Captured a frame, brought it into Photoshop and started to paint a bunch of clouds. I broke up the clouds into different layers and then using the liquify tool in After Effects I animated the clouds slowly moving. Then composited a couple lighting strikes from stock footage and that is it 🙂 Turned out pretty cool!
You took full advantage of our Legacy video effects. Can you tell us a bit about how you used them in this project?
In camera we had shot a lot of glass effects, so while editing I started to notice we were lacking that same effect during any VFX sequence. That is when I found Lens Distortions to be really handy! I saw an ad for in on Facebook around the time I was editing and thought "No way! This is perfect for this project!"  And it was the perfect tool to help me really sell the visual effects. I had a lot of people ask me how I composited VFX behind glass distortions. Dirtying up vfx and adding Lens Distortion makes them feel much more organic and believable.
Before

After
Before

After
Before

After
What's next for you? Any exciting projects coming up?
Currently I am working on a Game of War Commercial I directed! It is my biggest client yet. I was really excited when they liked my work and pitch for the commercial. I have a long road ahead of me with the visual effects on this project but it will definitely stretch me.
As filmmakers, we're always looking for sources of inspiration. Where do you look to be inspired?
I am constantly on Vimeo getting inspired by other people work. Particularly Salmon Lighthelm, Dan DiFelice (at The Mill), joseph kahn (music video director) and many more. Outside of watching more videos for inspiration I listen to a lot of ambient soundtrack type music, going for a drive and talking with people about life has definitely given me inspiration.
 ⋅
Aaron currently uses Legacy from Lens Distortions.