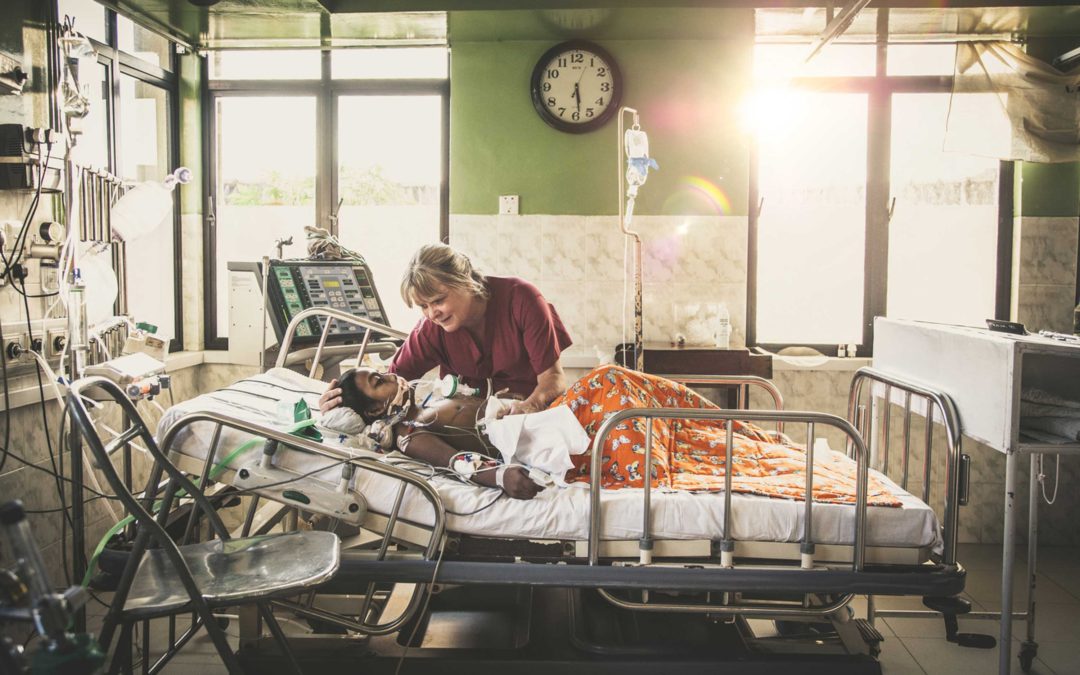 Tommy Reynolds
| A british portrait photographer takes to the streets of India
When he's not working on corporate or wedding photography, Tommy Reynolds spends his time traveling abroad and documenting the lives of local people in each destination. We caught up with him to get the details on his recent trip to India.
You went on a big trip to India recently. What's the backstory on the trip?
The year before I left to go to India, I had travelled to Sri Lanka with a charity called 'Take Heart Mercy mission' where I was assigned to film the charity's mission. While on the trip, in-between filming, I would flip my camera into stills mode and start photographing the people in the hospital I was filming in. I found out very quickly that stills seem to just have an even greater sense of story, character, and emotion. It was unlike anything I had ever photographed before. I was hooked and even ended up debuting my first photographic exhibition based on those images.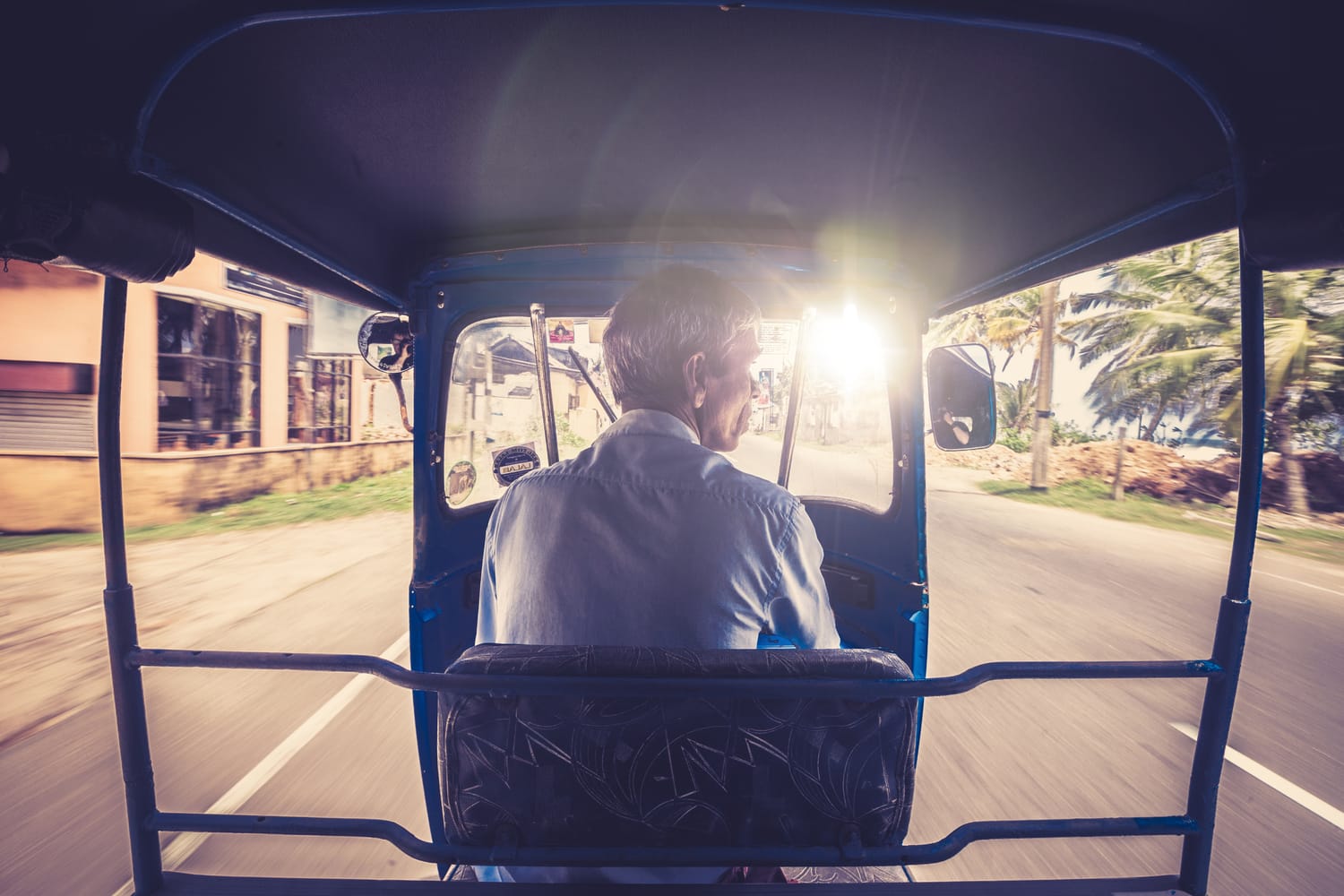 "… it would be a trip purely for photography and nothing else."
When I returned home I was already thinking about where to go next. I knew that I wanted to go somewhere that had the same sense of emotion and character traits I had captured in Sri Lanka. The way they live their lives is so different [than my own], which is what fascinated me. I decided my next destination would be India. 
The difference this time is it would be completely self-funded, but it would be a trip purely for photography and nothing else. We paid for a guide, who happened to be a keen photographer, to allow myself and my friend Brendan access into places we would never have reached without him. I wanted the same sense of achievement, adventure, and emotional connection with my subjects as I had in Sri Lanka.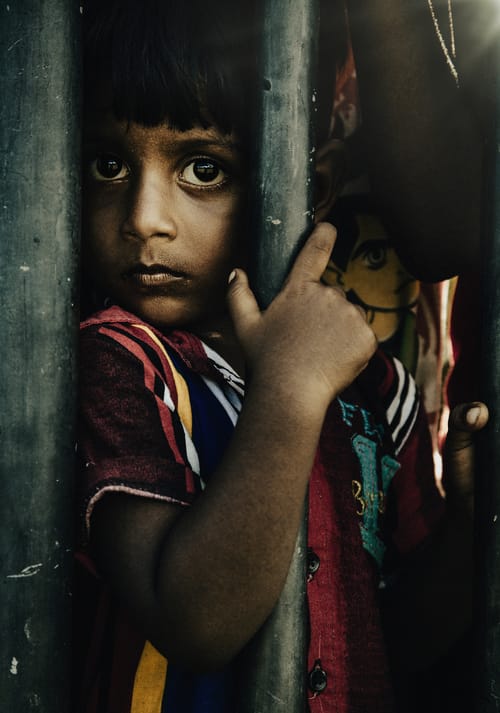 Photographically, I stepped everything up a notch from my previous trip. Instead of a flashgun, I used a hybrid system for more power. Instead of a small soft box with a single layer of diffusion, I used a 90cm soft box with 2 layers of diffusion. I also had high-speed sync triggers and Brendan acting as my voice activated light stand. All of these lighting components were from a UK based light supplier called PixaPro.
My go to camera gear was my Canon 5D Mark III and either my Sigma 35mm 1.4 or Canon 50mm 1.4 lens. I like to capture the location as well as the subject and these lenses feel just right to capture both. I also used a Canon 16-35mm f/2.8L for more flexibility. 
Tell us about the images that came out of the trip.
I am so proud of this collection of images I got in India. Using a flash really steps up the value of the images exponentially. I was able to control the ambient light to exactly the level I needed thanks to my new hybrid system. I have to stress the importance of my friend Brendan, who was a key member of the team.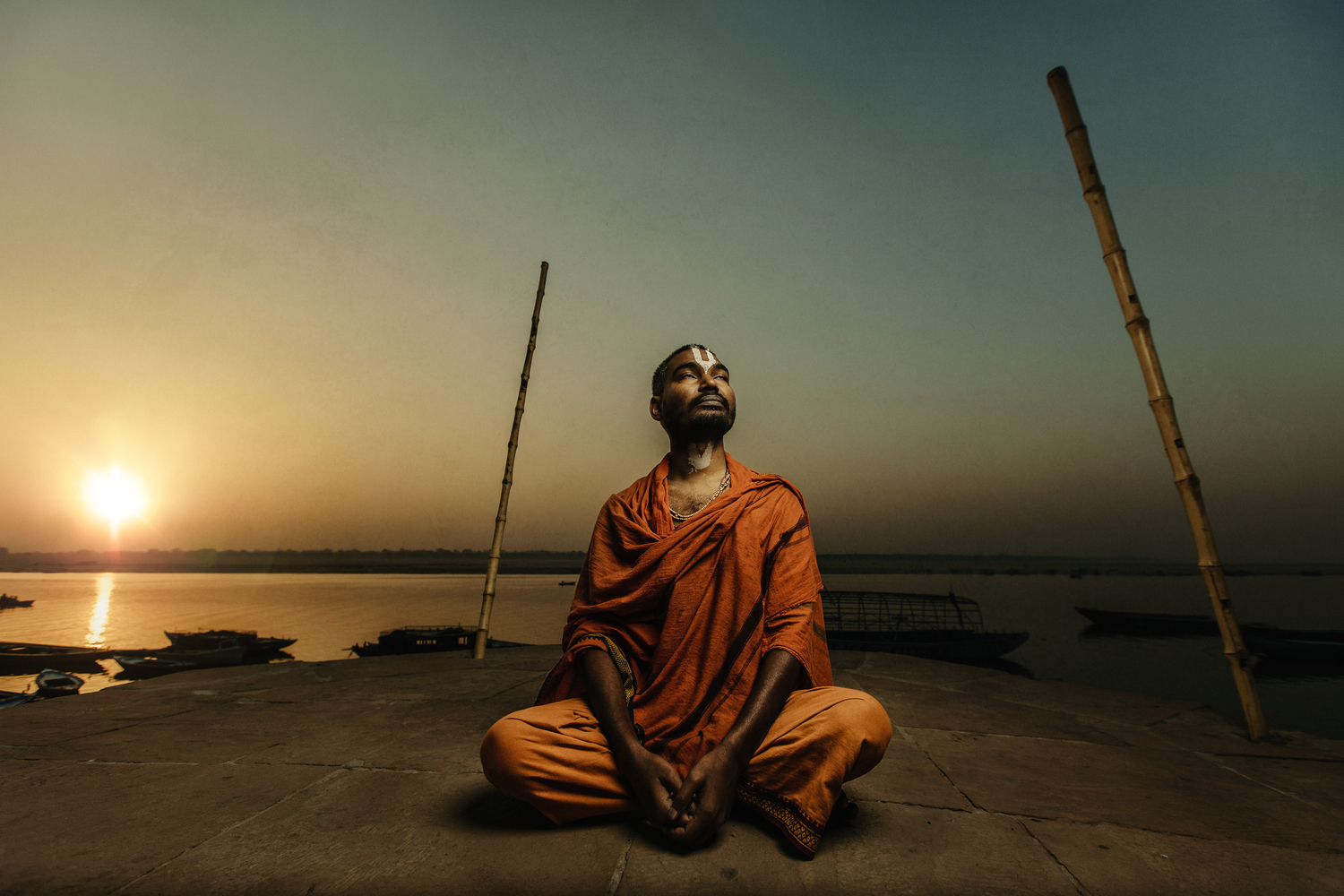 "Sometimes, the head, they explode."
Without Brendan, I probably wouldn't have taken a hybrid system because I would've had to hang the battery on the light stand somehow which would have made me nervous on location. I wouldn't have taken the soft box I took due to its big size and fear it would tower over if a bit of wind picked up. I wouldn't have been able to fully focus on photographing my subject as I would have constantly been worried about the light placement and if it was going to blow over or not. Having someone to hold your light stand and have a basic understanding of how it the light works was critical for capturing great images.
What are a few interesting stories from the trip?
Our guide took us on a boat trip in evening along the Ganges River to witness the only public cremation in India. I was speechless. I later learned that 80 bodies are cremated at the same spot everyday and the remains are put into the river. At one point there was a big noise from one of the bodies! When I asked, "What was that?" Our guide said, "Sometimes, the head, they explode." It was the closest to a dead body I had even been before. I waited till I was further away before taking a photo out of respect.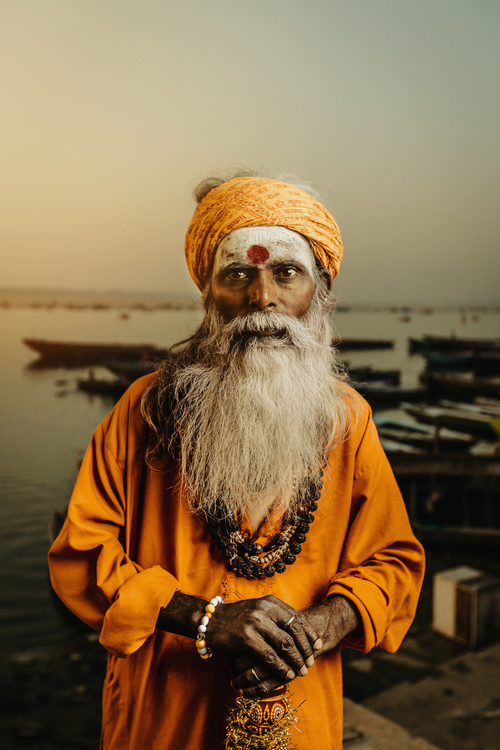 One other shot that sticks out for me is when I met Priest RAM. I had the pleasure of meeting RAM while he was performing his morning prayer as the sun rose behind him on the Ganges river. He's originally from South India, was visiting Varanasi for the first time, and was so humble and very patient whilst I shot these photos. Watching the sunrise was a truly magical moment. Many people gather at the river at sunrise to pray for the new day and it is one of the best sights I have ever seen.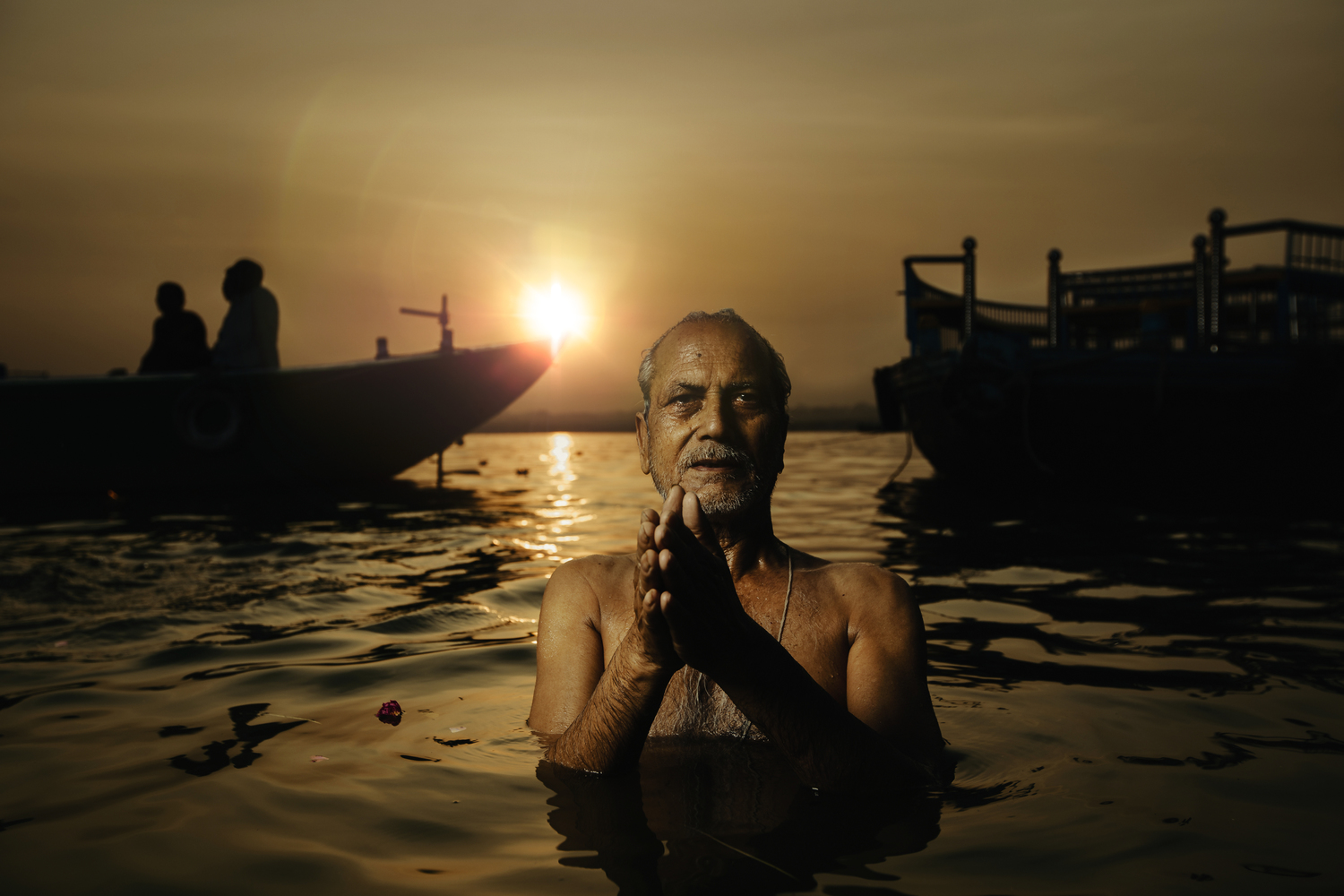 "Light Hits add a greater depth to the image and just lift the photo exponentially."
Thoughts on how Lens Distortions fits into your visual style?
I have had the pleasure of using nearly all of the effects Lens Distortions has to offer but easily the effects I use most are the Light Hits and Principle Light Hits. Light Hits add a greater depth to the image and just lift the photo exponentially.
I have found that I can use the effects very discreetly and other times quite predominately. They add an additional focus point to the image, too. This is true for all LD effects, not just Light Hits. They can turn a flat image into a bloody cool looking image. 
Over $3,000 of cinematic products
and unlimited music starting at
Over $3,000 of cinematic products and unlimited music starting at