Our music catalog is registered with YouTube's ContentID system to ensure properly licensed use of each song and to protect you from false claims from third parties.
If you've purchased a single track license or are an active Catalyst Member, we have a License Code system to help you avoid claims on you or your client's videos. Please see the bottom of this page for instructions on generating license codes.
YouTube automatically detects any content containing our music and creates a Copyright Claim. The Copyright owners listed on the claim should be "HEXACORP LTD On Behalf of: Lens Distortions". If you receive a copyright claim with any other owner listed, please take a screeenshot and contact us.
Receiving a claim doesn't mean your video has been personally flagged as copyright infringement – it only means that the system found copyrighted material in your project.
Advertising may appear on most videos that use copyrighted music. If you are unhappy with advertising being placed on your content, and you have purchased a license or are an active Catalyst Member, you'll want to generate a license code from the Music Downloads page in your account and include it in your video's description at the time of upload.
If you've included a License Code in your video's description when you upload, you may still temporarily receive a copyright claim but it should automatically be cleared within 10 minutes. If you forgot to include a License Code at the time of upload, generate a code and reply to the claim with your code.
We recommend uploading videos in unlisted view a day or two ahead of release to allow any claims to appear.
When you're ready to upload a project to YouTube, simply visit the Music Downloads page and do the following to generate a License Code:
-Hover your mouse over the "Download" button on the track you used (whether you used the main mix or one of our other track variations) and click WAV or MP3. This will open the License Generator popup.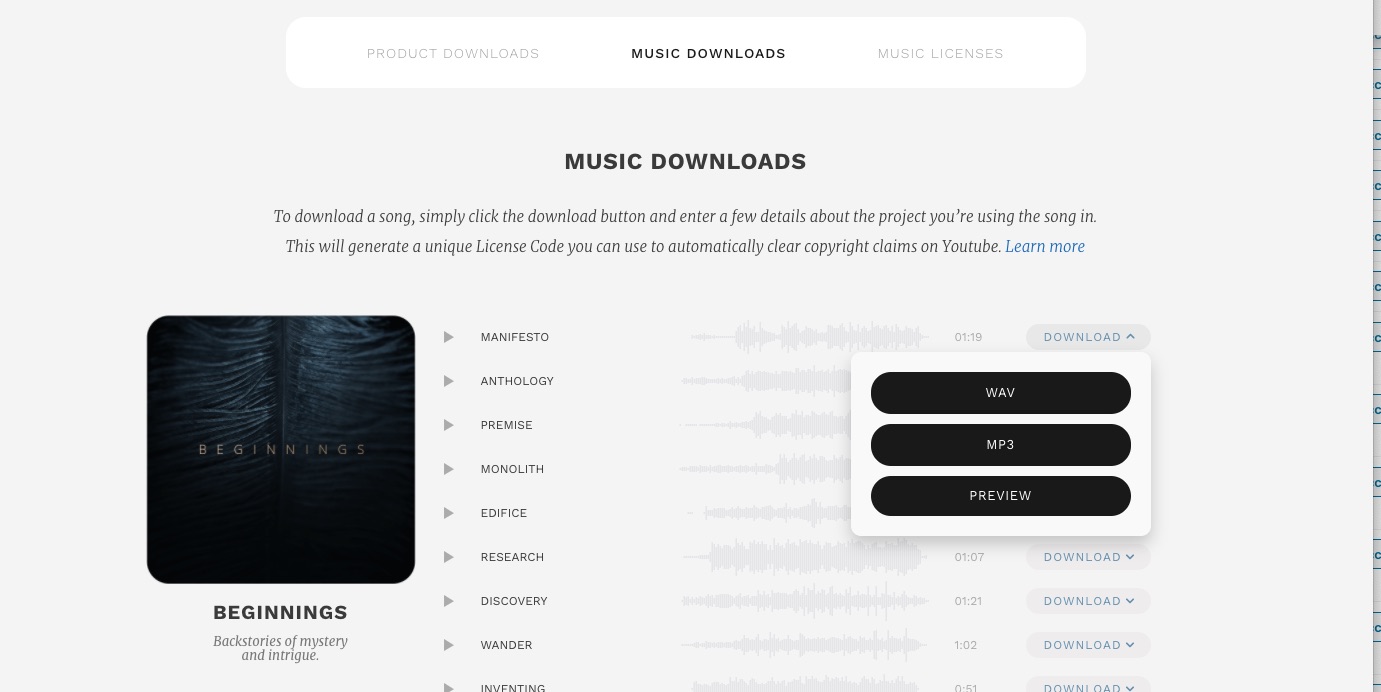 -Enter a few details about the current project you're using the track in and then click "Generate License"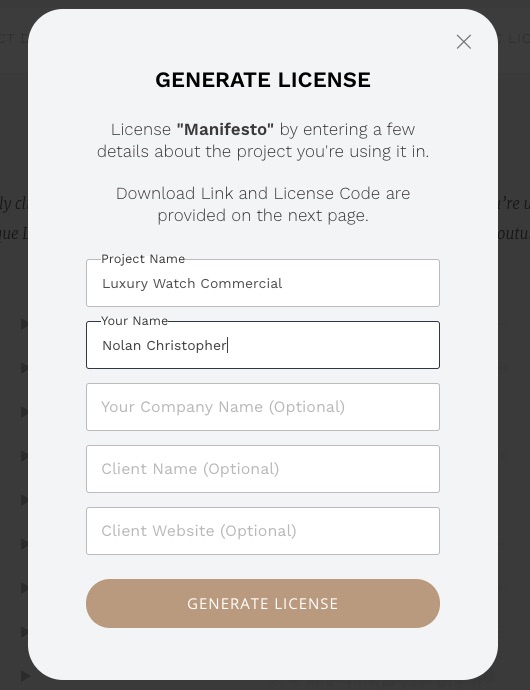 -Your License Code is provided on the next screen. Include this license code in your video description when you upload to YouTube to automatically clear any claims within minutes of uploading.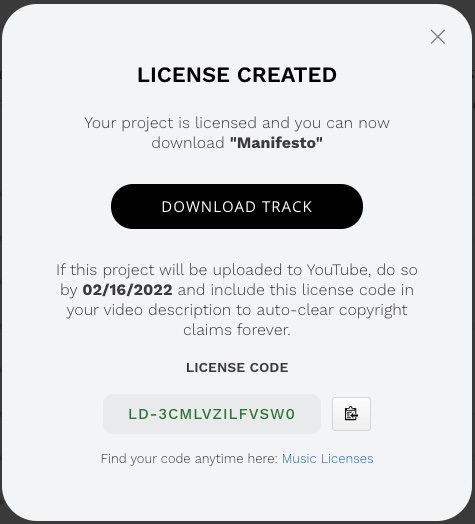 A license code can only be used once, just generate new ones for each project you use our songs in.
You must publish your project to YouTube within 1 year of your License Code's creation for YouTube to recognize it. 
If you are a Catalyst Member, projects published to YouTube while your subscription is active are covered forever. Videos uploaded after a subscription has lapsed are subject to copyright claims.
Create new License Codes any time from the Music Downloads page of your account. You can access all of the License Codes you've already created from the Music Licenses page.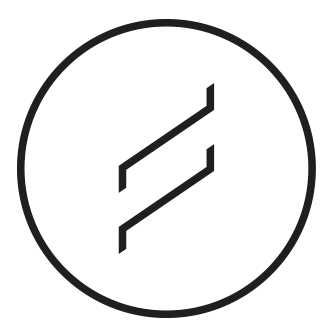 Have more questions?
Open a ticket: help@lensdistortions.com