John Rourke is a UK based professional photographer who runs Adrenal Media, the official Photographic agency for the renowned auto races FIA World Endurance Championships and European Le Mans Series. He also works on model folios, magazine editorials, general photo commissions, and even a little design and video work under John Rourke Creative Ltd. We caught up with John in between his busy race schedule to get to know the guy behind the camera.
How did you get into Photography?

I have always been arty, it runs in the family really, I grew up watching my mother draw and paint. If i'm not shooting, I'm drawing or sketching. I never leave home without at least one camera, a sketchbook and a pocket full of pens!
My passion in photography started as a young boy, when aged around 8, I was given my first camera as part of a children's spy kit. I can still recall the cheap black plastic 35mm and its fixed plastic lens, and how I had to make a single roll of film last for a month or two. I used that camera for my first ever "official" photo shoot. My uncle had a shiny brand new Triumph TR7 (not so cool now…lol), which he had just crashed. He asked me to take some photos to send to the insurance company, and so he paid me with a new roll of film. After that, I was hooked.
Film will always stay in my heart, and I still shoot it whenever I can. I shoot on a Hasselblad XPan, my original Canon A1 and a Mamiya C33, and sometimes even a bit of Pinhole when time allows. I think I'm starting to collect cameras!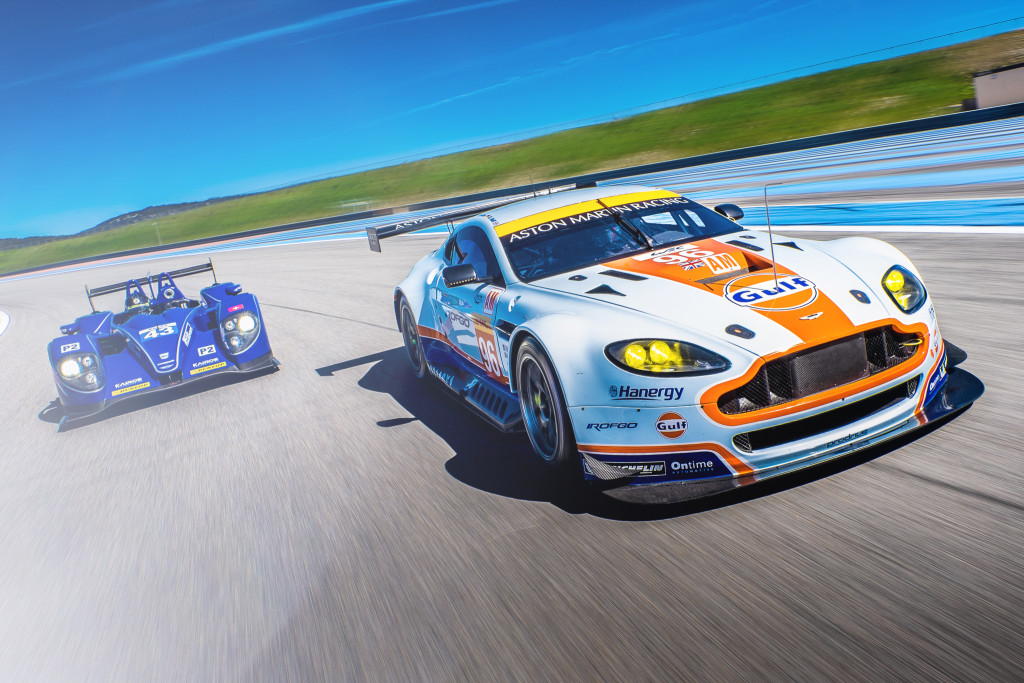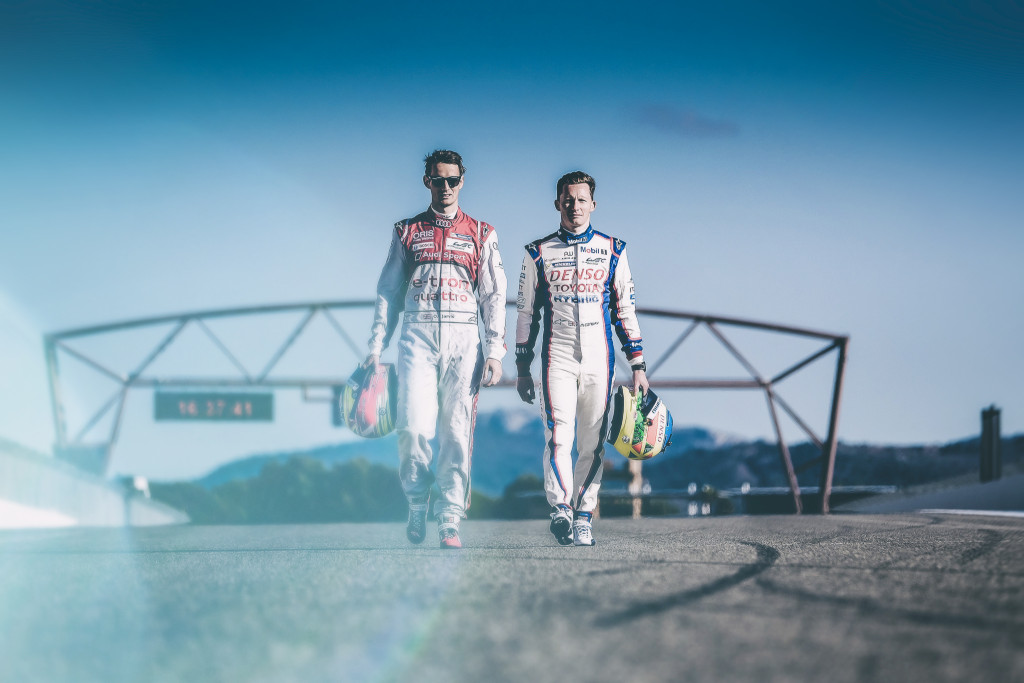 How did you get involved with Motorsports Photography?
My first motorsports gig was for a friend who borrowed an open seat race car, for a race at Silverstone. But then he trashed it! I don't think he even made the first lap, so we all sat around and drank a huge amount of champagne in the hospitality box instead… I still got some great shots though! After that it was a few years before I got back to a circuit. I did a few commissioned projects for various races then, at the beginning of 2014, the phone rang out of the blue. "Would you be interested in shooting the whole of the 2014 FIA WEC…oh that would include the ELMS and the 24hr of Le Mans? Can you send us 20 of your best images…oh and a quote?" Of course I said YES! I put the phone down and hit PANIC MODE! I didn't even know where some of these race tracks were or how to get them, but hey, the deep end is a great place to learn.
I had to get a 2nd photographer, an editor/3rd shooter, some gear like a 400 2.8 lens, a web site to host it, a new laptop to handle the editing, and more hard drives. It was a busy crazy few weeks and lots of investment into it, and it's been all GO GO GO ever since! It's an epic ride traveling the world, shooting fast cars and drivers! I have had worse jobs.
We capture the main events, the human emotion, and all the details that make both race series epic. We shoot everything with a small dedicated team who work extremely hard shooting all the marketing images, new drivers, new cars, new staff, hospitality areas, sponsors, the circuit, and the establishing shots. Then we shoot the event itself, including fan areas, autograph sessions, grid walks, social media events, interviews, press releases. Finally the race; start, corners, pans, special moments, pit lane action, pit stops, driver changes, the mechanics, paddocks, everything… it keeps you busy! All this has to be edited, and constantly uploaded through out the event to feed social media, journalists, and media outlets.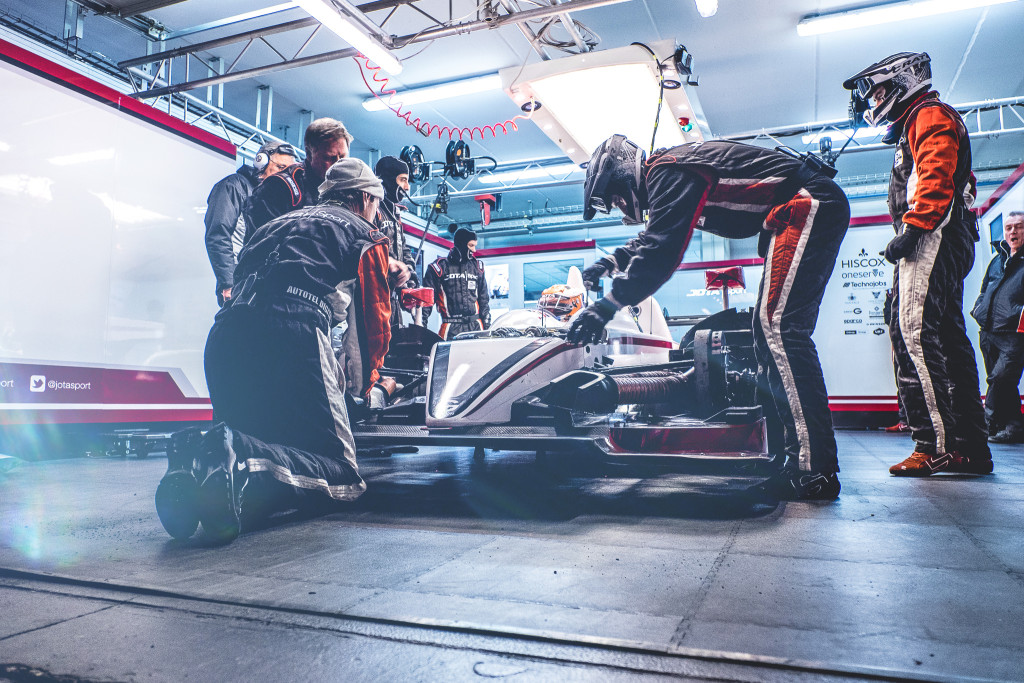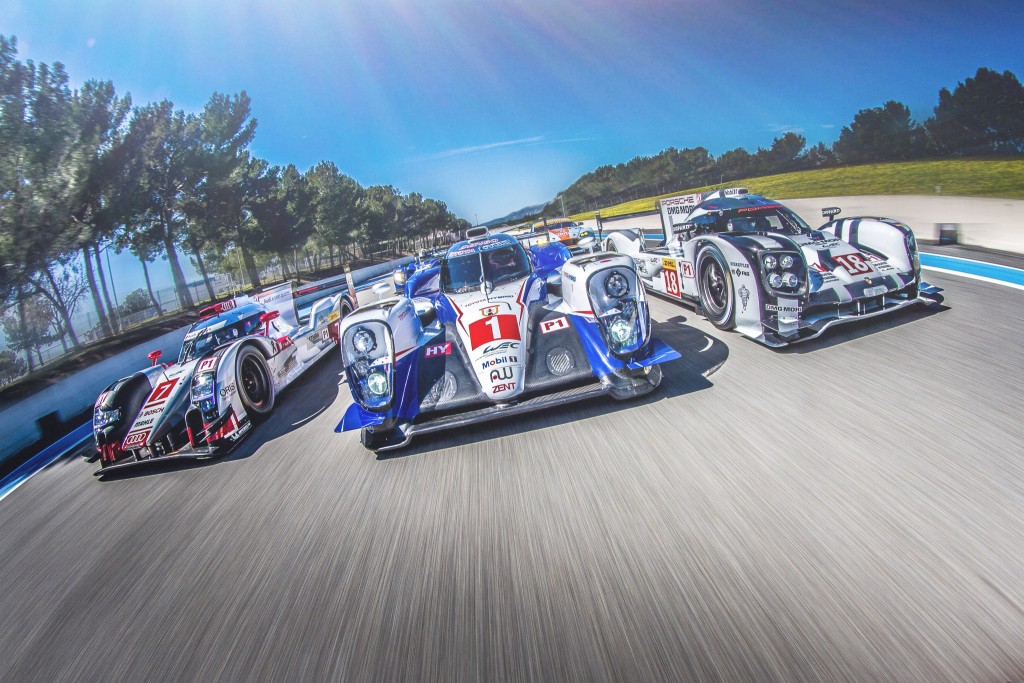 How would you describe your visual style?
Arty, atmospheric, gritty, textures, stills or slices of action from a moment of time, I want people to feel, smell and be in the moment…I want the viewer to be wrapped up in the images, to feel the passion, to feel like they experienced the moment.
For years, I spent all my time taking all the crap, dirt, flares, noise and other things out of images, now that digital is so crisp, sharp and clean I spend forever put it all back in…its a crazy world!
I am always looking for that organic, "real feel" vibe.. I guess it's from shooting film for many years, and Lens distortions gives me that "feel". The best thing is it looks like it was shot in the camera.
You're pretty active on Instagram. We're curious to hear about your experience with it as a professional photographer.
Instagram is a great way to get your images seen around the world.  The whole phone camera concept has really changed. I mean, you can now be an "Instagram Brand Shooter." How cool is that?! Its all part of the evolution of the captured image.
My current workflow is to capture on the iPhone 6+ directly, (the camera is fantastic!) or the Fuji XT1 by Wi-Fi remote and send the images from the camera to the phone. Next it's into Snapseed for the main edit, VSCOcam or others for "the look or flavour" I'm after, then into Lens Distortions (The latest update is truly epic!) for the atmosphere, and maybe a final tweak in Snapseed before posting to Instagram.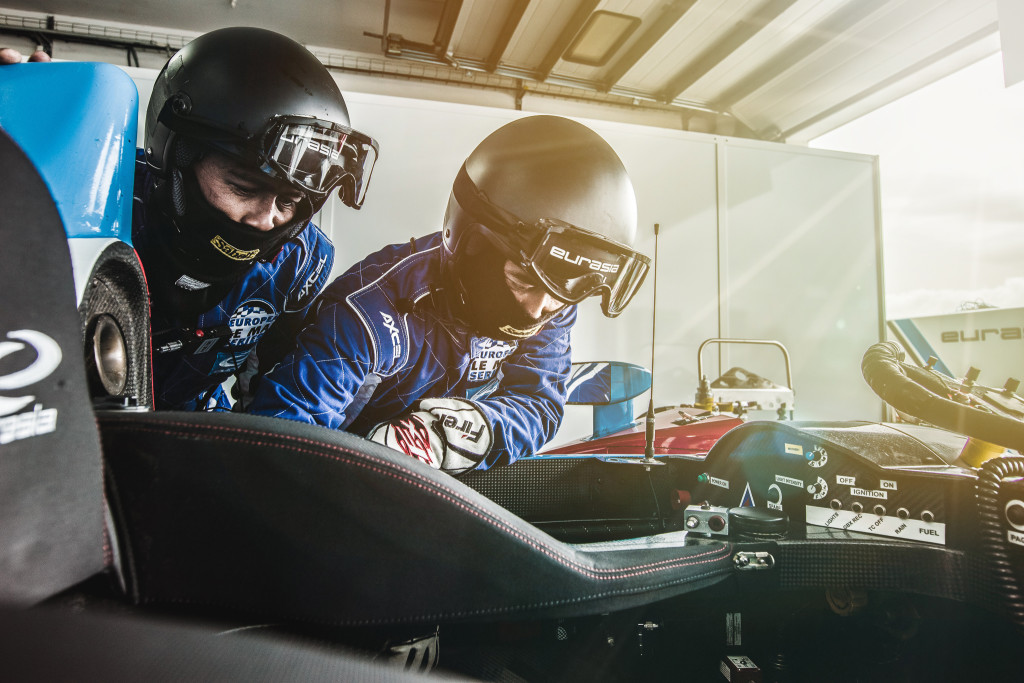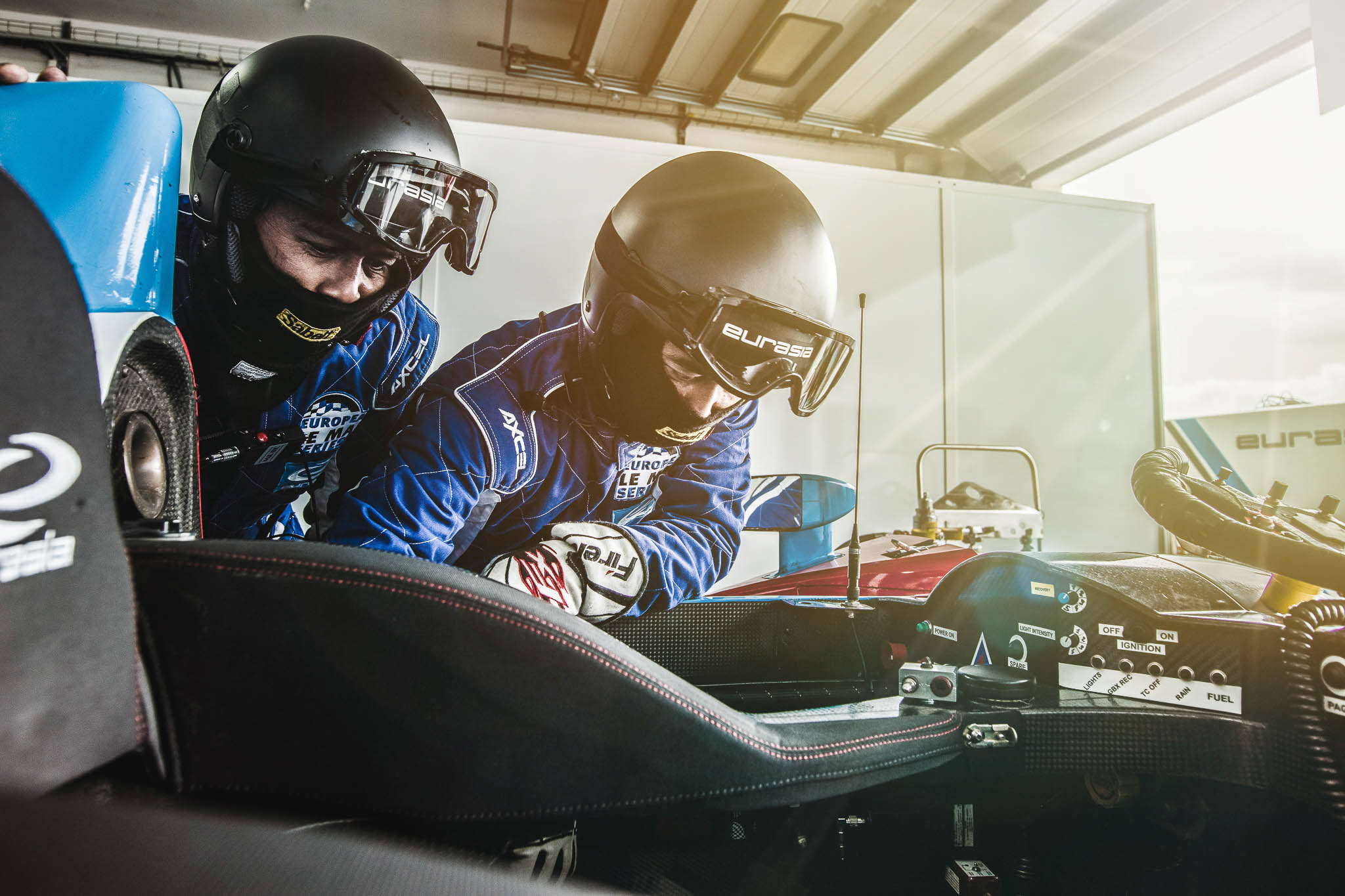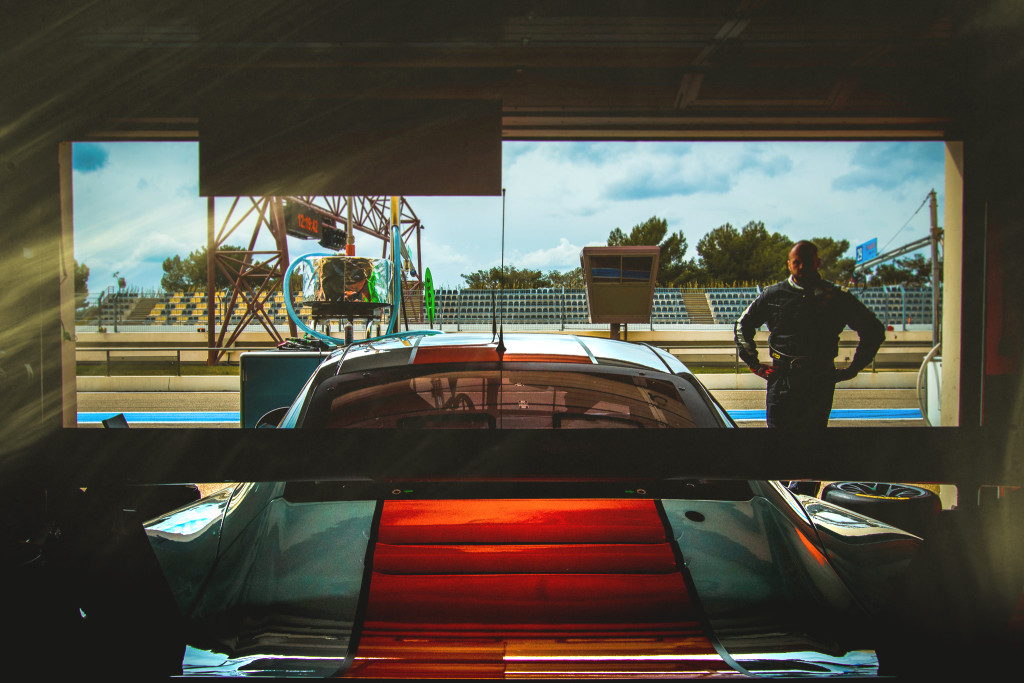 Any advice you'd care to share with fellow photographers?
Don't be afraid of shooting stuff that's difficult, it's the best way to learn. I learned so much shooting weddings, street, events, portraits, etc, which turned out to be perfect experience for the job I do now. In the Pit lane, I draw from my street photography, capturing candids, actions, details, and emotions. For marketing images, I look back on my weddings styles and advertising. With the drivers, it's about the fashion, editorial, and portrait experience! See, it's all there! The learning never stops… take your time and enjoy the learning, enjoy the ride, this is what will make you a great creative.
oh, wear sun screen out side when working and don't work for free!
—
John currently uses our entire suite of Photoshop Collections and our iPhone app. In addition to his multiple media companies, John runs one-to-one and limited group workshops on Workflow, Editing, Phone Photography, and Motorsports. He also has a personal street photography project called Motion which is about the street, the flow of people, the faces, and the everyday ebb of life. You can see more of his work at the following links: