Life on Tour | Behind the scenes with Macklemore's photographer
Zoe Rain began pursuing digital imagery while shooting local hip-hop concerts in Seattle, WA during high school. She started working with Macklemore and Ryan Lewis in 2010, and three years later came on tour as their full-time photographer and videographer, all before the age of 21. Since then she has made a name for herself in Seattle and across the globe with a refined photojournalistic and editorial style in a wide array of photography. We caught up with Zoe to get an inside look at life on tour and learn more about how she uses Lens Distortions photo effects.
Tell us a bit about your photography background and how you got involved with Macklemore.
I was taking my high school photography class just to get the credits I needed to graduate. Jason Koenig came into the class to help teach kids and hired me to work for him. He became not only a boss but a friend. I sorted through wedding photos and assisted him for a few years, and then went on to start my own business. Jason is now a Grammy-nominated, VMA and EMA winning music video director.
Jason introduced me to Macklemore and Ryan Lewis when he snuck me into a 21+ show they had at the Nectar Lounge in Seattle in 2009. From there I tagged along to music video shoots and other live shows, as well as shooting other Seattle musicians in the scene. Eventually they asked me to shoot fulltime tour photography for their two World Tours in 2013 and 2016.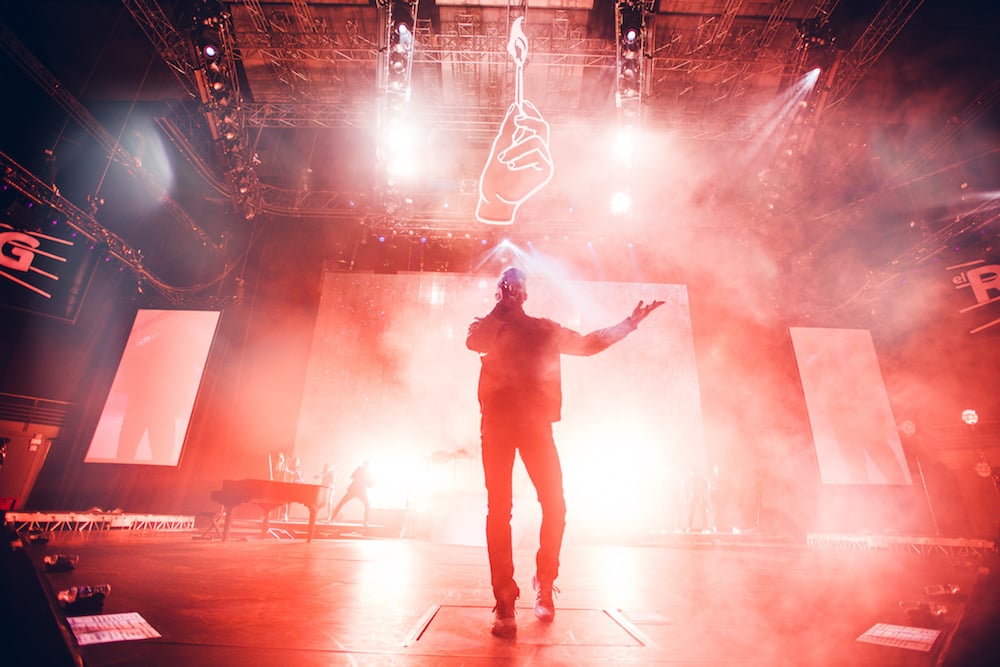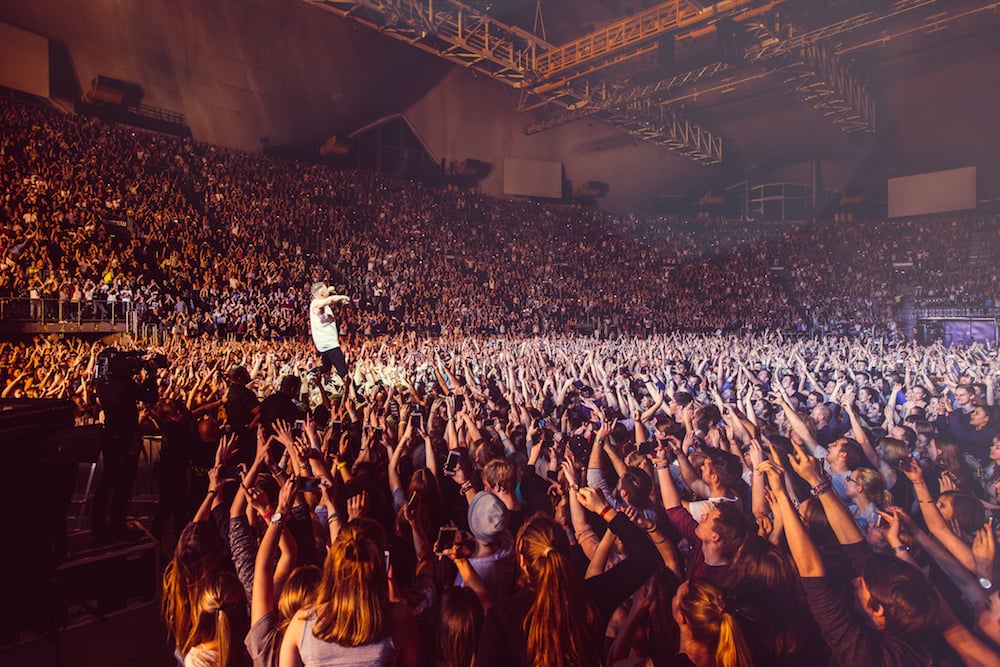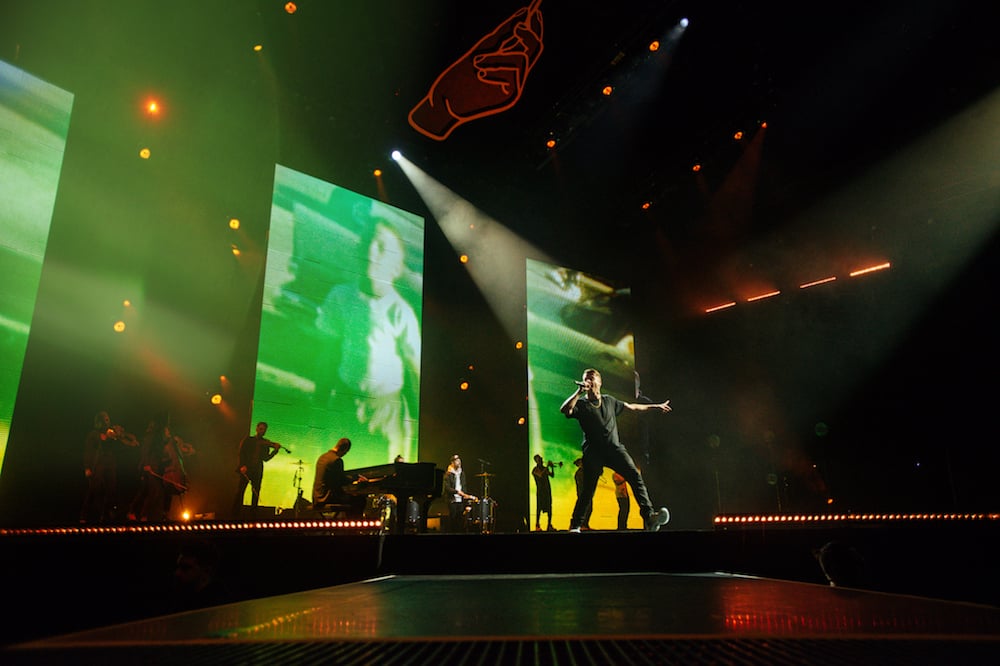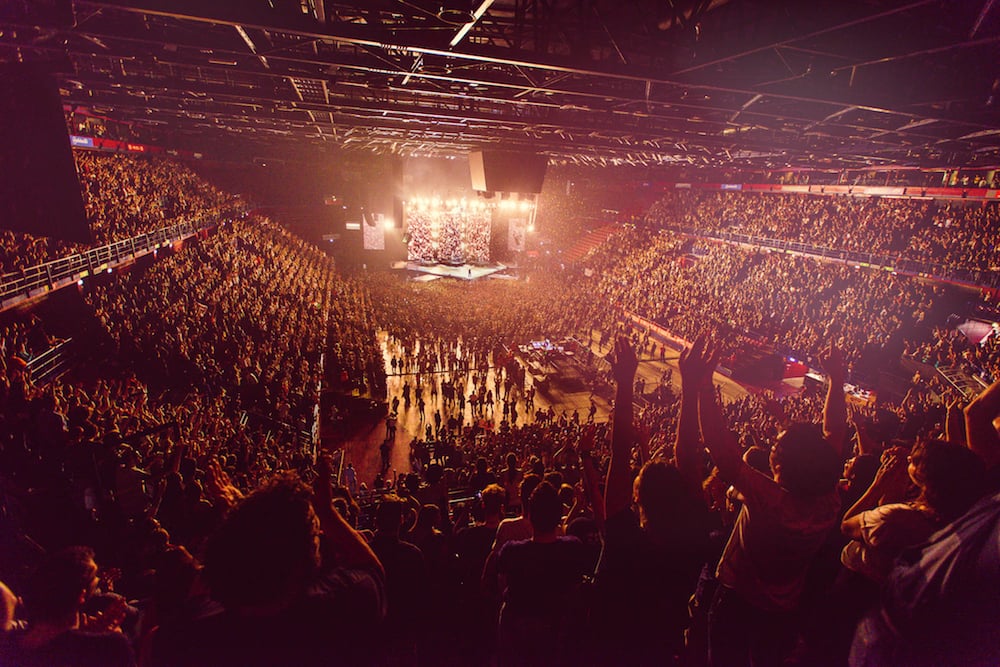 "Wake up in total darkness and a groggy panic. Repeat."
You were pretty young when you joined up with Macklemore and Ryan Lewis. How did that feel?
I think my age was helpful because I was (and still am) in a place in my life where I don't have a lot holding me down, so jumping ship to travel for four months straight is doable and exciting. I don't feel my age was ever a negative factor to what I do; I was lucky enough to be valued for the work I produce.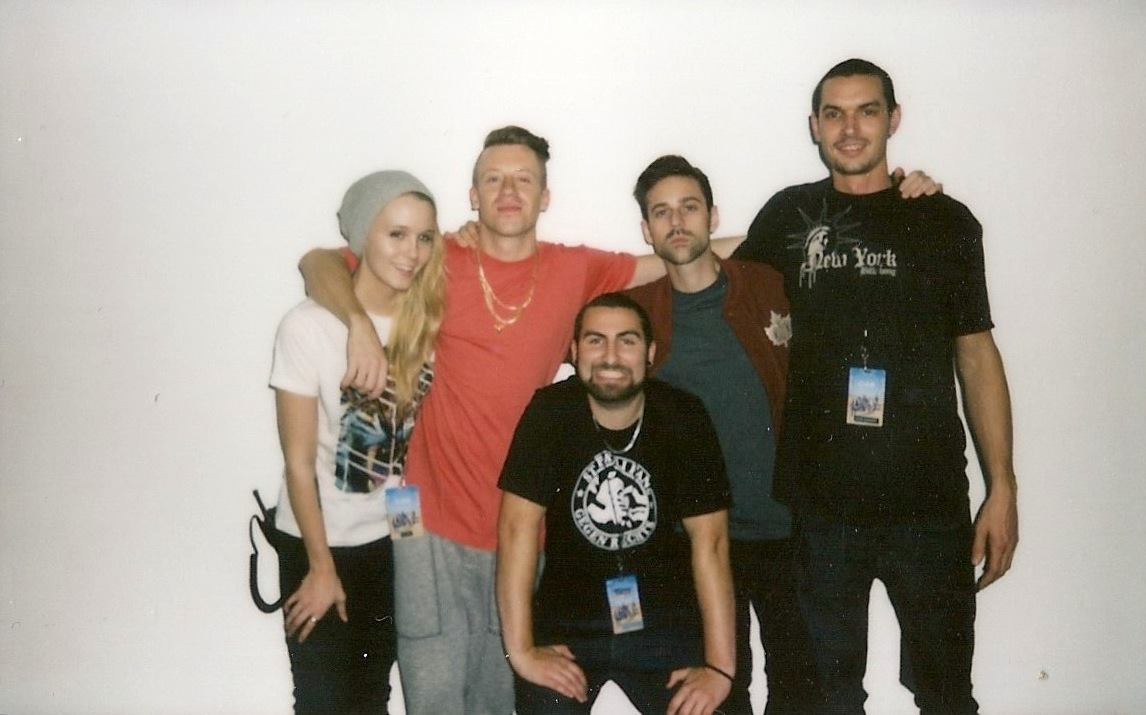 Describe a typical day from your perspective on tour.
Wake up in total darkness and a groggy panic; check phone to see what time it is.
Follow up with Google Maps to see where on earth you are.
Get up, gather gear and computer; attempt to navigate bare stadium hallways and locker rooms to find your office space.
Catering. Coffee. Shower.
Edit photos while constantly making sure the artist isn't awake yet or doing something interesting.
Proceed to balance editing and checking on radio of what is going on.
Shoot anything exciting. On tour, this can be anything from a haircut, b-ball game, or tattoo session.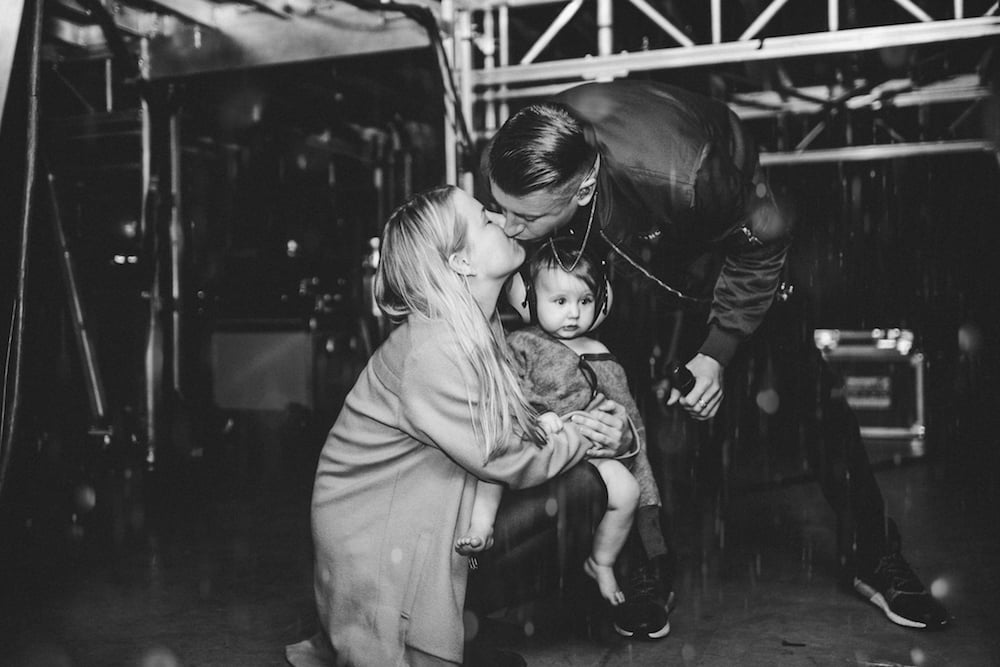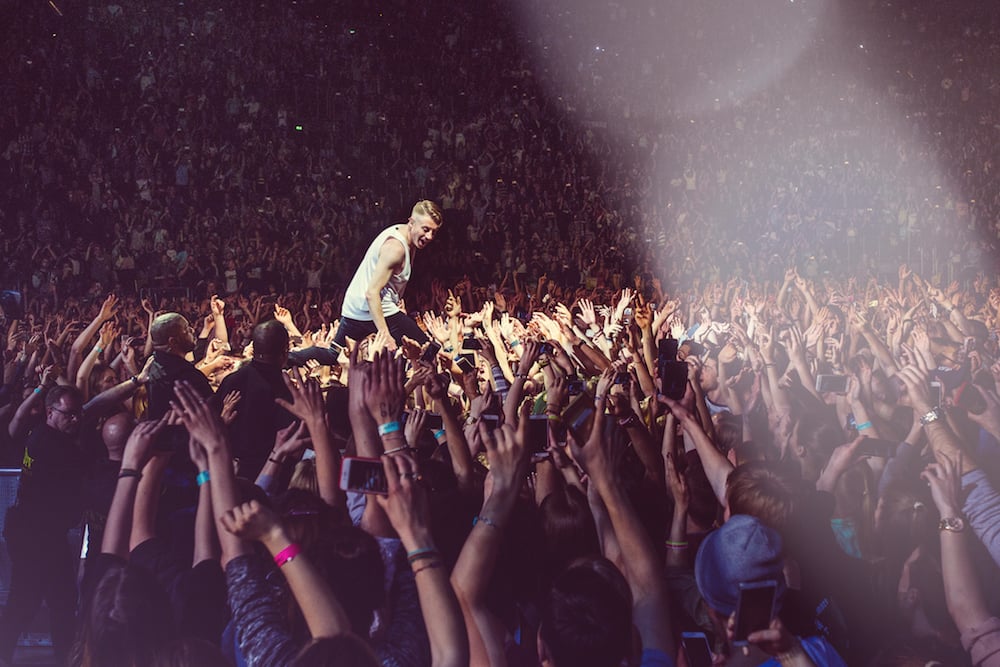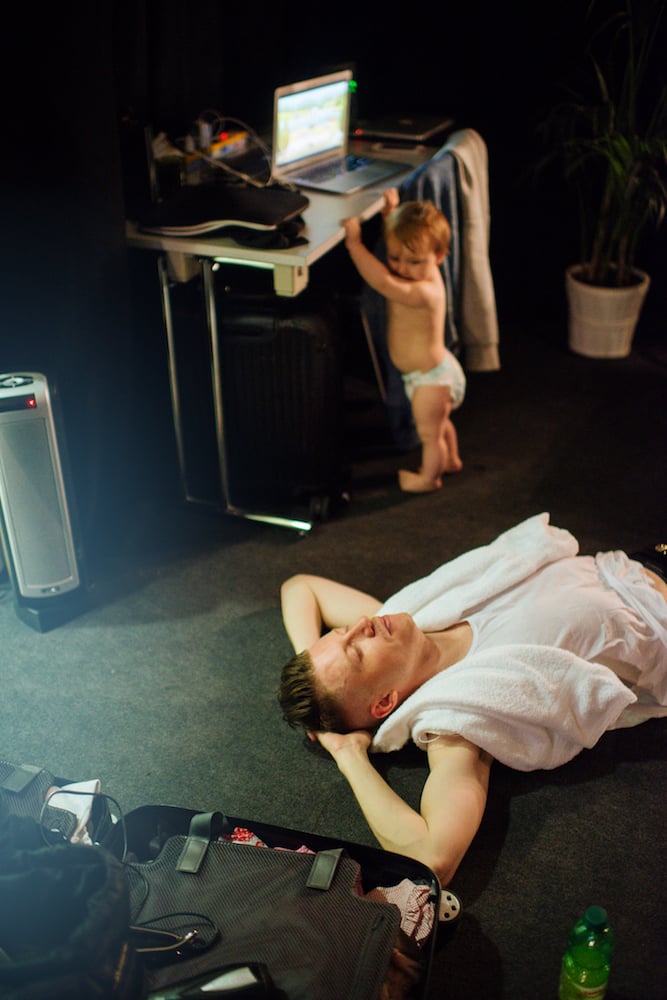 Shoot the pre-show.
Shoot the show.
Narrow down images and begin to edit.
Get on the bus and continue to edit while everyone drinks and unwinds.
Be the last person up. Dropbox files around 3 am. Go to bed.
Wake up in total darkness and a groggy panic. Repeat.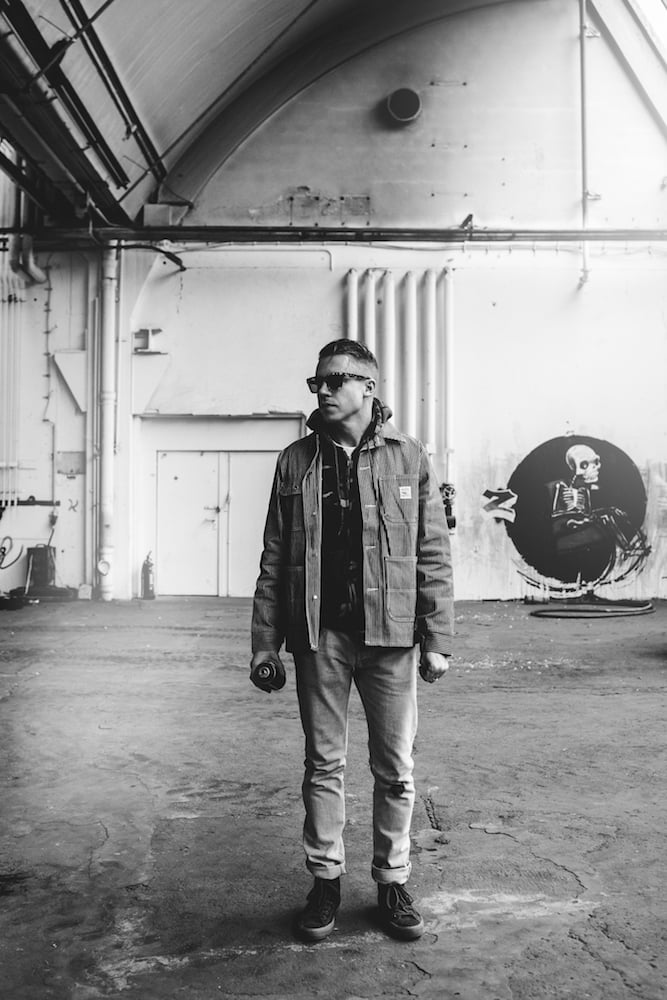 What role do you think photo/video work has played in Macklemore's art taking off like it has?
From the get go, Macklemore always branded himself very well. Professional images do so much to validate you as a serious artist. Everyone has seen the Facebook page of a friends band with horrible flash photography and unprofessional images. It does not make me want to listen to their music. And vice versa for someone with a stunning album image. It shows that they value their image and art.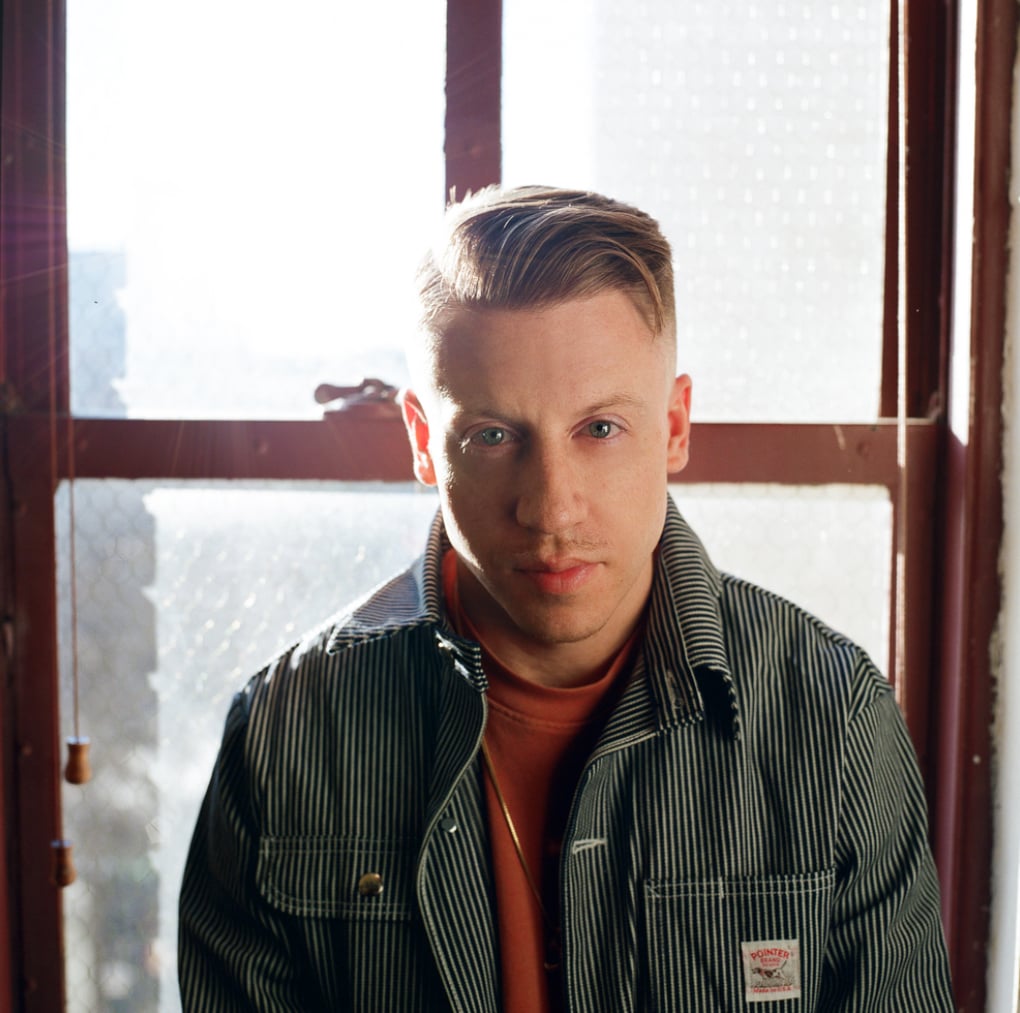 How would you describe your visual style?
I would like for my work to be clean, strong, a little edgy, and bright. I love for my shots to be in color for a purpose, and if the color isn't necessary, I always love a gritty and raw B&W shot. I think my music work really plays the line of documentary style work, and my fashion is a lot more polished, grungy and sexual. My weddings are a whole different beast so I have that work on a separate website.
Tell us a bit about how you've incorporated Lens Distortions effects into your work.
I really enjoy the Legacy effects, which are masked light layers made with glass textures. They are easy to use in a subtle way, without totally giving away the fact that I am enhancing the image in post. It isn't a stereotypical effect and I like using something for a different intention than how it was advertised and playing with blending modes, opacity etc.
I recently have been playing around with using Legacy to add color to shots. I think my favorite way to use these effects has been coloring backgrounds or adding a "colored gel" like glow.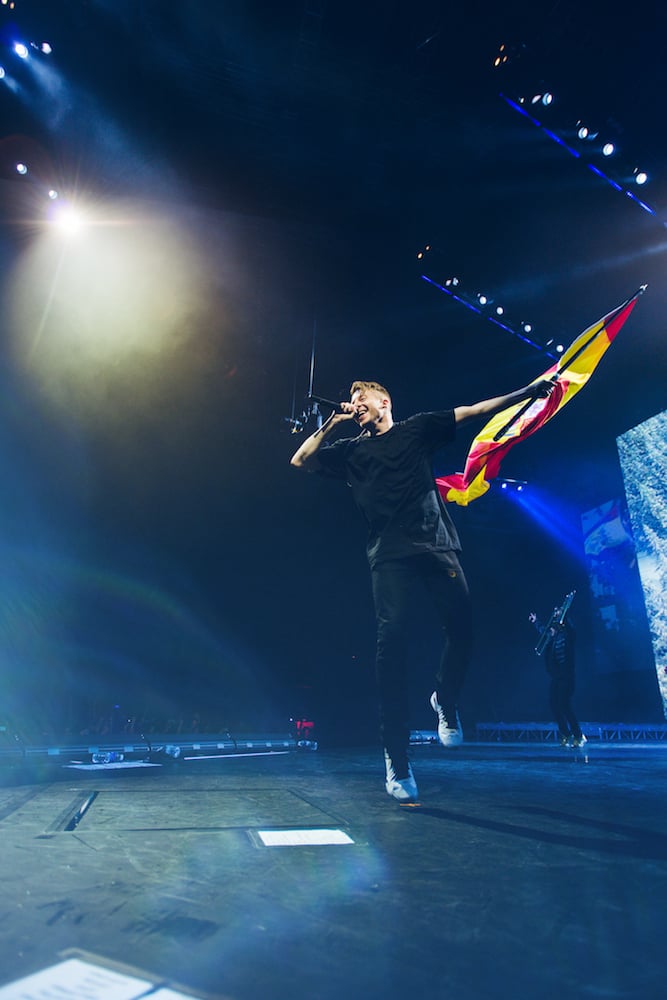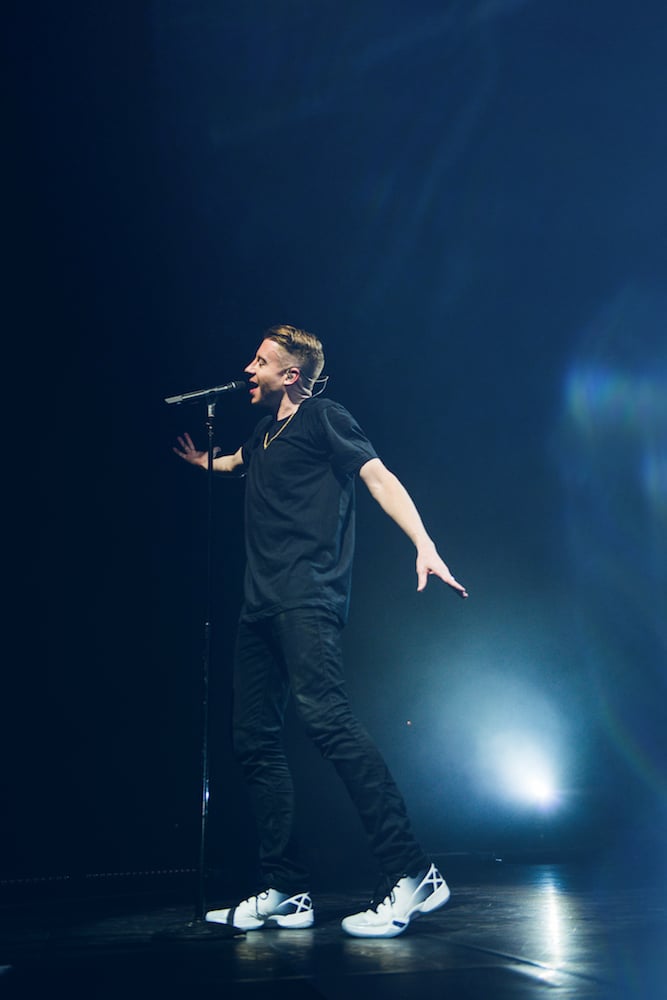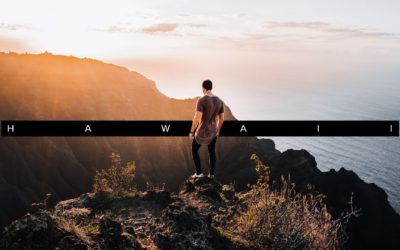 Get an adventurous perspective on one of the most beautiful states in the union and see how Matt uses our Luminary 4K glass overlays.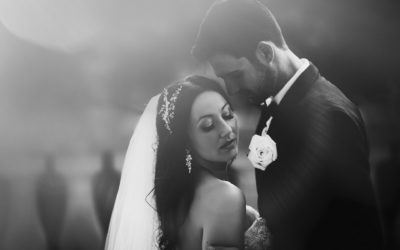 "One of our favorite effects to use is Light Hit number 29 because it gives a beautiful, warm, soft light to the image. The effects are very easy to use and the final results are amazing!"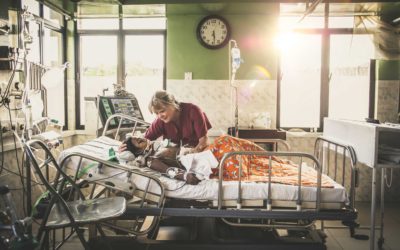 When he's not working on corporate or wedding photography, Tommy Reynolds spends his time traveling abroad and documenting the lives of local people in each destination. We caught up with him to get the details on…
"The fun and terrifying thing about this job is that you could get an email tomorrow and have a new month planned."
What are your favorite photo-related stories from tour?
I think the funnest moments are when tour brings you to places and around people you would have never experienced without being behind the scenes. I have met Lorde in her dressing room, walked by Miley Cyrus at the I Heart Music Awards rehearsal, had a quick photo shoot with Steven Tyler, been backstage at the Grammys, and met tons of musicians at music festivals. Those are always moments where you go HOLY SHIT!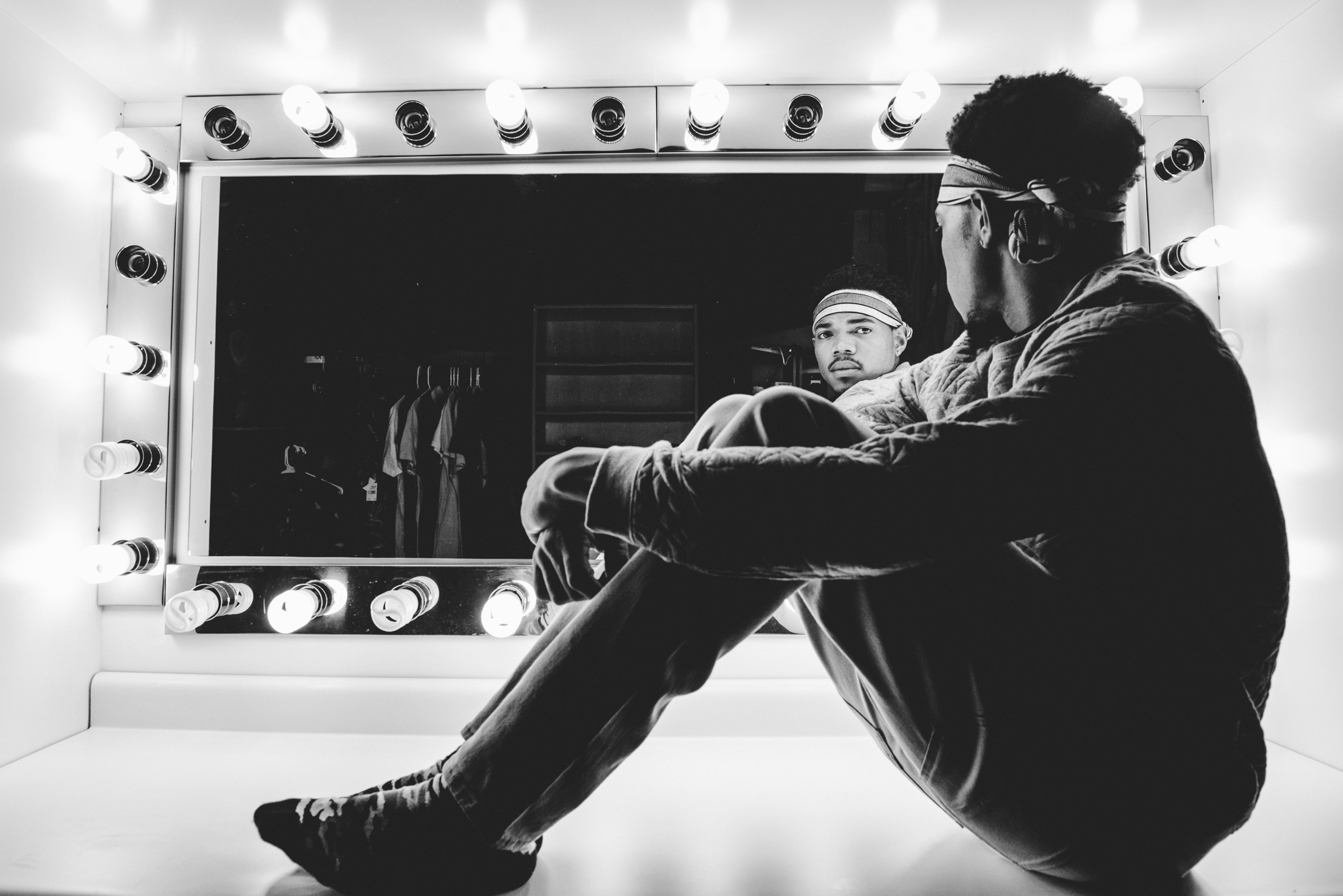 I imagine you've gotten to work with a handful of other artist's through all of this. What are some of your favorite's?
I have gotten to work with Chance the Rapper on a cover shoot, shot some live photos for Sam Smith, G-Eazy, and Ed Sheeran. I actually don't work with as many artists as people assume I do. I get a lot of opportunities to shoot them, but I am looking for a more up close and personal experience, which makes a lot of managers and all record labels nervous. This industry is extremely protective of their artists.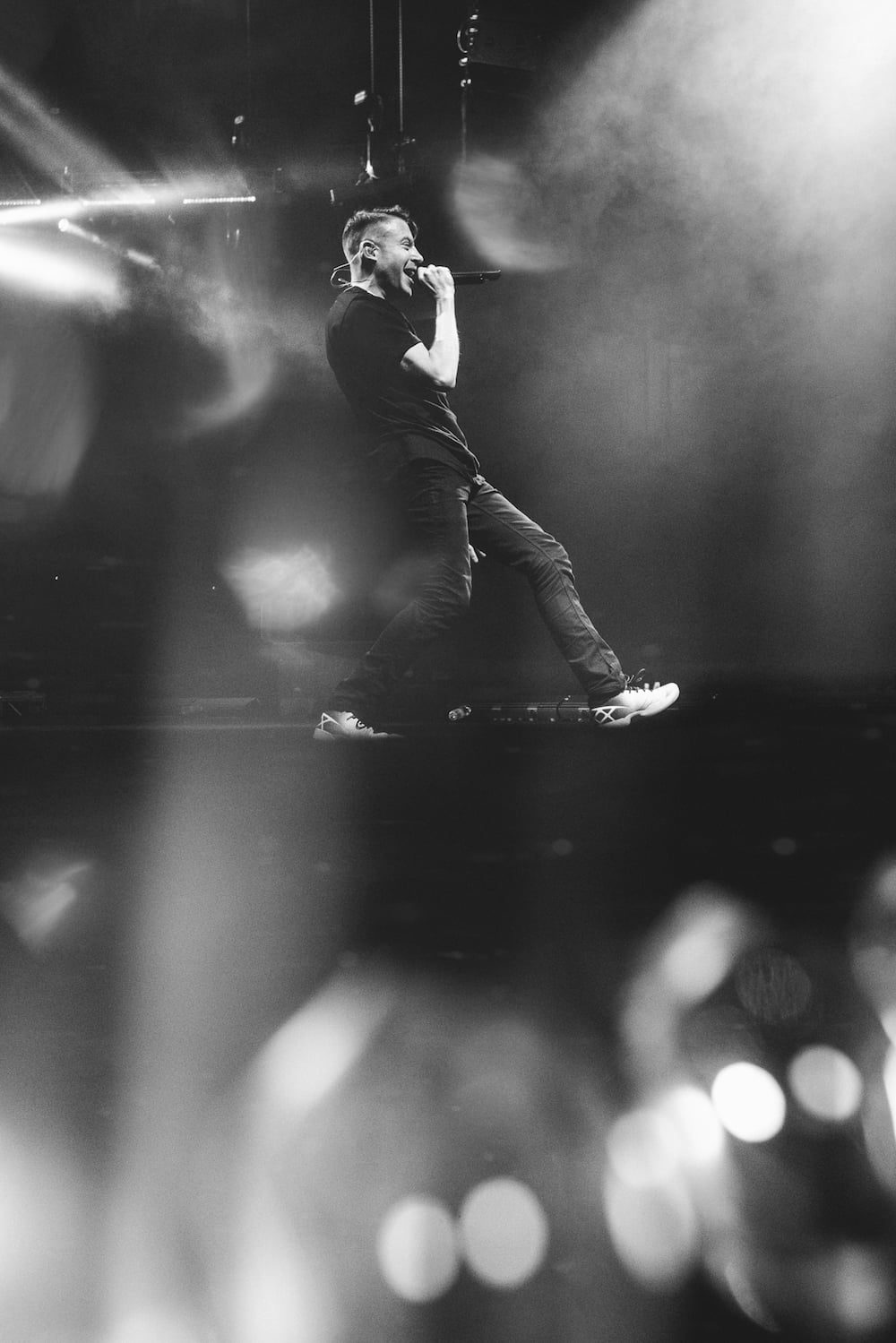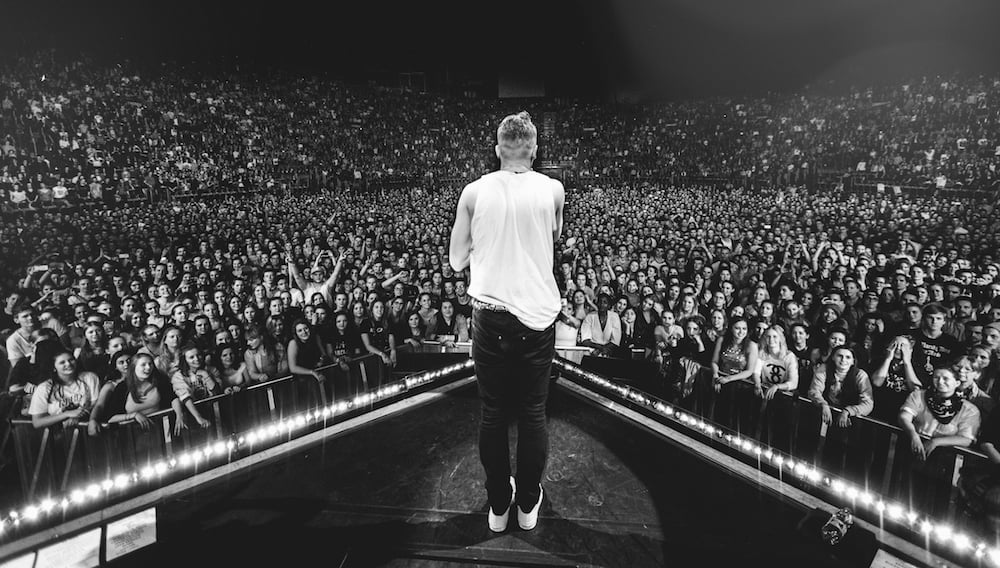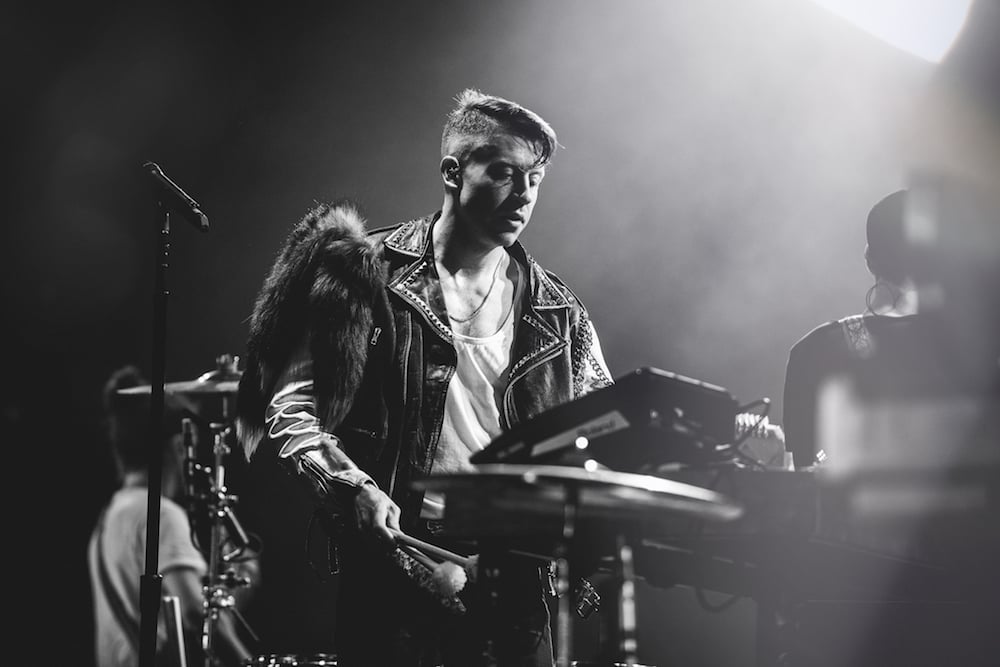 What advice do you have for other photographers who are up and coming in this space?
Artists have a huge team around them making sure to keep everyone out. So it is extremely difficult, even with a portfolio of larger artists, to get any access at all. I would say start with smaller bands, and shoot people you are a fan of. Something I still need to do is get affiliated with magazines, online music blogs, etc who can provide access to festivals and photo pits. Music photography is hard to make money in, so I would definitely shoot more than just music.
What's next for you?
I am done touring for a bit… unless someone else hires me on. The fun and terrifying thing about this job is that you could get an email tomorrow and have a new month planned. I am buying a studio space in Chicago, focusing a little more on studio portraits, and letting whatever comes my way happen!
Explore the effects used in this post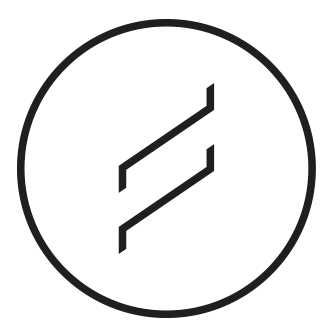 Legacy
Legacy brings the iconic shoot-through technique to Photoshop - Elegantly frame your subject with optically captured elements, including glass and crystal.