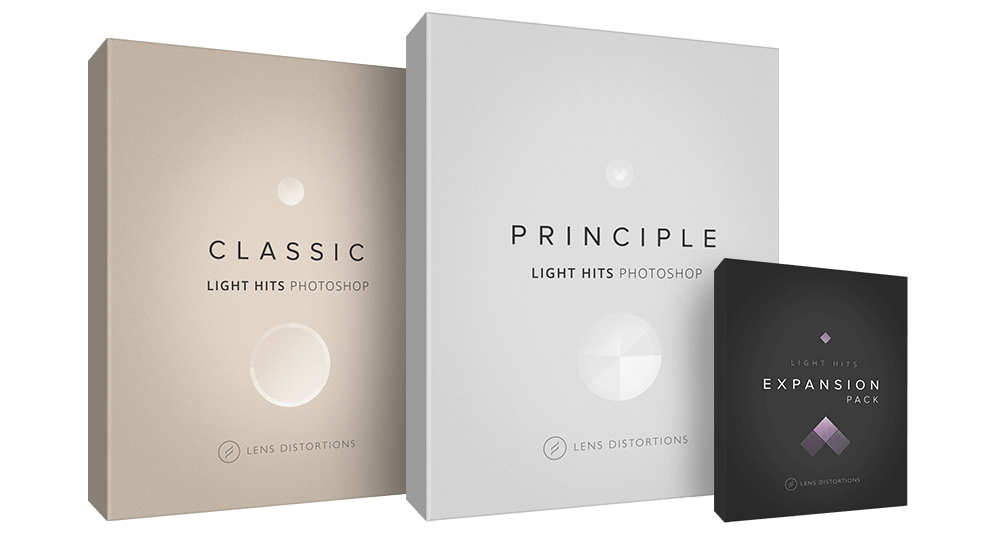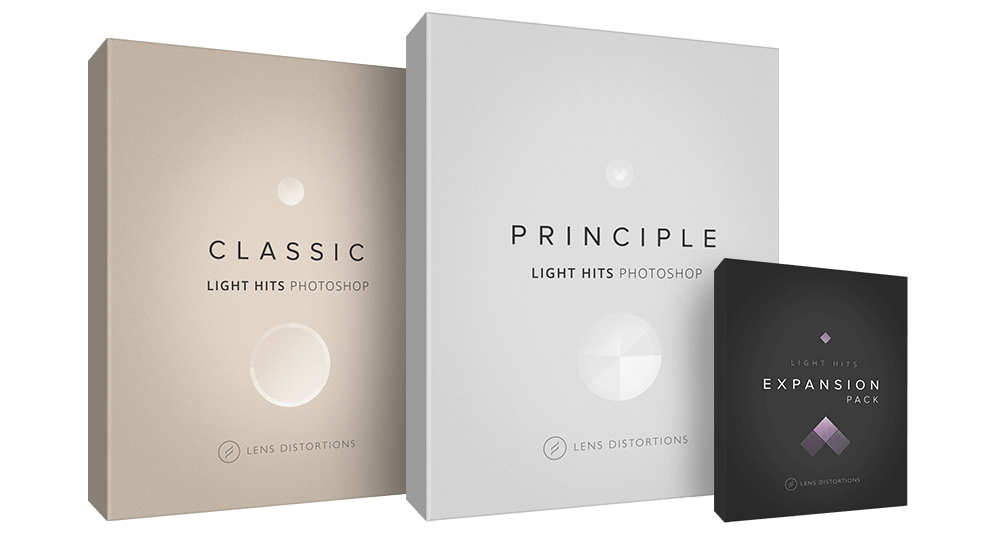 The full lineup of natural lens flares for Photoshop
3 libraries. 100 PREMIUM LENS FLARES.
Classic Light Hits offers a softer, more minimal take on lens flares that can easily blend into the background of your image and add just a bit of intensity to the natural light in your shot.
Principle Light Hits offers more aggressive flares that are used in situations where you want the effect to be more striking and prominent.
Also included is an exclusive bonus pack of flares captured entirely on Leica bodies and lenses. Altogether, this bundle provides you with the best flares available for Photoshop today.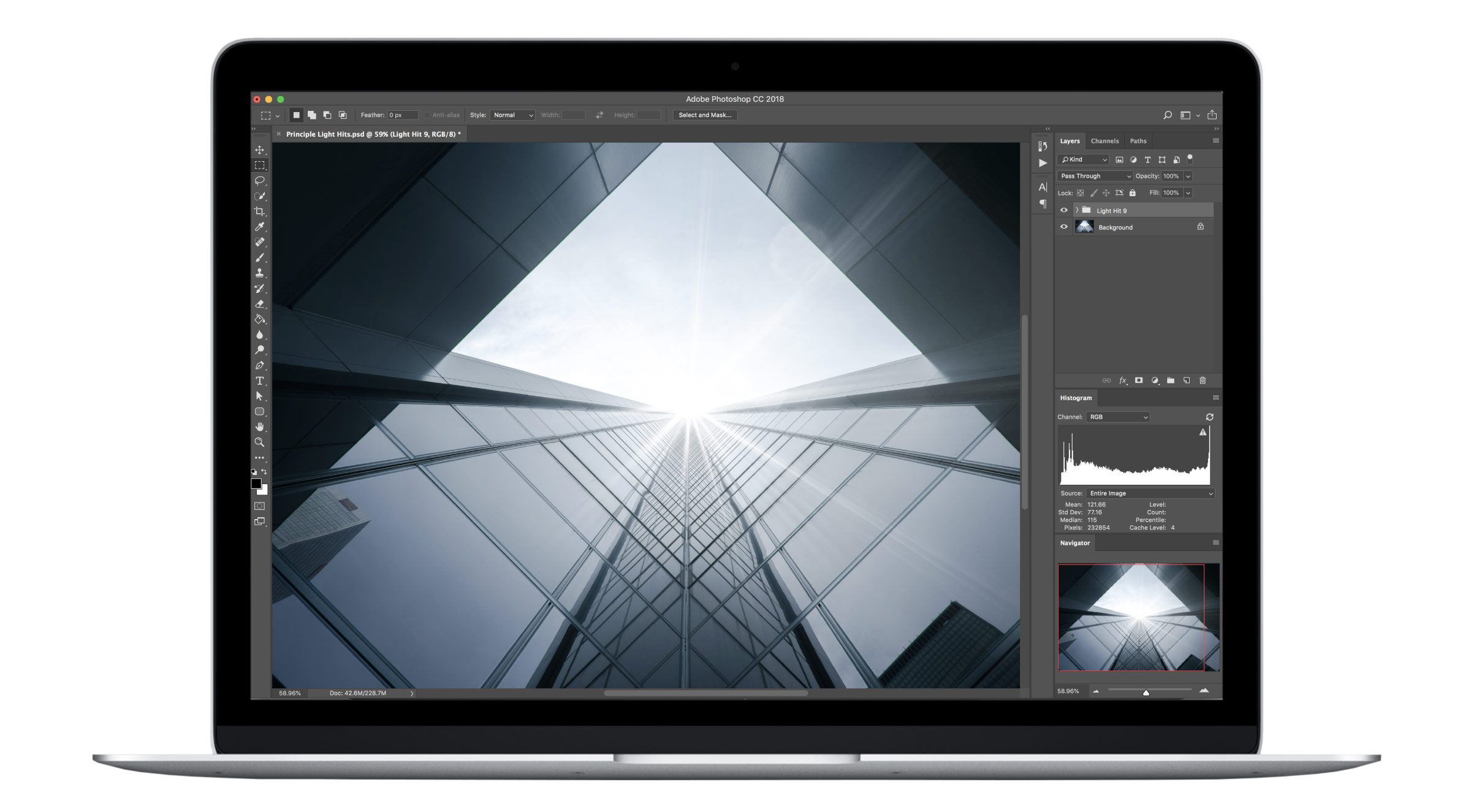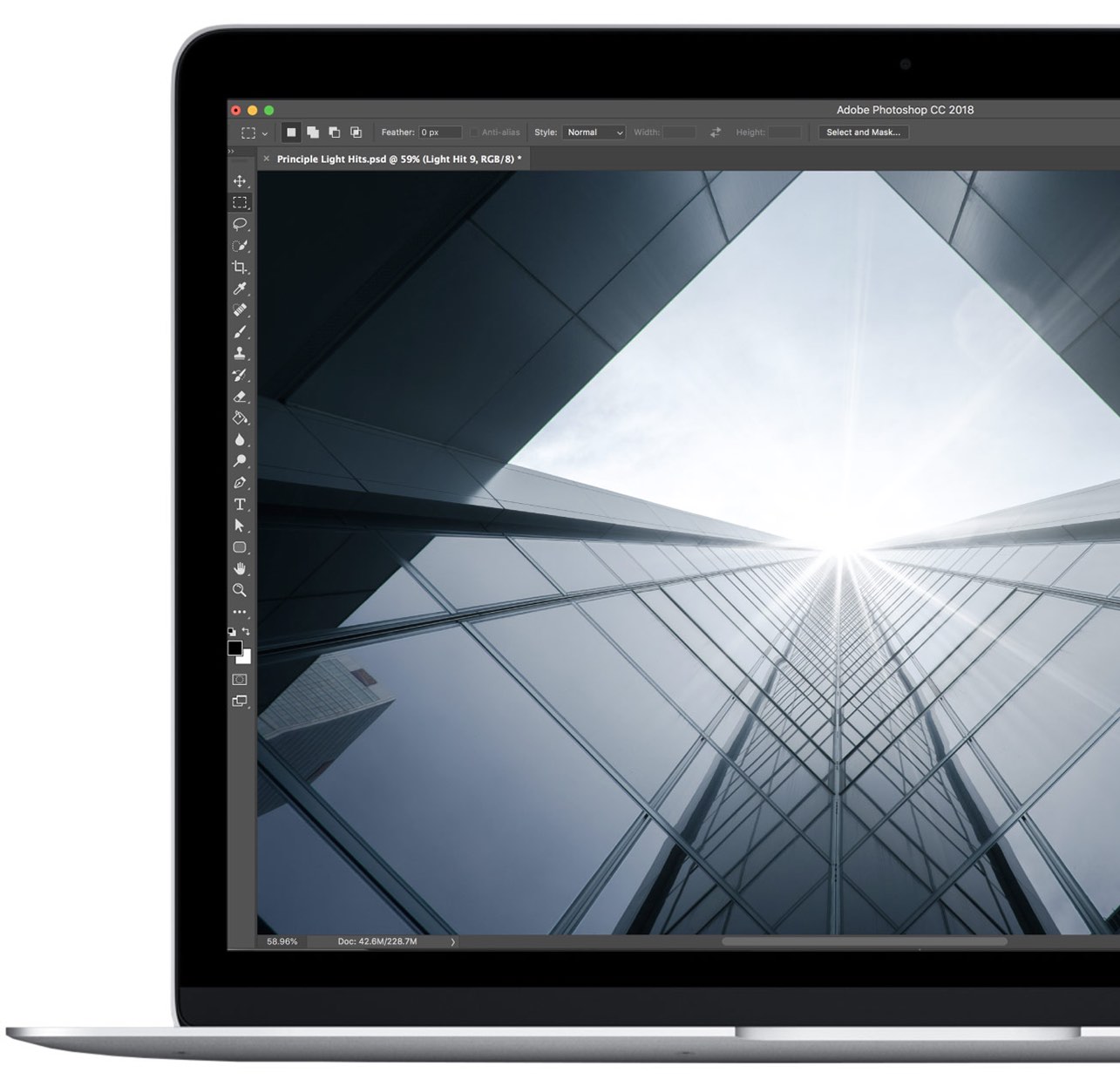 Each Light Hit was made by capturing actual sunlight in-camera using a variety of high-end lenses. This provides natural variances and chromatic detail that can't be achieved digitally.
The included Photoshop actions allow you to make quick adjustments to the look and feel of the effect.
Every edge of the overlay is useable, and you can easily scale and rotate the effect into position. You can also layer multiple Light Hits together to create new looks.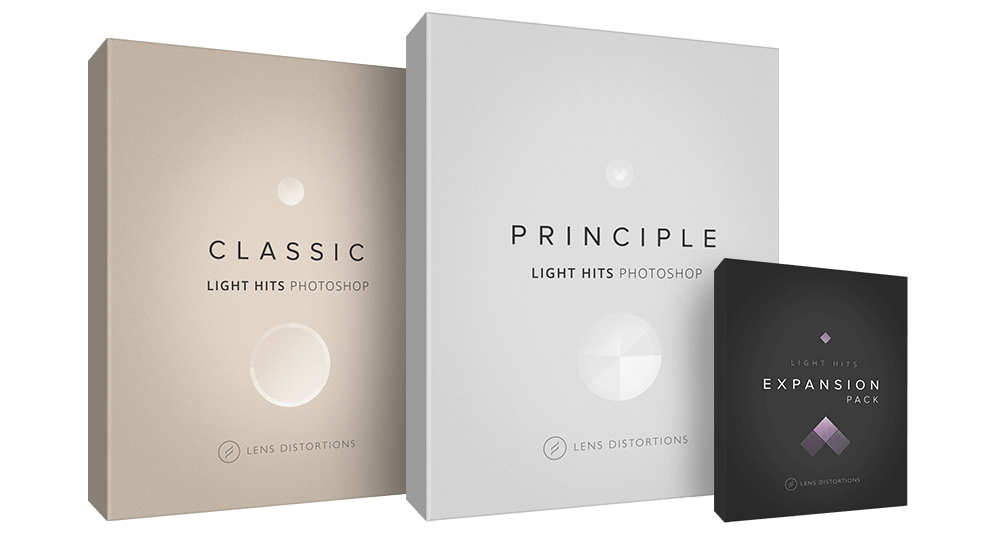 THE FULL LINEUP OF LIGHT HITS
Includes Classic Light Hits, Principle Light Hits, and a Light Hits Bundle Expansion
Compatible with Photoshop CS4 – CC
Download your files instantly, or any time in the future
Royalty Free License
Bundles offer the best value and are the ideal way to start your collection. Future product releases sold separately.