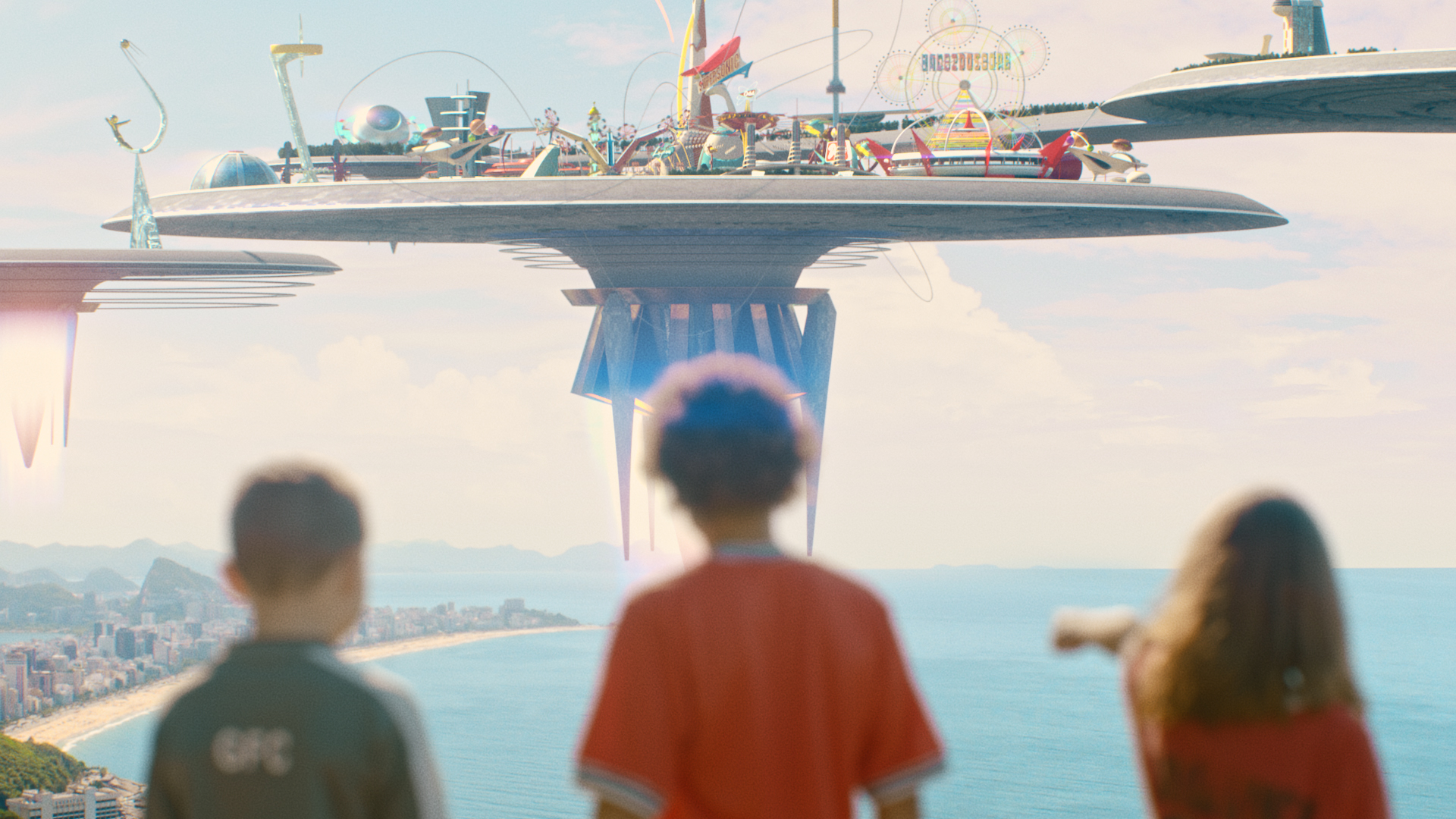 VFX Breakdown // An Incredibly Imaginative Toyota Project
Glenn Stewart is Head Of Design at Rotor Studios in North Sydney, which is a full service production & post production company that specializes in live action, CG, and interactive experiences.
One of Rotor's recent projects for Toyota came to our attention as our 4K Light Hits overlays were utilized in a few of the scenes. We caught up with Glenn Stewart, who played Director, Art Director, Compositor, Matte Painter, and some other odd job roles, to get the details on this Toyota art contest and the accompanying commercial.
Watch the full commercial below followed immediately by a VFX breakdown.
Can you give us a bit of the background on the Toyota Dream Car Art Contest?
Started in 2004, the Toyota Dream Car Art Contest is currently in its 10th year, and is really about fostering children's imaginations from all around the globe.
From Toyota's Website:
"Toyota Dream Car Art Contest invites children from all corners of the globe to share ideas about the future of mobility by drawing their dream cars. We at Toyota believe in nurturing the creativity of the next generation of great inventors, thinkers and dreamers. Every great idea was born in the glimmer of a dream."
"Every great idea was born in the glimmer of a dream."
Once the contest closes and the 30 finalists are selected, Toyota flies the finalist and their parents to Japan for an event to award them for their designs, take them on tours of the Toyota factories and many more surprises.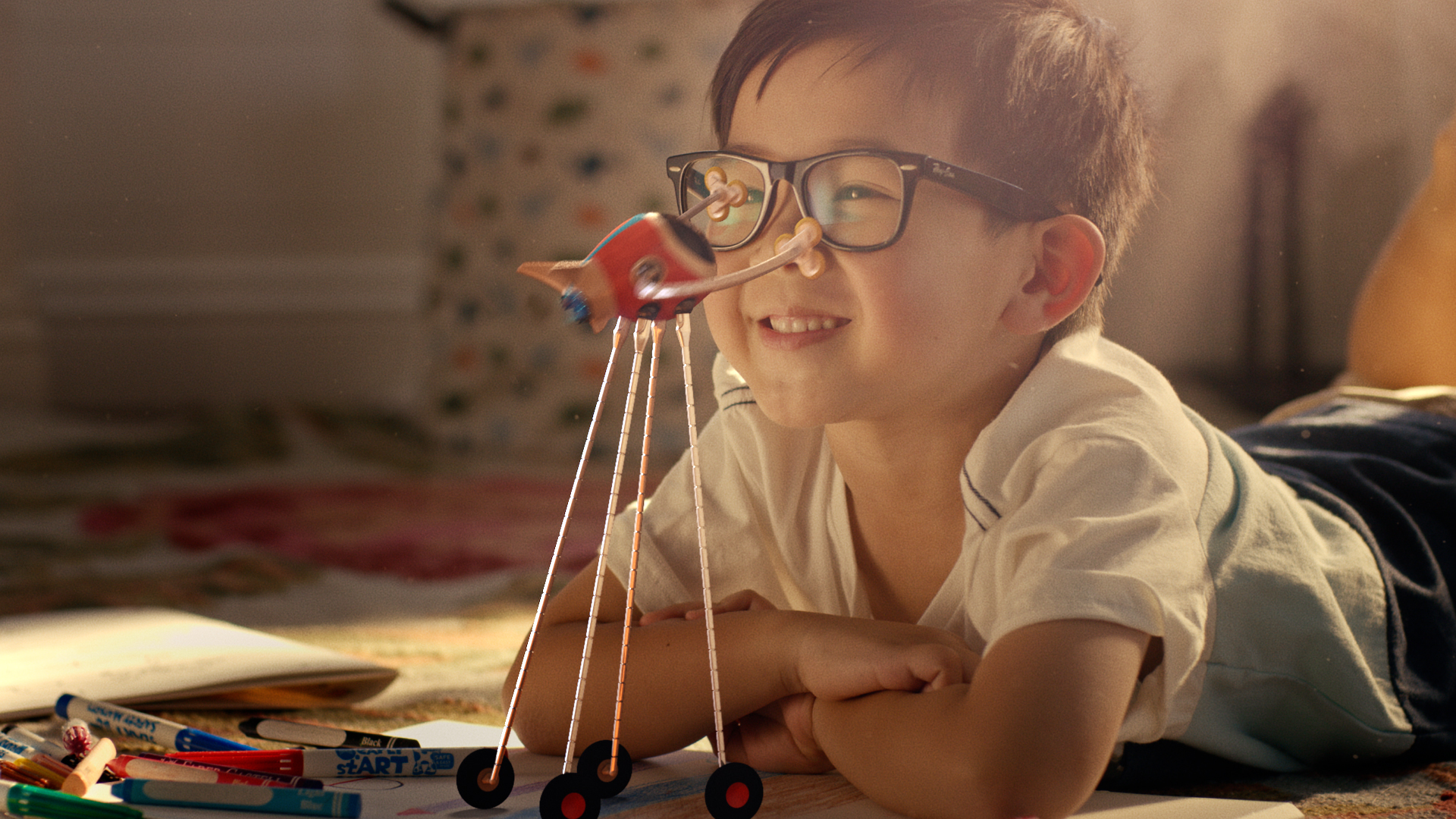 How did the concept and story for this come together?
Having worked on this project last year, we knew the focus would always be on imagination and creativity, but moving forward we also knew we wanted a little bit more diversity, plus one more scenario (making for four vignettes total).
In early July, the clients from Toyota Japan visited Sydney for some meetings so we could collect their initial thoughts and bat around some ideas with them to get started.
After a few weeks of pulling references and solidifying concepts, myself and Scott Bradley  (one of the directors and owners of the Rotor Studios) travelled to Japan for 3 days of meetings with the clients. This is where we really fleshed out the four storylines plus the fantastical vehicles in them.
In the weeks heading into production, those storylines became fully refined via concept art and storyboards to really set us up for the shoot.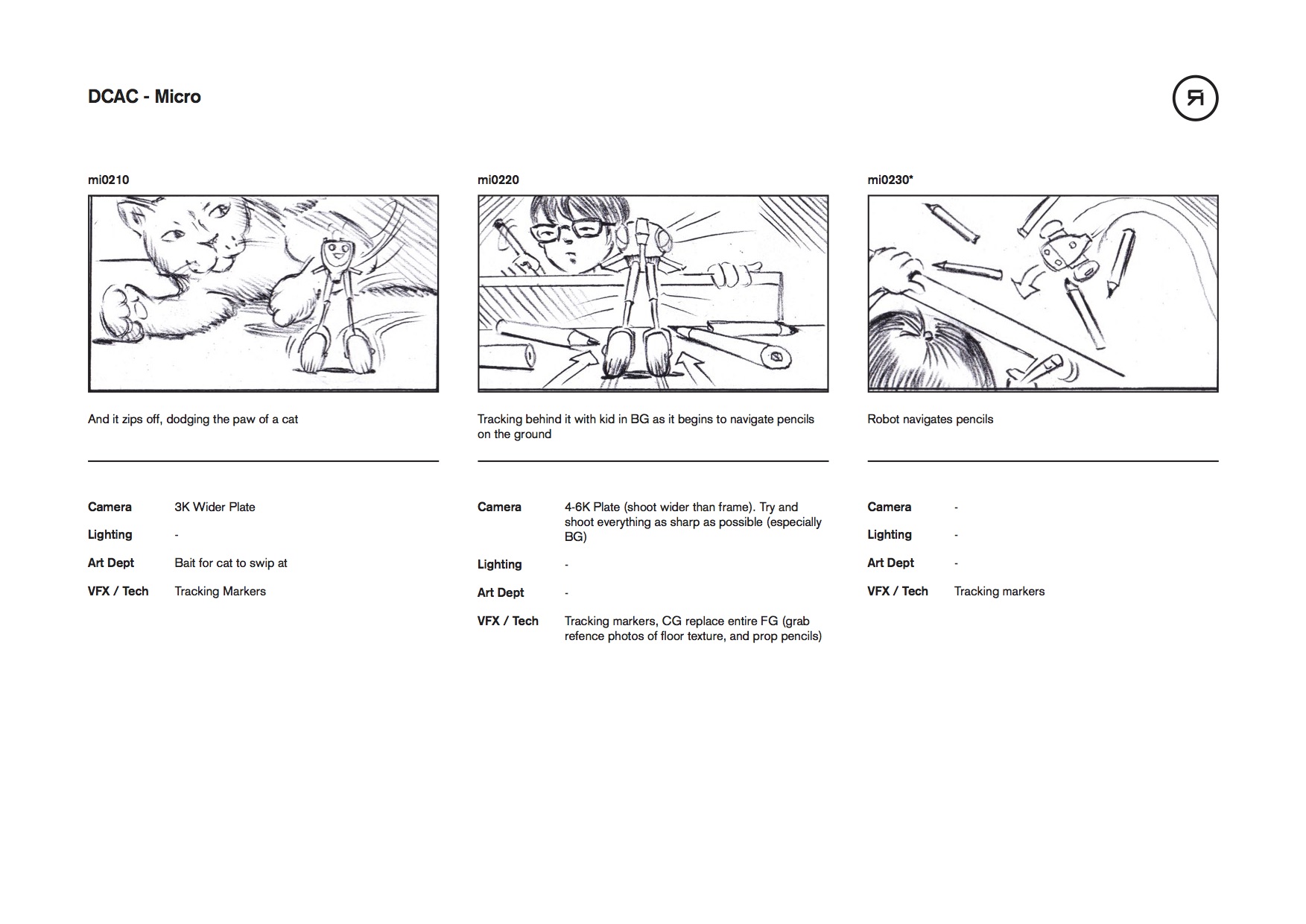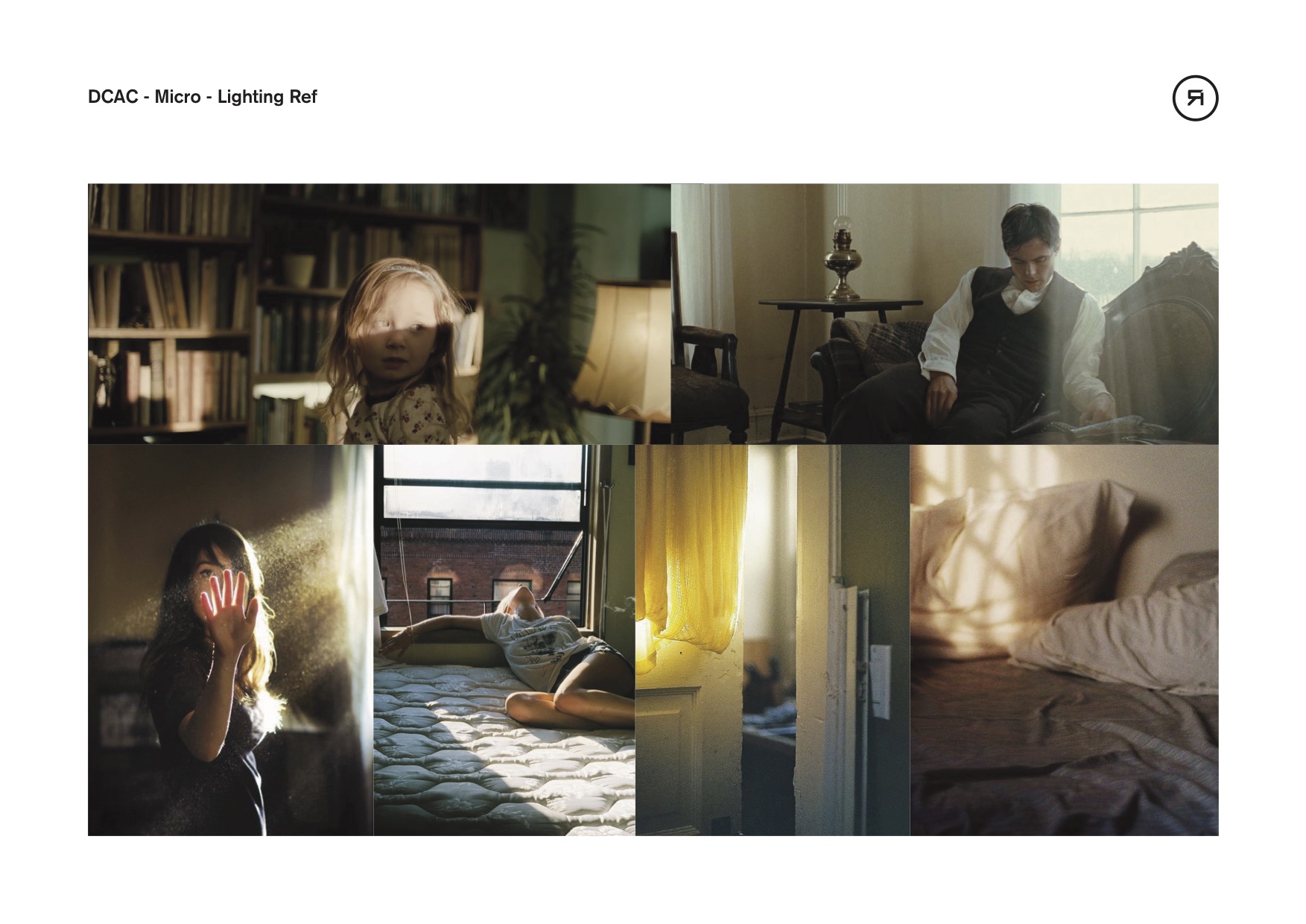 With a heavy mix of CG elements and FX composited into live action scenes, there obviously has to be a lot of coordination in pre-production and production. Walk us through your process there.
Luckily we'd had enough experience by that point to really get our heads around a project of this size and know how to approach most things, although there were always a few situations of "how are we going to do this?"
 Ordinarily, we would have previs'd each of the scenarios to get a sense of movement and camera, however we didn't have enough time to do that. So instead we just had to combat this by really getting our storyboards right and hoping I'd had enough conversations with our Head of Post Production so on the day we shot exactly what we needed to shoot. Working out our methodologies for each scenario and shot was paramount.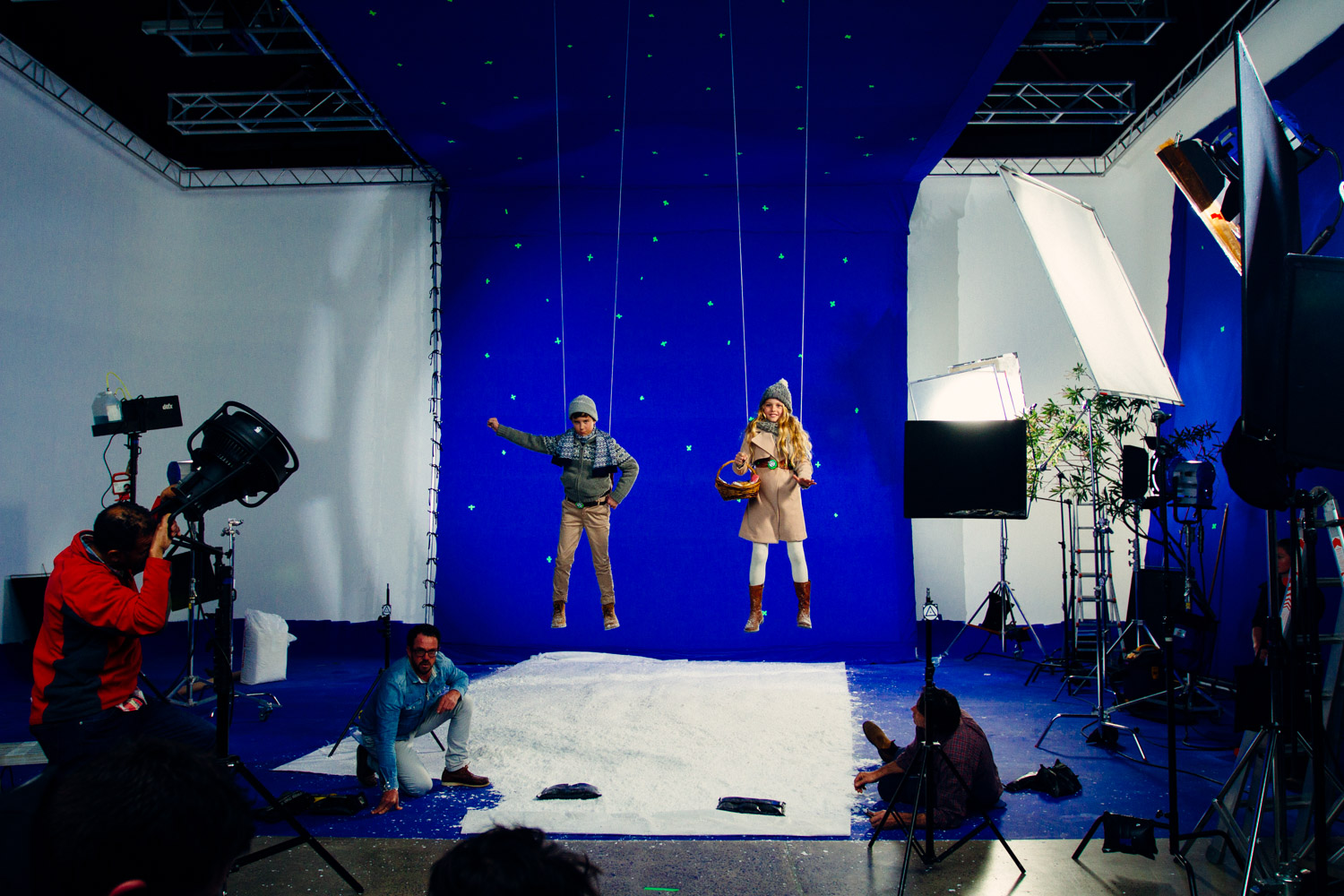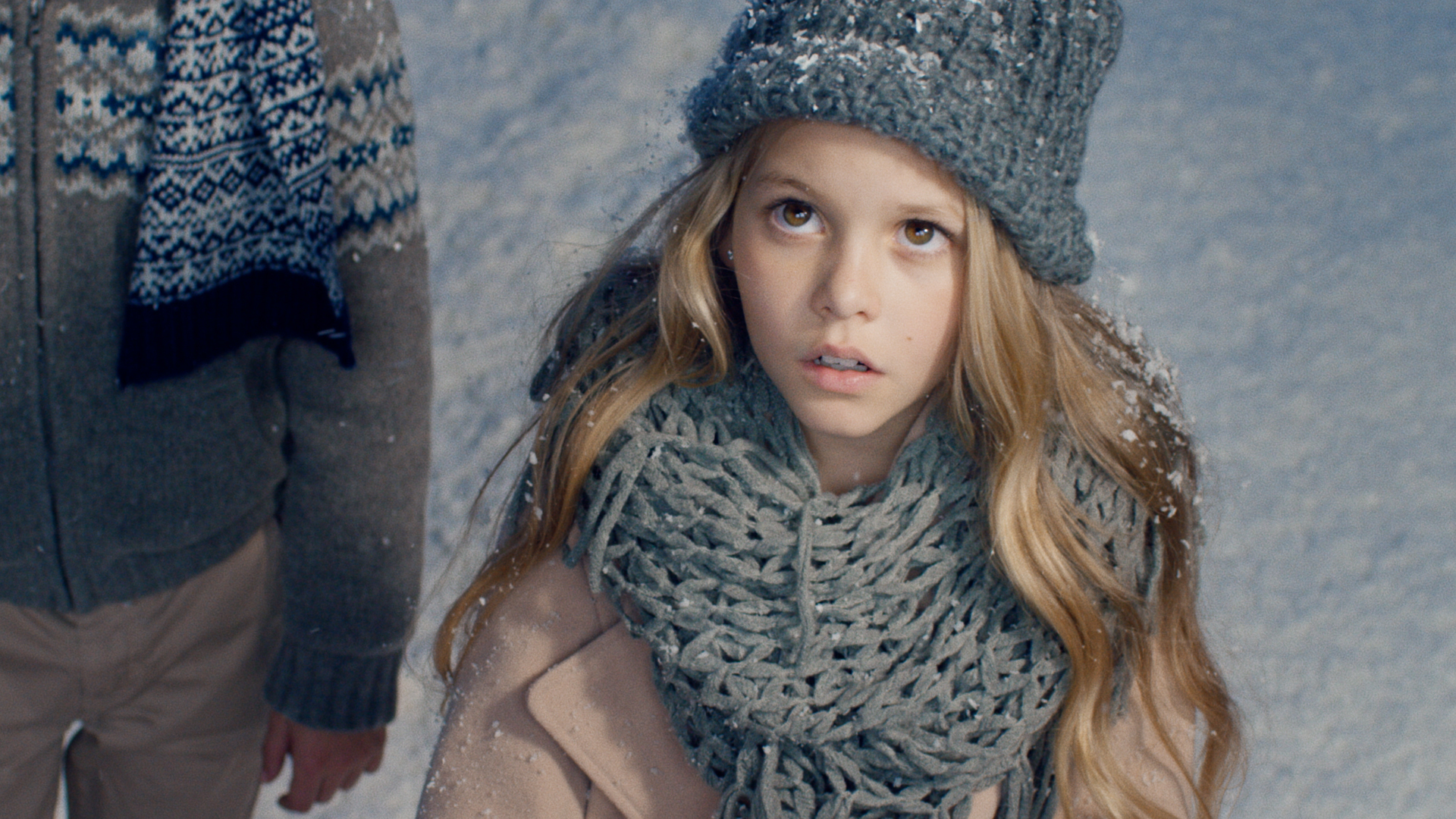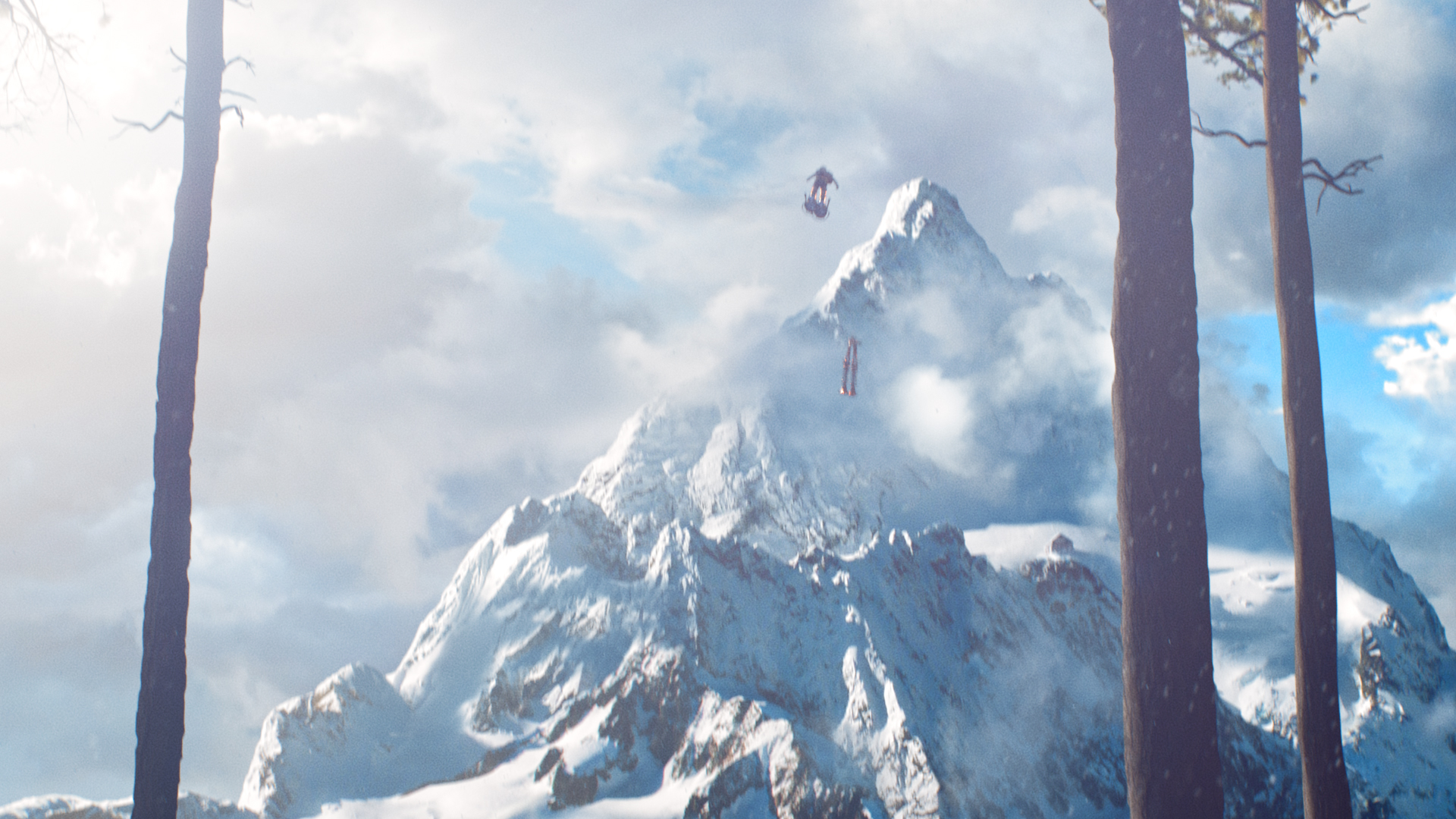 What did your post-production workflow look like on this project?
Well as soon as the shoot was finished we were straight into the offline edit and stitching it all together in Premiere. We were lucky the client was so easy going on this as they never had any comments regarding the edit decisions (but there was a last minute trim which was easily enough resolved) so we could get straight on to the visual effects.
Shots were named and distributed to our talented artists, who by that point had begun to model the vehicles based on the concept art. That was probably our biggest back and forth with the client, as they had quite specific ideas about what they wanted, and with some last minute additions, some of the designs weren't finished being modelled and textured until right before they needed to be rendered and delivered.

On the 2D side, cleanup and roto was done by a couple of artists in After Effects and Nuke, and with the matte paintings we were lucky to collaborate with a great artist in the USA, who handled the key backgrounds, with myself filling in some of the smaller gaps.
On the 3D side of things, 3D tracking of live action plates was done in Synth Eyes, with animation and modelling being done primarily in Maya, texturing in Mari, and rendering with Arnold.
Given the quick turnaround of the project and the small team we had on this, there were a few over night stays in the office along with plenty of RedBull.
Once all the elements were finished and rendered, we composited all of the shots in After Effects, with the final grade being doing in DaVinci resolve.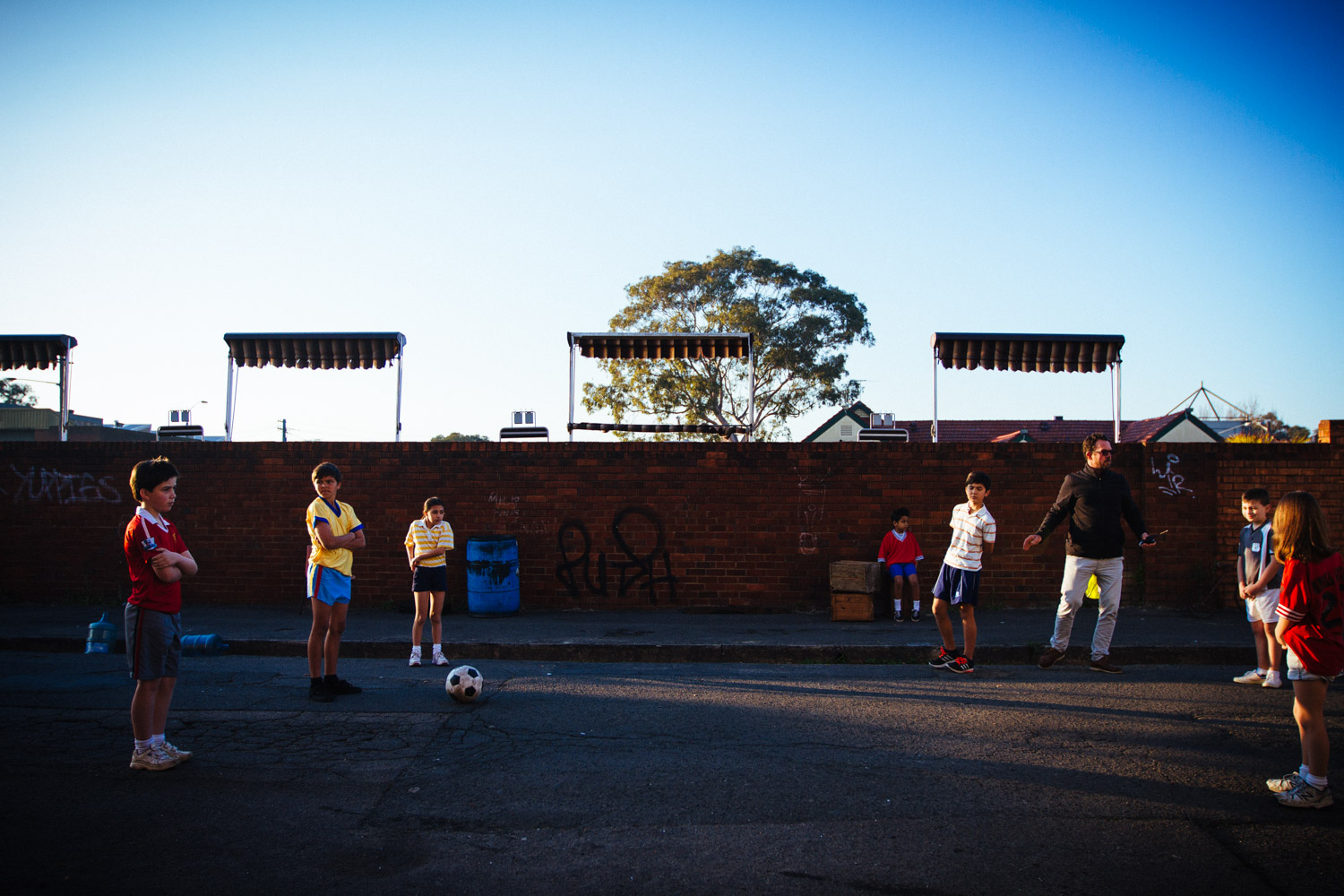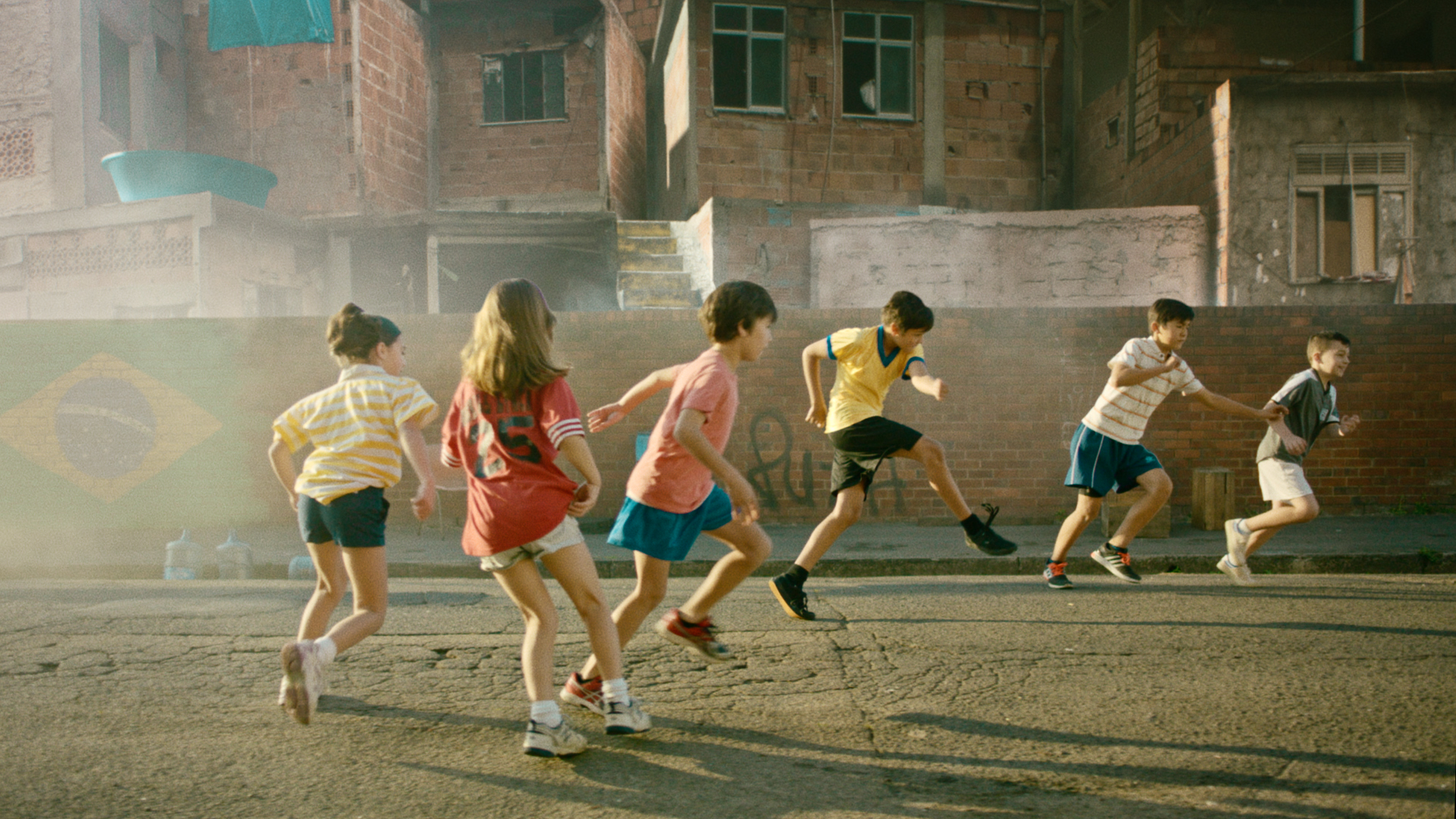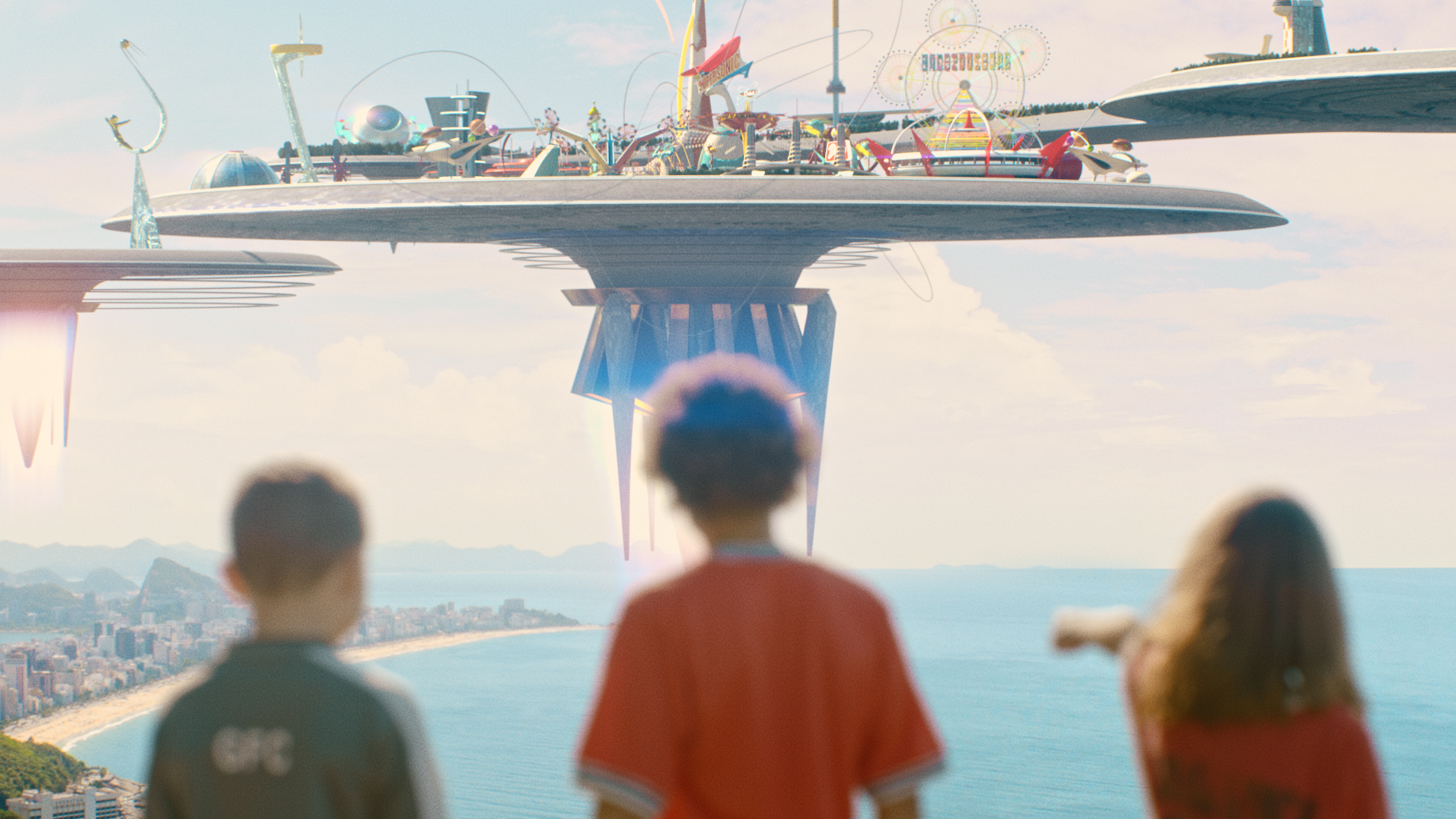 Tell us a bit about how you came to use Lens Distortions and the effect you were going for. 
I'd known about Lens Distortions for a few years, and had myself bought the Legacy pack a year or so back. When the Light Hits pack was announced, I kept it in the back of my mind for when I might need to use it on a project.
By being real elements, the Light Hits overlays had such an organic quality that really lifted the final comps, something that was so much more difficult to achieve with purely CG flares.
When compositing in 32bit, light takes on a completely different quality and Light Hits really added such a subtle and naturalistic texture with it's minute colour variations and luminance spread that we ended up with a better end result.
As filmmakers, we're always looking for sources of inspiration. What are some of your favorites?
Vimeo is quite obviously the go to place for anything visual and motion related, however I also really rely on Designspiration and Pinterest. Pinterest in particular I seem to be using more and more as my go to place, as I tend to draw so much inspiration from photography and design, and that's a great resource for both.
NoFilmSchool is a great filmmaking site and I'm a sucker for a good VFX breakdown so i'm often trawling sites like FXGuide for articles and behind the scenes tips that I can help apply to the next project.
You can see more of Glenn's work on his personal website, 
kozu.tv
.
 –
All images and video courtesy of Rotor Studios ©.
Features
Includes 30 curated clips
Encoded in ProRes at a frame rate of 23.98
Available in either 4K or 2K
Each Light Hits is between 3-28 seconds in length
Compatible with Premiere, Final Cut X, Avid, After Effects
4K Download size: 6GB
2K Download size: 1.8GB