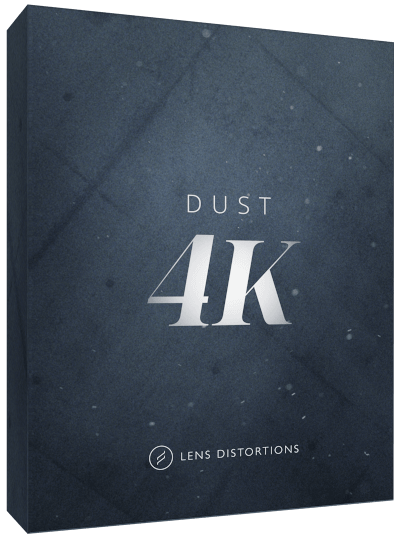 Subtle, slow-moving particles.
What's Included?
Dust 4K includes:
25 curated clips
4K ProRes: 16GB
4K H264: 6.4GB
Our membership gives a single-user access to all products and songs that are currently available on our website, including all VFX libraries.
What programs are compatible?
Our VFX overlay products are encoded in ProRes, and are compatible in any non-linear editing software that allows you to change the "blend mode" of clips on your timeline to "screen." This includes, but is not limited to, programs such as:
Adobe Premiere Pro
Final Cut Pro
DaVinci Resolve
Lumafusion
NUKE
Etc.,
Avid Media Composer and iMovie do not have "blend mode" settings and are not supported.
Check with your editing software's help documentation to ensure that you have the "screen" blend mode option.
Are there tutorials?
Check out the Overview Video below, as well as the in-depth tutorials at the bottom of this page.
To learn more about using our VFX and SFX products, please check out this YouTube Playlist
See the announcement trailer.
See the powerful ways Dust 4K can transform your projects.
Some of the best effects are ones the viewer doesn't notice, but something would be missing if they're not there. The effects in this pack are subtle and slow-moving. You can use them to give texture to your footage, or an organic feel to your title sequences.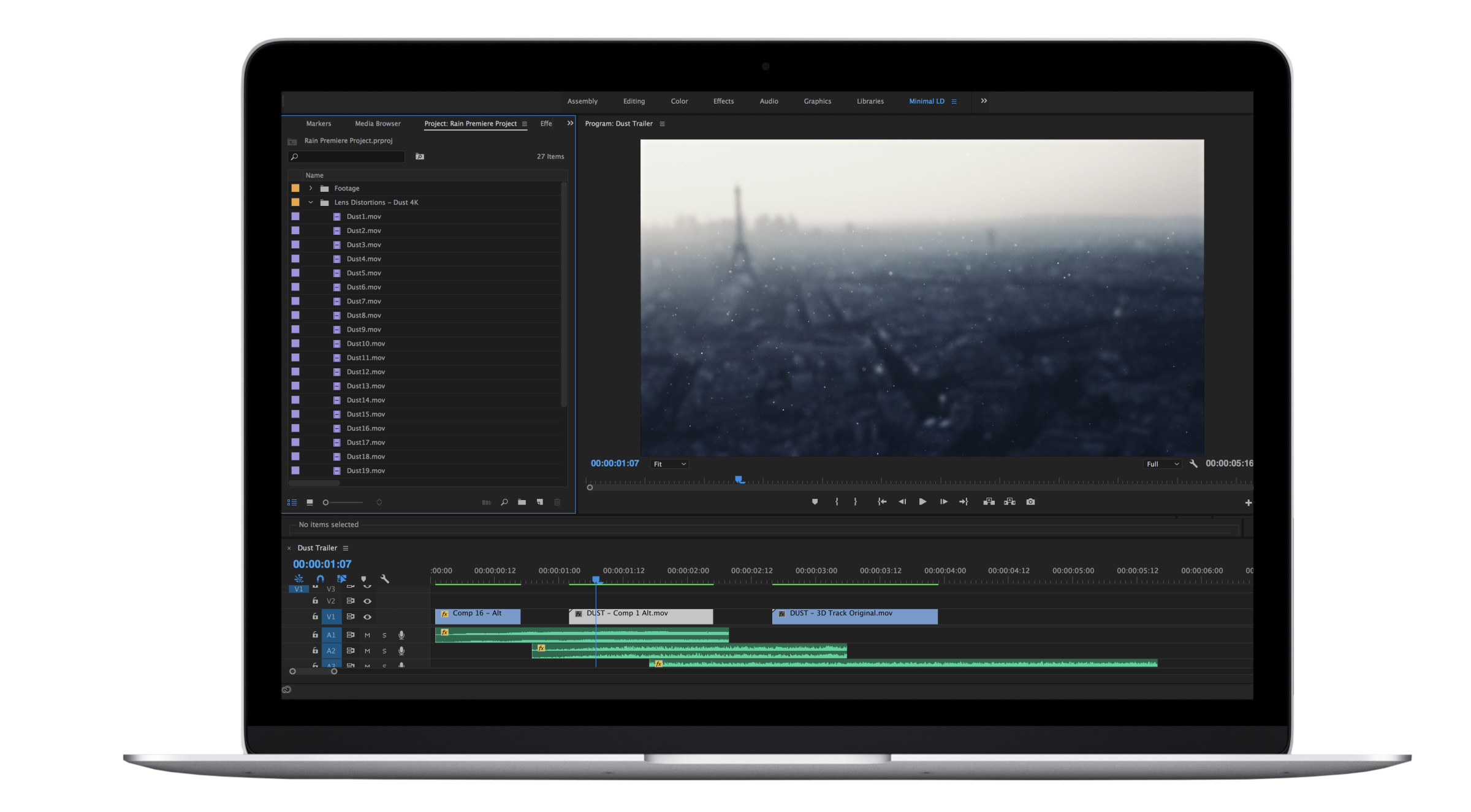 All the effects are 100% optically-captured in-camera. This gives you organic movement, a variety of sizes and textures, and a great sense of realism that would be cumbersome to mimic digitally.
Tutorial:
Using Dust in Premiere
See how we used dust to complement the dramatic lighting in this shot. Covers adding the effect to your project and how to adjust its scale, blend mode, curves, and add a crossfade effect in Adobe Premiere Pro.
Tutorial:
Using Dust in Final Cut X
See how dust adds volume to the dramatic lighting in this shot. Covers adding dust effects to your project, adjusting scale, blend mode, coloring, and fading in the effects in Final Cut Pro X.
Tutorial:
3D Camera Tracking in After Effects
A step-by-step guide for giving dust effects dynamic movement in 3D space in Adobe After Effects.