Anticipation SFX
Cinematic Sound Effects Library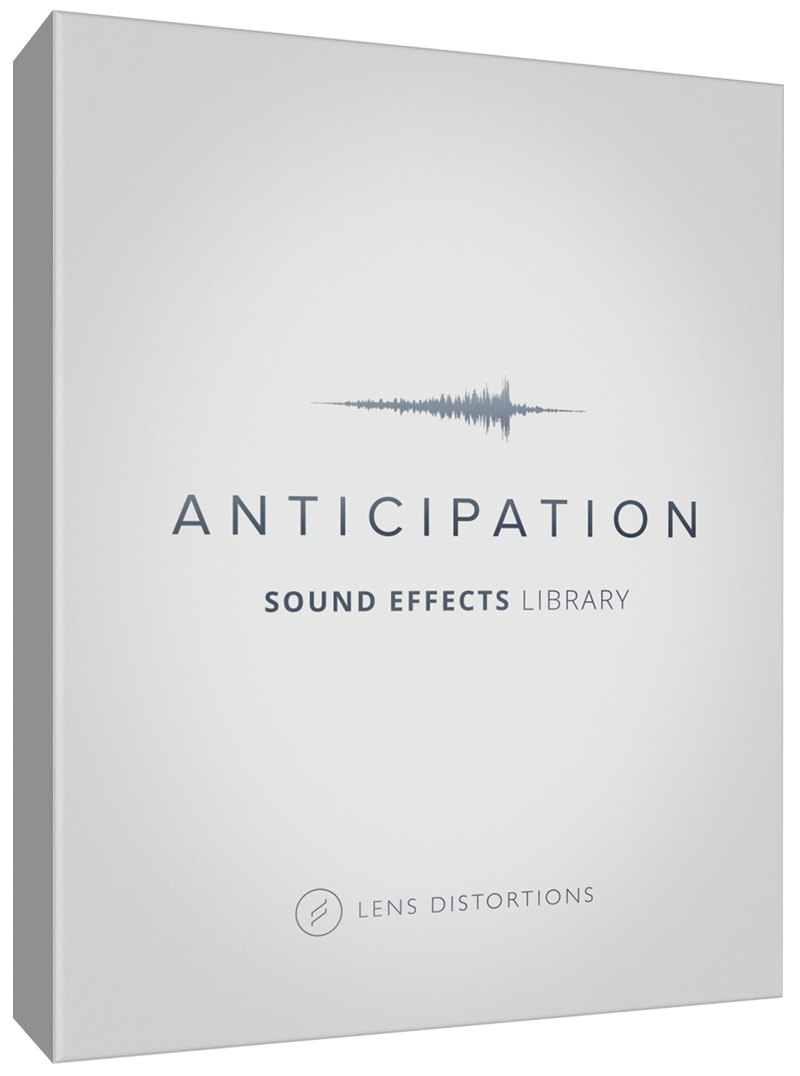 Features
80 Original Sound Effects
320 Variations
5 Distinct Categories: 01 Risers, 02 Hits, 03 Whooshes, 04 Moments, 05 Atmospheres
Mastered for professional use
WAV – 96000hz (5.1GB)
MP3 – 48000hz (365MB)
Royalty Free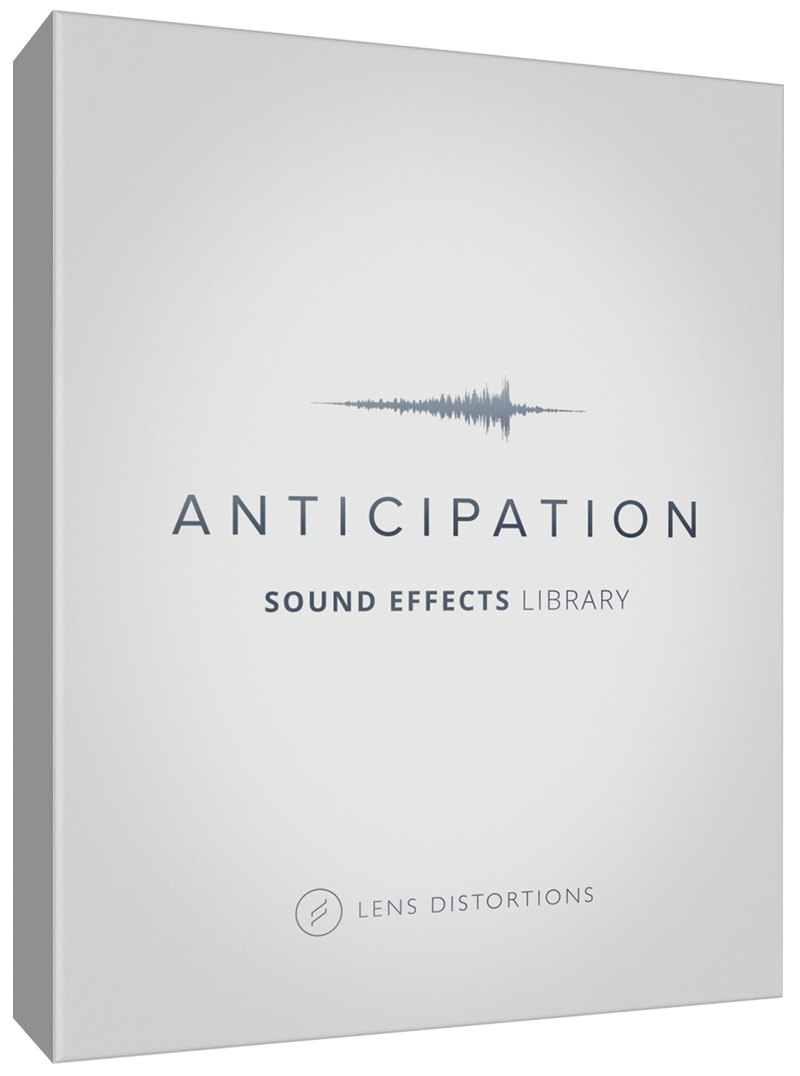 Features
80 Original Sound Effects
320 Variations
5 Distinct Categories: 01 Risers, 02 Hits, 03 Whooshes, 04 Moments, 05 Atmospheres
Mastered for professional use
WAV – 96000hz (5.1GB)
MP3 – 48000hz (365MB)
Royalty Free
Create Hopeful Expectation
The bright and bold sounds in this library help fine-tune the emotion in your film.
They strike a balance between optimism and tension. But it's the kind of tension you feel before the big game, before the plane wheels leave the runway, or right before the bride is revealed.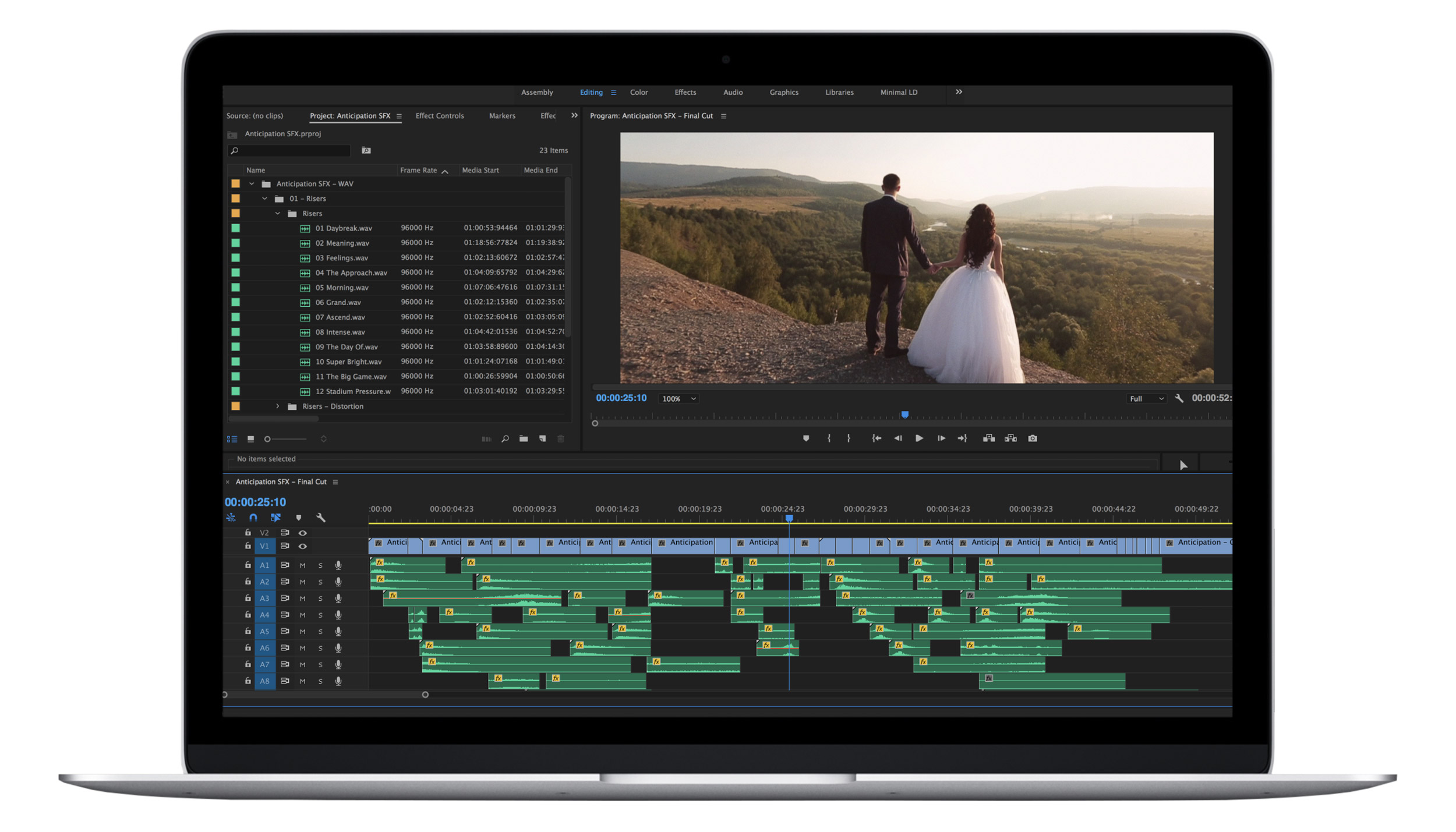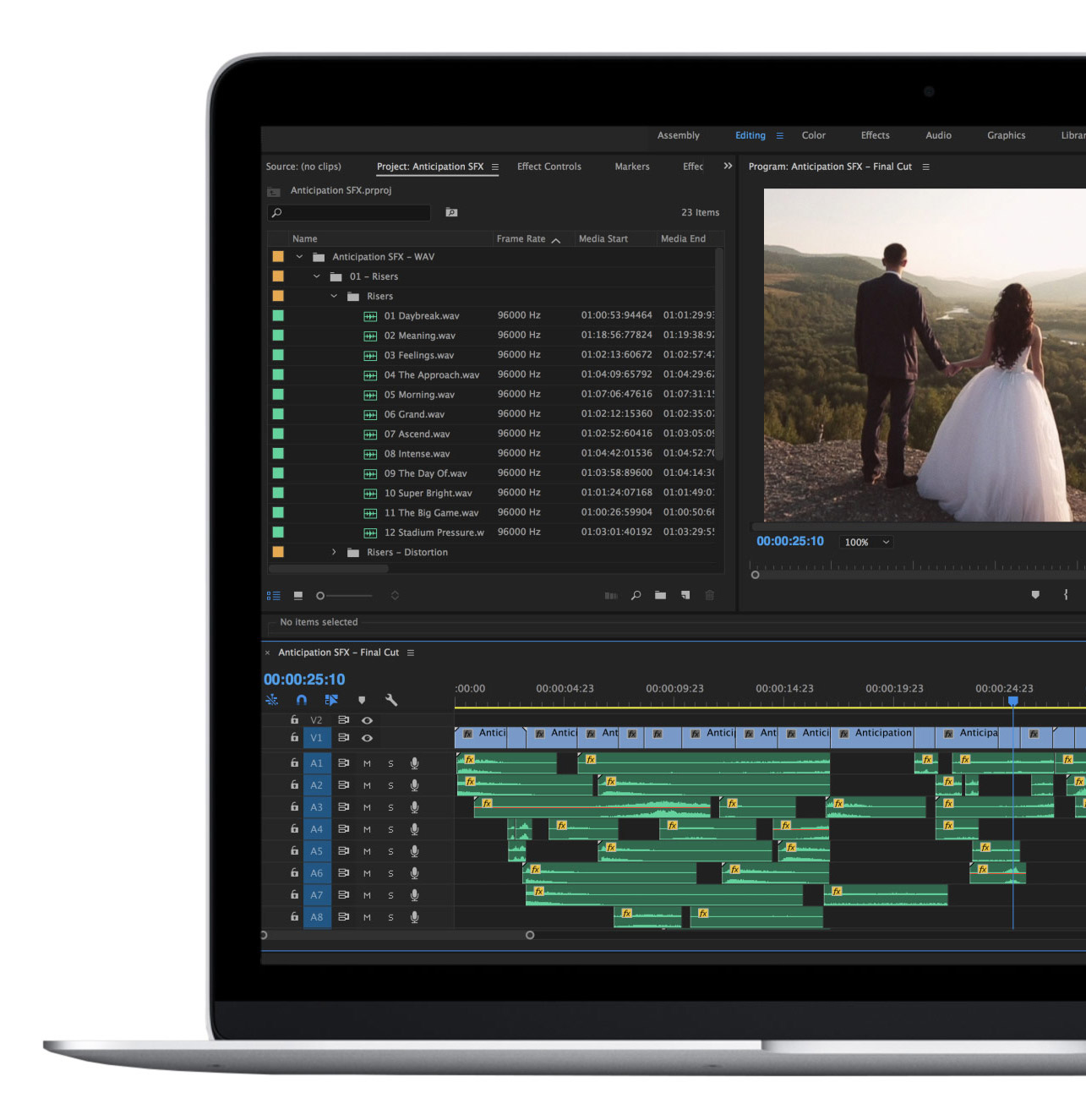 Rather than bombard you with quantity, we believe that it's better to provide an organized set of essential effects that work great on their own and play well with each other.
Combining multiple effects will give you limitless options to craft a dynamic soundscape tailored directly to your film.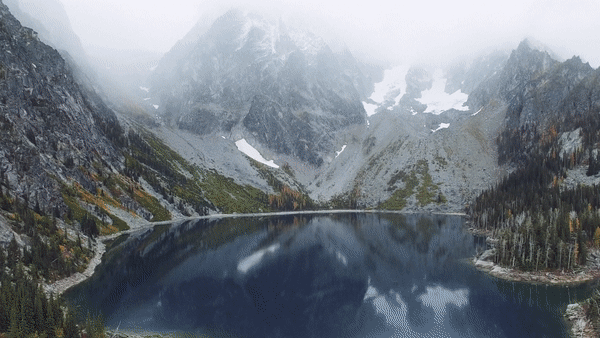 We curated the pack down to only the best and most useful sound effects. With 80 original effects across 5 useful categories, you'll be able to quickly find the perfect sounds.





Each sound comes in four variations: Normal, Distortion, Space, and Tube.
Distortion drastically increases the impact of a sound. Space feels super ambient and airy. Tube provides warm tones by physically recording through an analog preamp.
Inspiring sound design is now attainable for filmmakers at every level of the game.
The sounds are professionally mastered and compatible with all major editing platforms, including Premiere, Final Cut X, Pro Tools, Resolve, and more.
Anticipation SFX
Cinematic Sound Effects Library