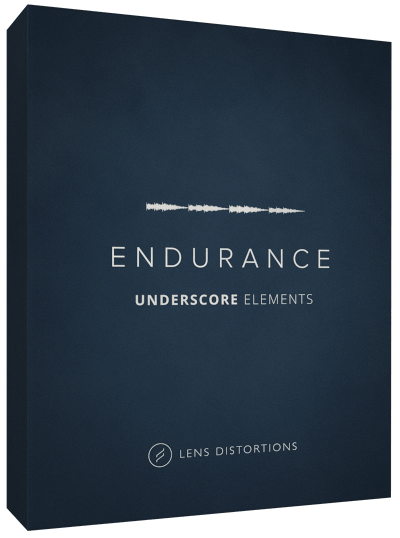 Rhythms and textures for building energetic underscores.

What's Included?
Endurance is a complete audio library, with everything you need for building rhythmic underscores.
It includes:
120 Layerable Tracks
480 Variations
5 Distinct Categories: Percussion, Bass, Patterns, Undertones, Strings
Clips with an average length of 30-90 seconds
High-fidelity WAV + MP3 files
Our membership gives a single-user access to all products and songs that are currently available on our website, including all SFX libraries.
What programs are compatible?
Our sound effects are compatible with any software that supports WAV or MP3 files including:
Adobe Premiere Pro
Final Cut Pro
DaVinci Resolve
Lumafusion
Avid Media Composer
Filmora Video Editor
Pro Tools
See the announcement trailer.
See the powerful ways Endurance can transform your projects.
Build Gripping Underscores
Endurance is a library of rhythmic underscore elements you can use to drive your projects forward.
Syncopated percussive elements, pulsing drones, abstract patterns, organic textures — Endurance blurs the line between sound design and soundtrack.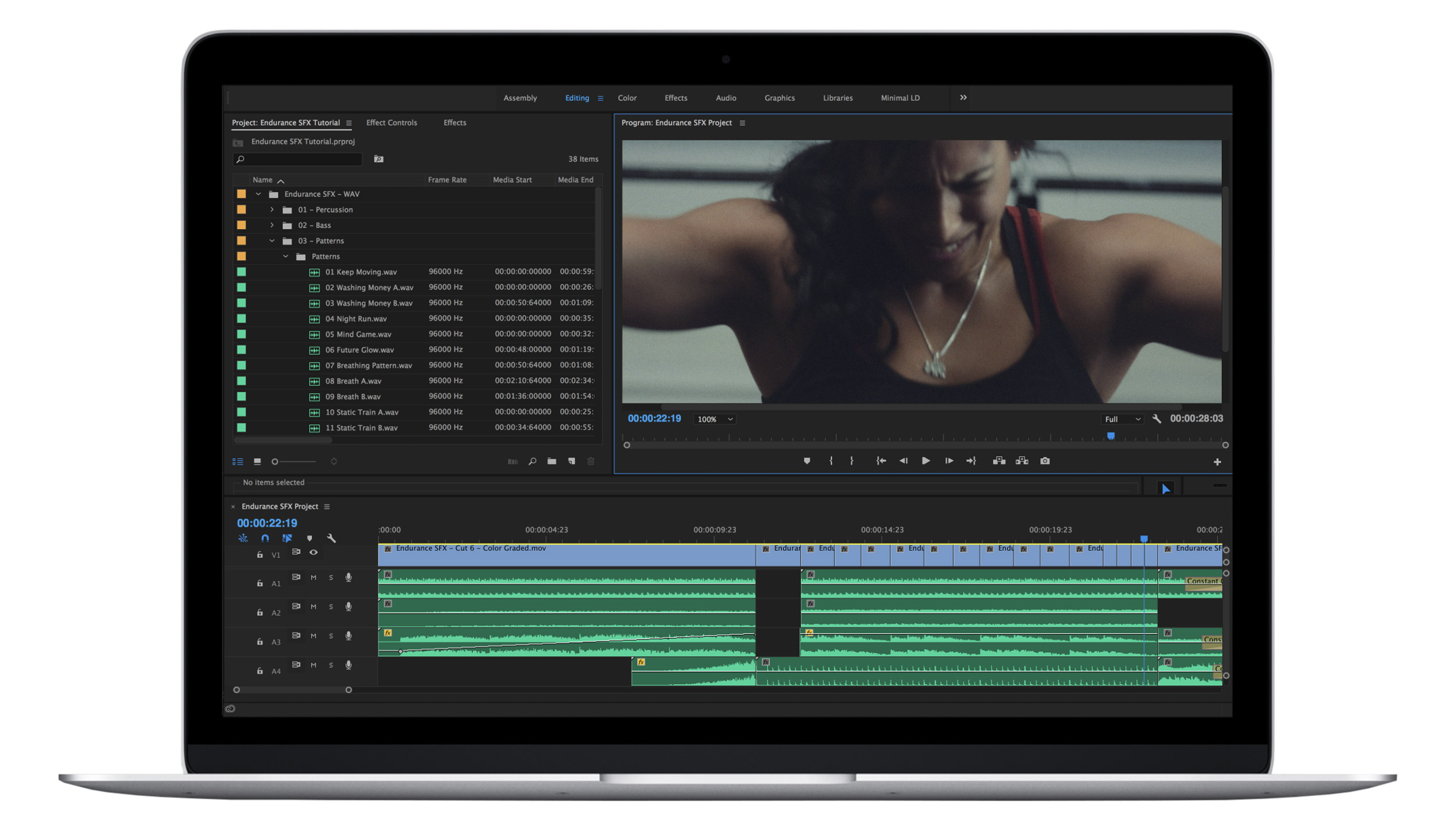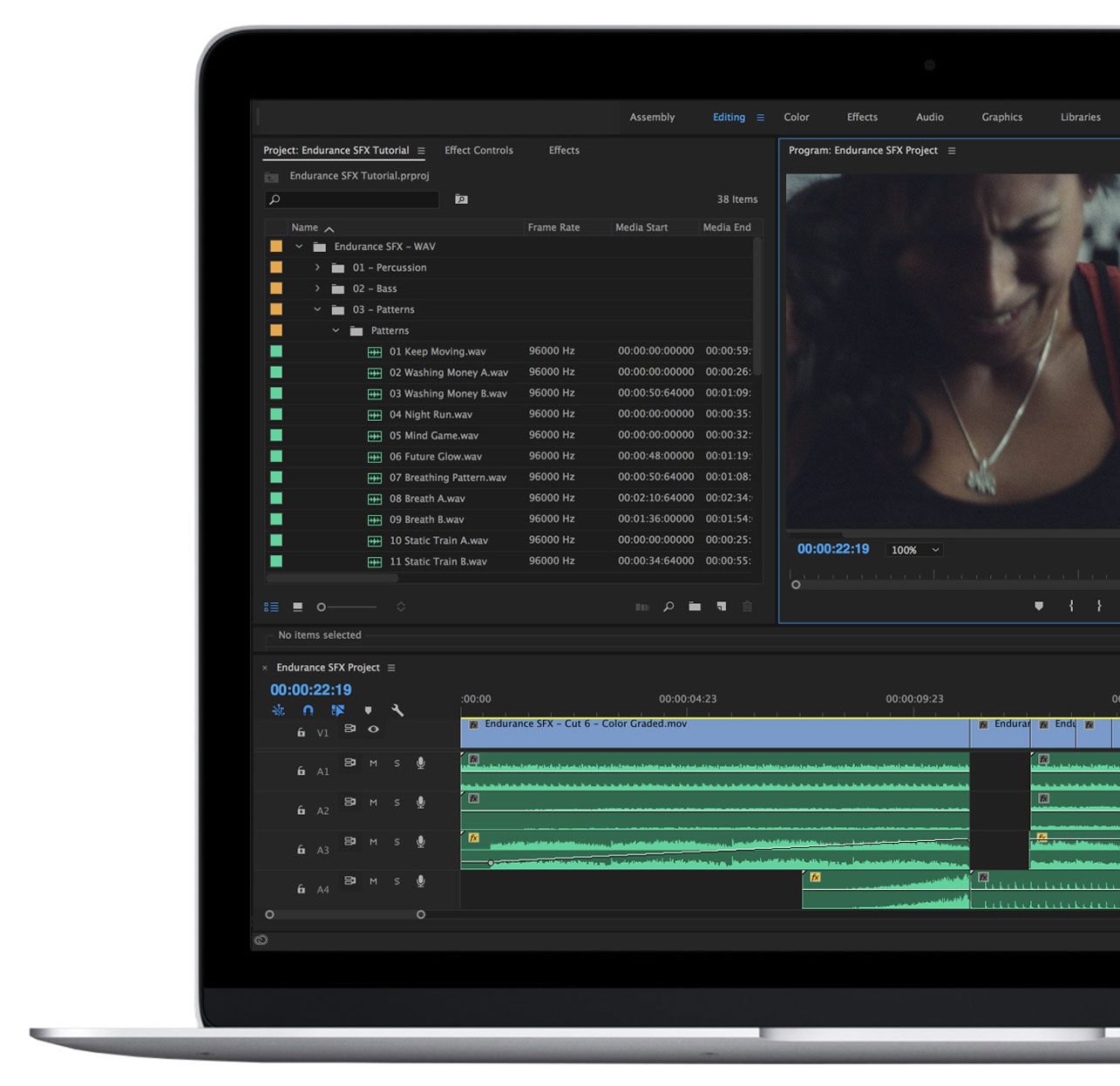 The tracks in Endurance are designed to be layered together in endless combinations.
There is a wide variety of patterns across the clips, but they all share a common tempo (90 BPM). This gives you the freedom to experiment, mix-and-match, and create unique soundscapes for your commercial projects or cinematic short films.
Tutorial:
Getting Started with Endurance
A step-by-step walkthrough of how to build the underscore from the Endurance trailer.
We curated the pack down to only the best and most useful sound effects. With 120 original tracks across 5 useful categories, you'll be able to quickly find the perfect sounds.




Each track comes in four variations: Normal, Distortion, Silk, and Space.
Distortion is crunchy and impactful. Silk is deep and rich. Space feels super ambient and airy.
Inspiring sound design is now attainable for filmmakers at every level of the game.
The sounds are professionally mastered and compatible with all major editing platforms.
What's Included?
Access for a single-user* to all products and songs that are currently availabe on our website.
Our mobile app is not included. The subscription on our website and the subscription in our mobile app are entirely separate.
Browse the VFX, SFX, Color, and Photo pages to familiarize yourself with our product lineup. You can preview our entire song catalog on the Music page.
*Our Elite Membership offer the best value for teams with 5 or more people.
What programs are compatible?
Generally, all professional video editing softwares are compatible: Premiere Pro, Final Cut Pro X, Davinci Resolve, After Effects, LumaFusion, etc
Each of our product lines (VFX, SFX, Color, etc) has slightly varied compatibility, so click a link below to learn more about the specific editing software each product line is compatible with:
VFX compatibility
Color compatibility
SFX compatibility
Photoshop compatibility
Our VFX products are delivered as ProRes files, some also offer an H264 option.
SFX products and Music are provided as WAV and MP3.
Finishing LUTs are standard .cube LUT files.
Photo products are Photoshop actions + image files.
What can I do with the assets?
The membership covers social media, client work, all forms of advertising, and YouTube monetization.
TV programming, VOD (Netflix, etc), and theatrical releases require an Elite Membership.
Assets must be incorporated into a project with other footage, photographs, etc.
Example of things you cannot do include:
Share files or accounts with friends
Incorporate our assets into any sort of product
Upload music to Spotify, Apple Music, etc
Upload songs by themselves to Youtube, Facebook, etc
Use our music or sound effects as part of your own music or record vocals on our tracks
Claim ownership of any of our assets with Youtube's Content ID
Please review the full license agreement for more details.
Will I get copyright claims on Youtube?
Upload to YouTube and monetize with confidence!
We provide you with two easy methods to automatically clear copyright claims within minutes.
1) Register a YouTube channel to automatically clear copyright claims on any video containing Lens Distortions tracks. 
2) Generate License Codes for a specific project. Just include the codes in your video's description when uploading to YouTube and any claims will automatically clear within minutes. This is a great solution for client projects or if you manage multiple YouTube channels.
Videos published while your membership is active are covered forever.
Are multi-user plans available?
For small teams, simply activate a single-user membership for each person on your team.
For larger teams, consider purchasing an Elite plan, which covers multiple users and extended placements.
What happens if I cancel?
If you cancel, your membership will remain active until the end of your current subscription period and will not renew. Subscription fees are not refundable.
Any projects you publish while the subscription is active are covered forever but you will no longer have a license to use any assets moving forward and must delete all downloaded files from your computer.