See the announcement trailer.
See the powerful ways Endurance can transform your projects.
Build Gripping Underscores
Endurance is a library of rhythmic underscore elements you can use to drive your projects forward.
Syncopated percussive elements, pulsing drones, abstract patterns, organic textures — Endurance blurs the line between sound design and soundtrack.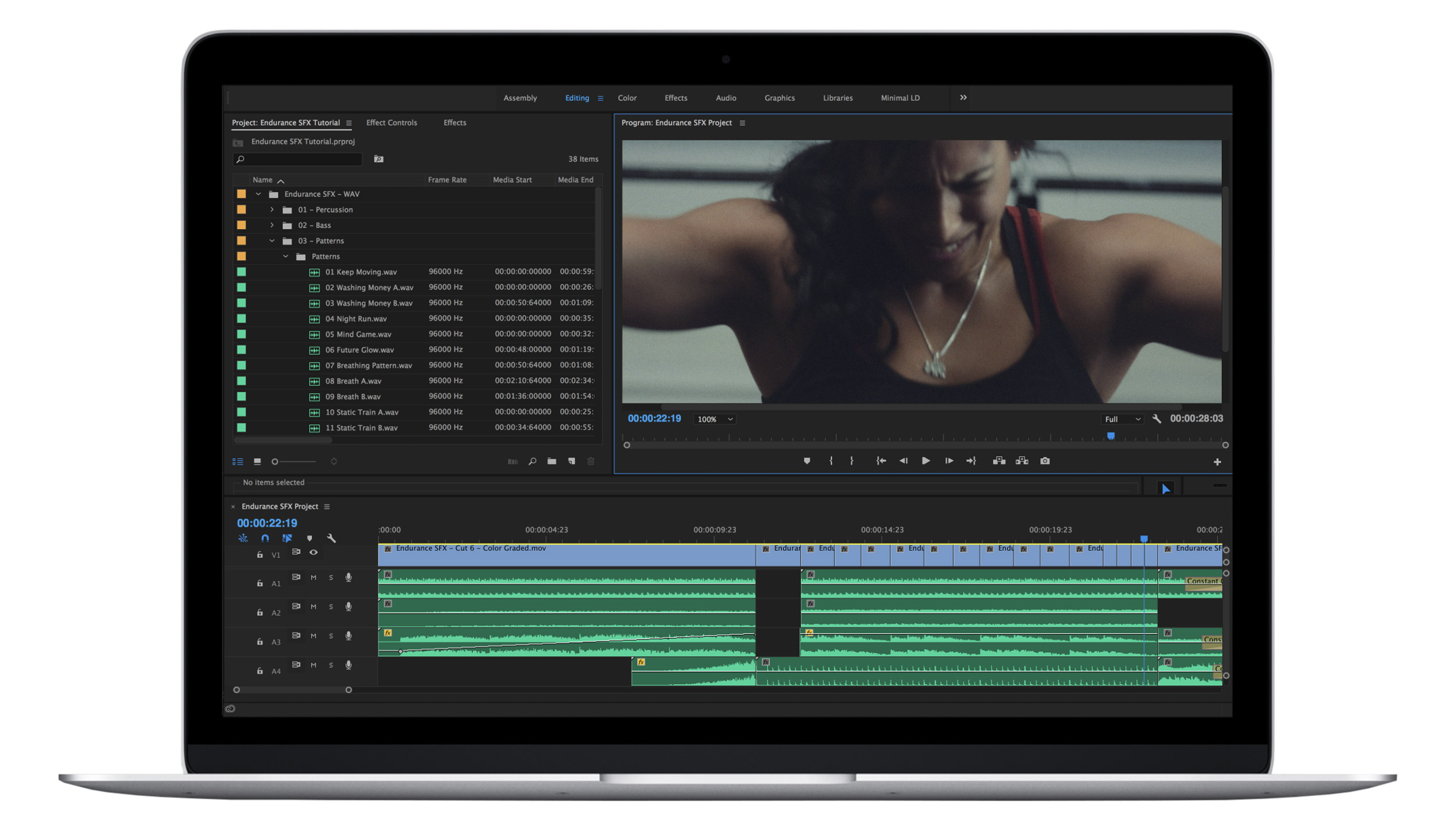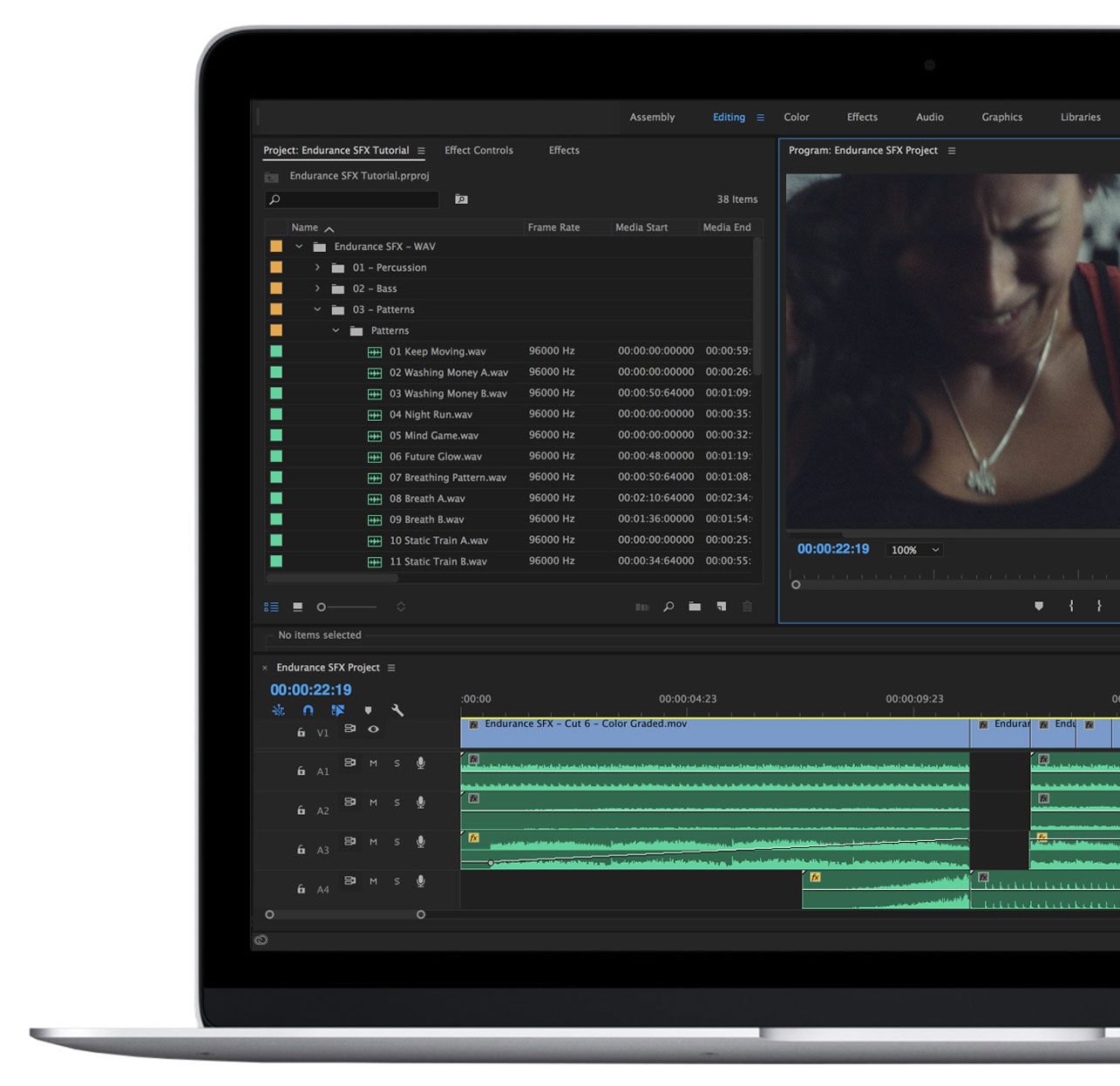 The tracks in Endurance are designed to be layered together in endless combinations.
There is a wide variety of patterns across the clips, but they all share a common tempo (90 BPM). This gives you the freedom to experiment, mix-and-match, and create unique soundscapes for your commercial projects or cinematic short films.
Tutorial:
Getting Started with Endurance
A step-by-step walkthrough of how to build the underscore from the Endurance trailer.
We curated the pack down to only the best and most useful sound effects. With 120 original tracks across 5 useful categories, you'll be able to quickly find the perfect sounds.




Each track comes in four variations: Normal, Distortion, Silk, and Space.
Distortion is crunchy and impactful. Silk is deep and rich. Space feels super ambient and airy.
Inspiring sound design is now attainable for filmmakers at every level of the game.
The sounds are professionally mastered and compatible with all major editing platforms.