Anticipation SFX
| A versatile sound effects library for bright, inspiring projects
Introducing Anticipation SFX, a new library of sound effects from Lens Distortions. Our first sound effects library,
Archetype
, was released earlier this year and focused on the darker, weightier side of cinematic sounds.
Anticipation SFX focuses on the hopeful, anticipatory side of things. The two libraries together provide the essential sounds for any cinematic filmmaker.
The phrase "so quiet you could hear a pin drop" instantly conjures up a feeling of intense anticipation. But the reality is, those moments are never filled with pure silence. Instead, a person is hypersensitive to every sound in their environment, with even the most delicate of noises adding to the suspense.
The bright and bold sounds in this library help fine-tune the emotion in your film. They strike a balance between optimism and tension. But it's the kind of tension you feel before the big game, before the plane wheels leave the runway, or right before the bride is revealed.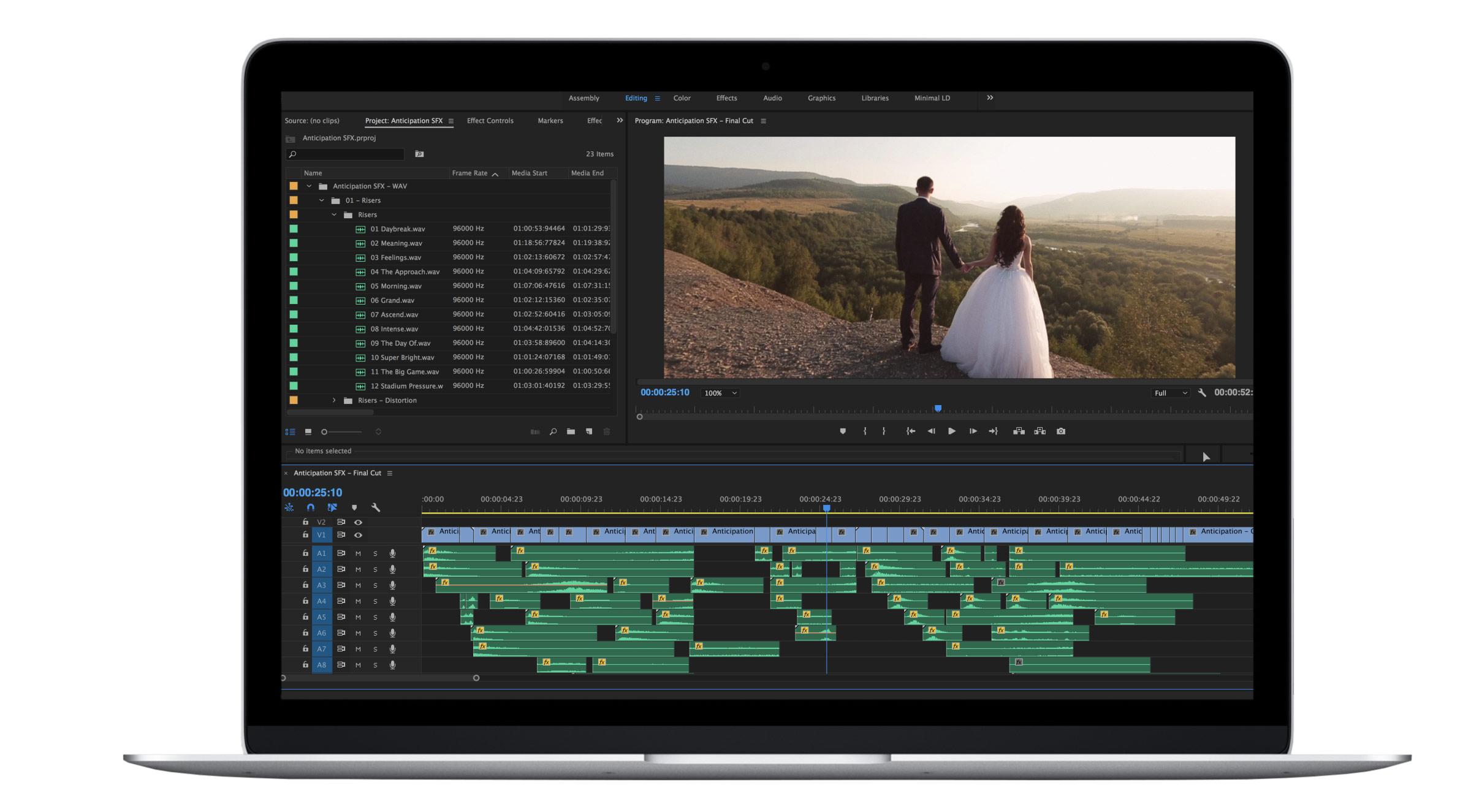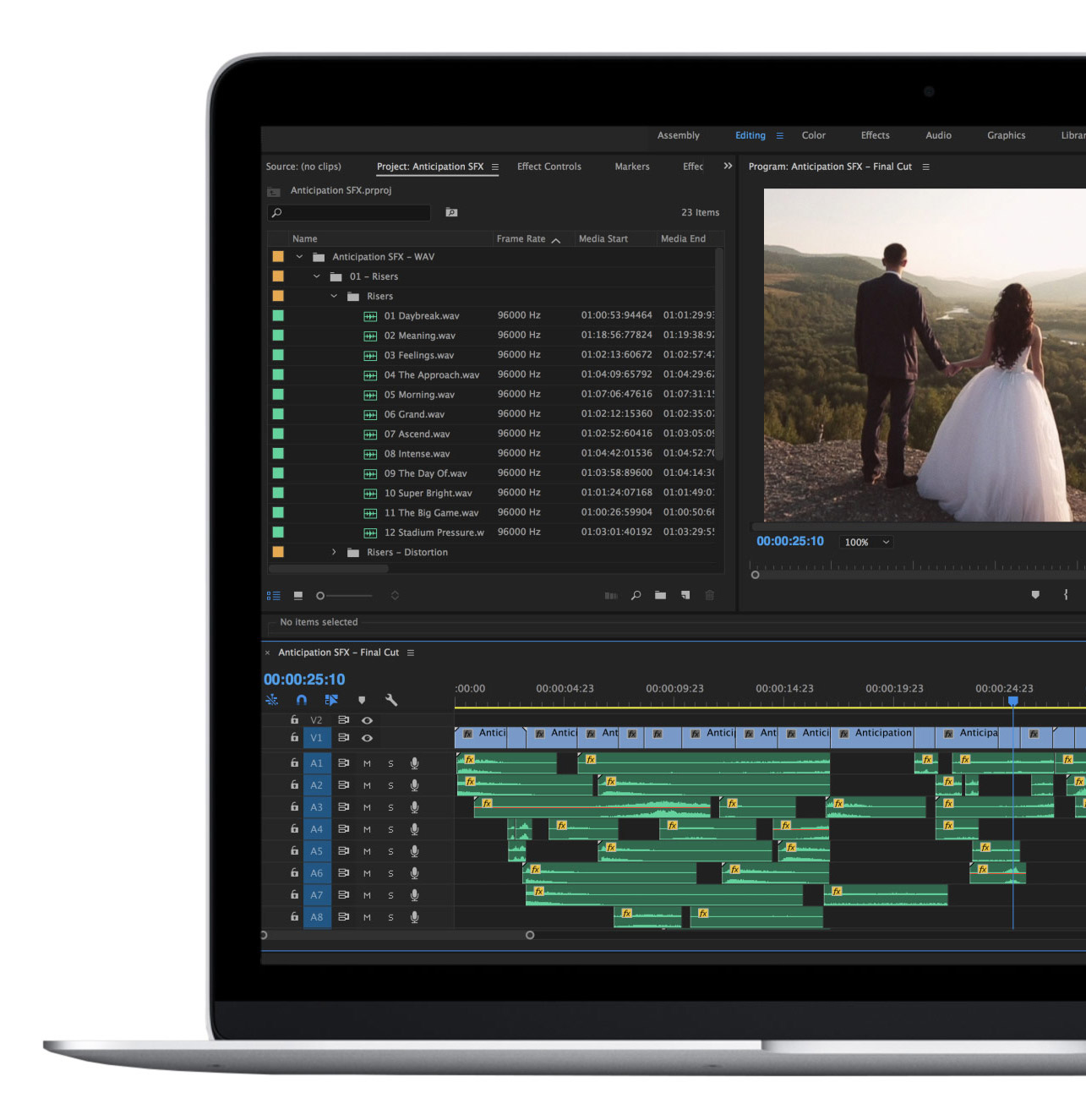 Rather than bombard you with quantity, we believe that it's better to provide an organized set of essential effects that work great on their own and play well with each other.
Combining multiple effects will give you limitless options to craft a dynamic soundscape tailored directly to your film.
Inspiring sound design is now attainable for filmmakers at every level of the game. Our SFX libraries are professional mastered, compatible with all editing platforms, and completely royalty free.
01 RISERS
The Risers are an essential part of the library and help you create a sense of swelling momentum and tension.
02 HITS
Grab attention and accentuate key moments with Hits. This folder contains a variety of impacts, sub hits, and unique keyed hits.
03 WHOOSHES
The Whooshes are primarily bright and crisp, and also include are a variety of time-lapse SFX, which give a sense of passing time.
04 MOMENTS
Some moments simply have a presence to them that's almost felt more than it's heard. These are delicate and ethereal.
05 ATMOSPHERES
Lastly, we included a variety of Atmopsheres in the library. Sometimes a little bit of room tone or distinct environmental noises can really help ground a sequence or scene. The sounds are intended to be familiar and subtle.
Having a diverse set of categories is a great starting point. Having variations of each sound opens a world of possibilities. Each sound comes in four variations: Normal, Distortion, Space, and Tube.
The Distortion variations drastically increase the impact of a sound. The Space variations feel super ambient and airy. The Tube variations were physically recorded to through an analog preamp for warm tones.
Get over $3,000 of cinematic products
and unlimited music
Get over $3,000 of cinematic products and unlimited music