Endurance
| Build gripping underscores with cinematic rhythms, patterns, and textures
Introducing Endurance, a library of rhythmic underscore elements that blur the lines between sound design and soundtrack.
Our first two sound effect libraries — Archetype and Anticipation — provide the essential sounds for creating impactful moments in your films.
Endurance is the driving force in between those impactful moments.
Build Cinematic Underscores
Underscores are sequences of sound that tie a film together. Your viewer is less likely to notice an underscore, but they'll feel something is missing if it isn't there. You might use an underscore as an alternative to music, as a light presence, or as a driving force to push your story forward.
Endurance is all about this third use. The library's percussive elements, pulsing drones, abstract patterns, and organic textures were captured with the idea of drive and determination in mind.
Use these tracks to create an underlying sense of progress in scenes where your character is rolling up their sleeves, preparing for the big day, or resolved to reach a breakthrough.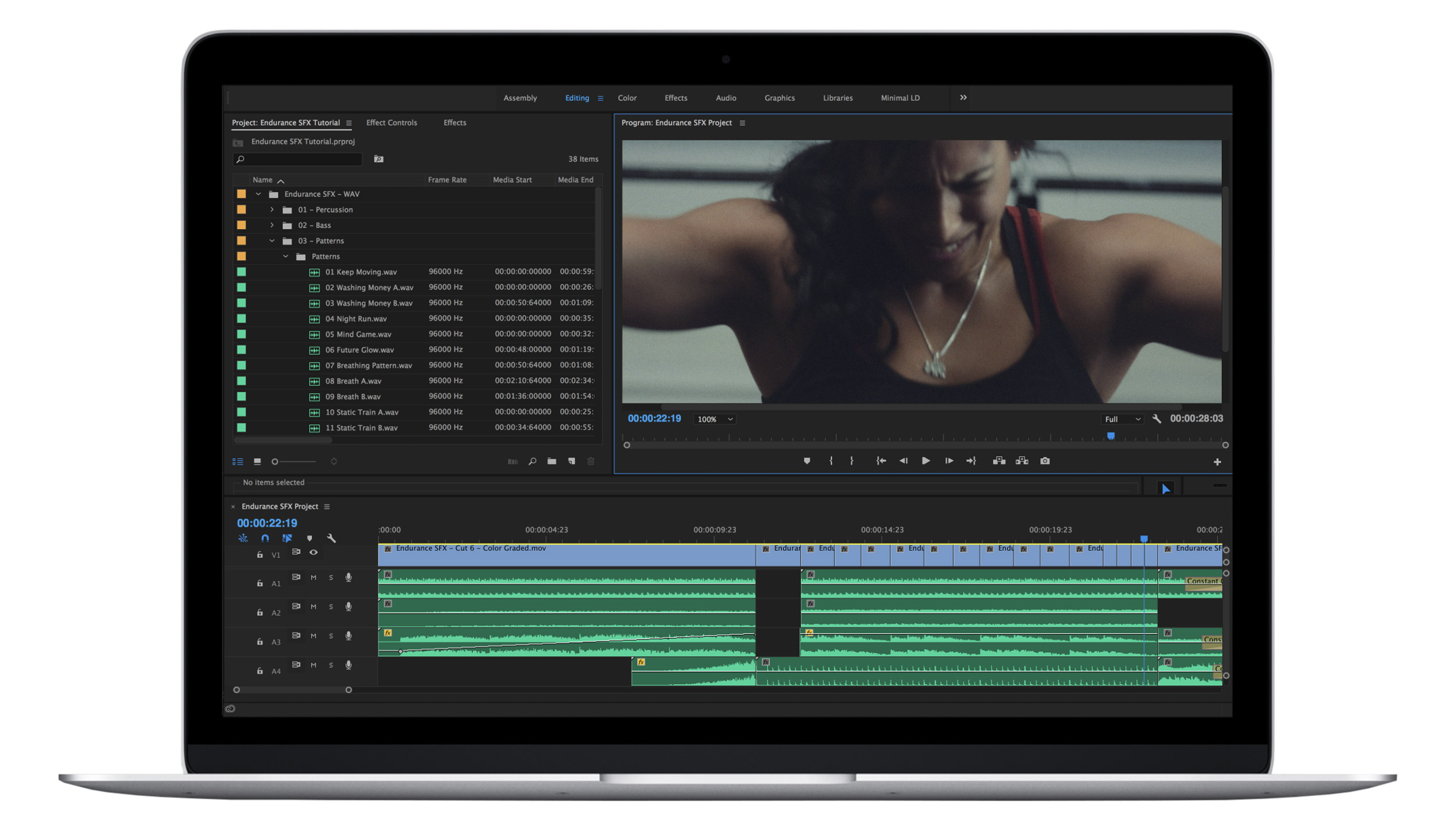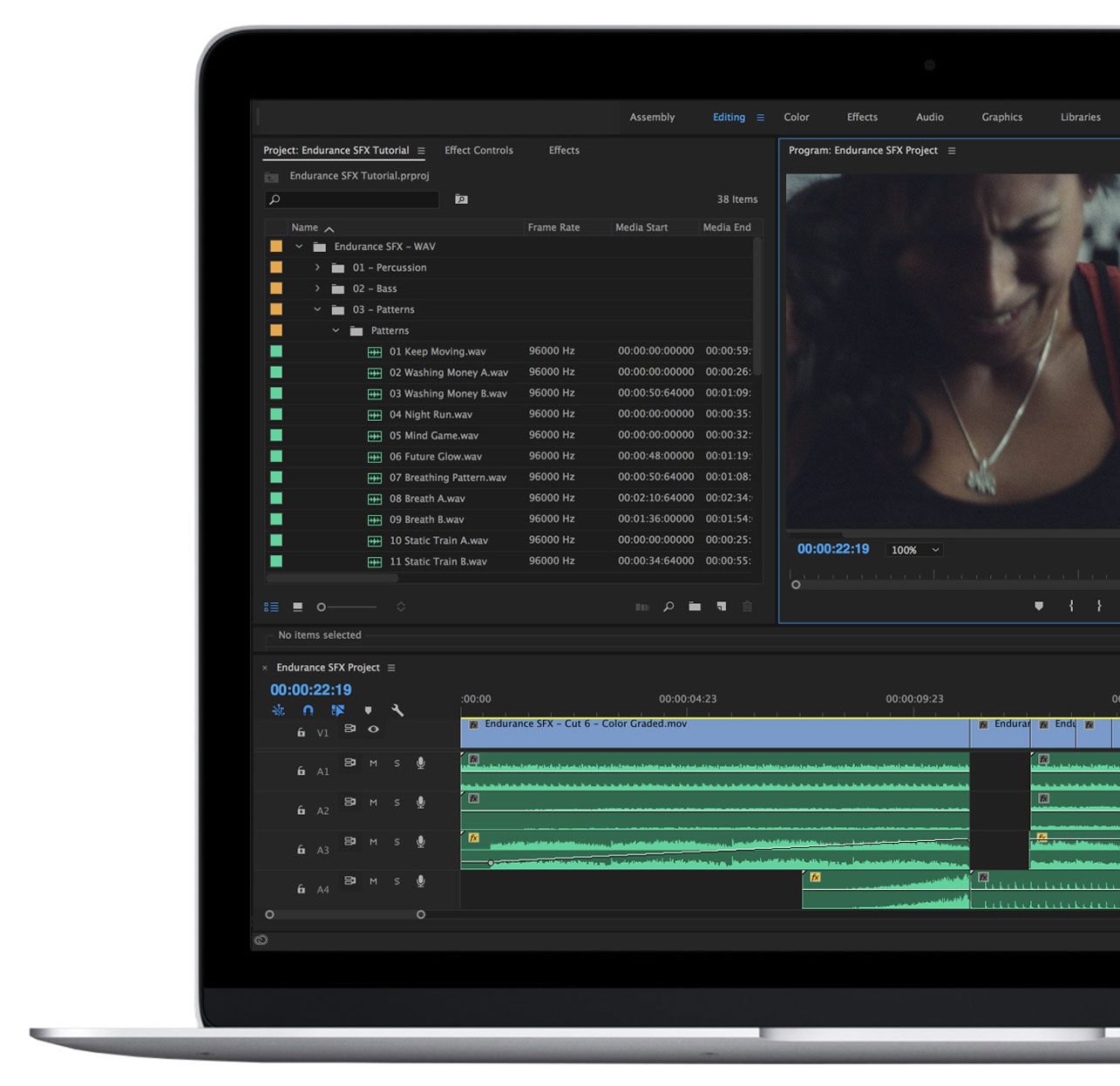 The tracks in Endurance are designed to be layered together in endless combinations. They are more singular than music loops, but more systematic than individual sound effects.
Most of the tracks are between 30-90 seconds in length, allowing you to create underscores for an individual scene or an entire project.
There is a wide variety of patterns across the clips, but they all share a common tempo (90 BPM). This gives you the freedom to experiment, mix-and-match, and create unique soundscapes for your commercial projects or cinematic short films.
We curated the pack down to only the best and most useful sound effects. With 80 original effects across 5 useful categories, you'll be able to quickly find the perfect sounds.





Each track comes in four variations: Normal, Distortion, Silk, and Space.
Distortion is crunchy and impactful. Silk is deep and rich. Space feels super ambient and airy.
Inspiring sound design is now attainable for filmmakers at every level of the game.
The sounds are professionally mastered and compatible with all major editing platforms, including Adobe Premiere, Final Cut Pro, and DaVinci Resolve.
Get over $3,000 of cinematic products
and unlimited music
Get over $3,000 of cinematic products and unlimited music