Rain Effects
| Dial-in the downpour in your images
There's a certain depth and emotion rain brings to a scene. But without proper waterproofing, you can't exactly bring your camera out into a downpour. Even if you manage to grab some shots, they don't always capture the full power of what you experienced live.
This happened to me just last month in Maui on a client shoot for Saxx swim shorts. We were on a strenuous hike in the Hana rainforest and the moment we arrived to see the prize at the end, a huge waterfall, it started to pour. It was the perfect sort of scene every photographer hopes to stumble upon… the only problem was I couldn't find any cover.
With the camera and drone still packed up in my waterproof bag, I decided to go for a swim to pass the time. Eventually, things let up enough to take a few shots with the product but I knew I'd have some editing work ahead of me to recreate that original surreal moment.
Before

After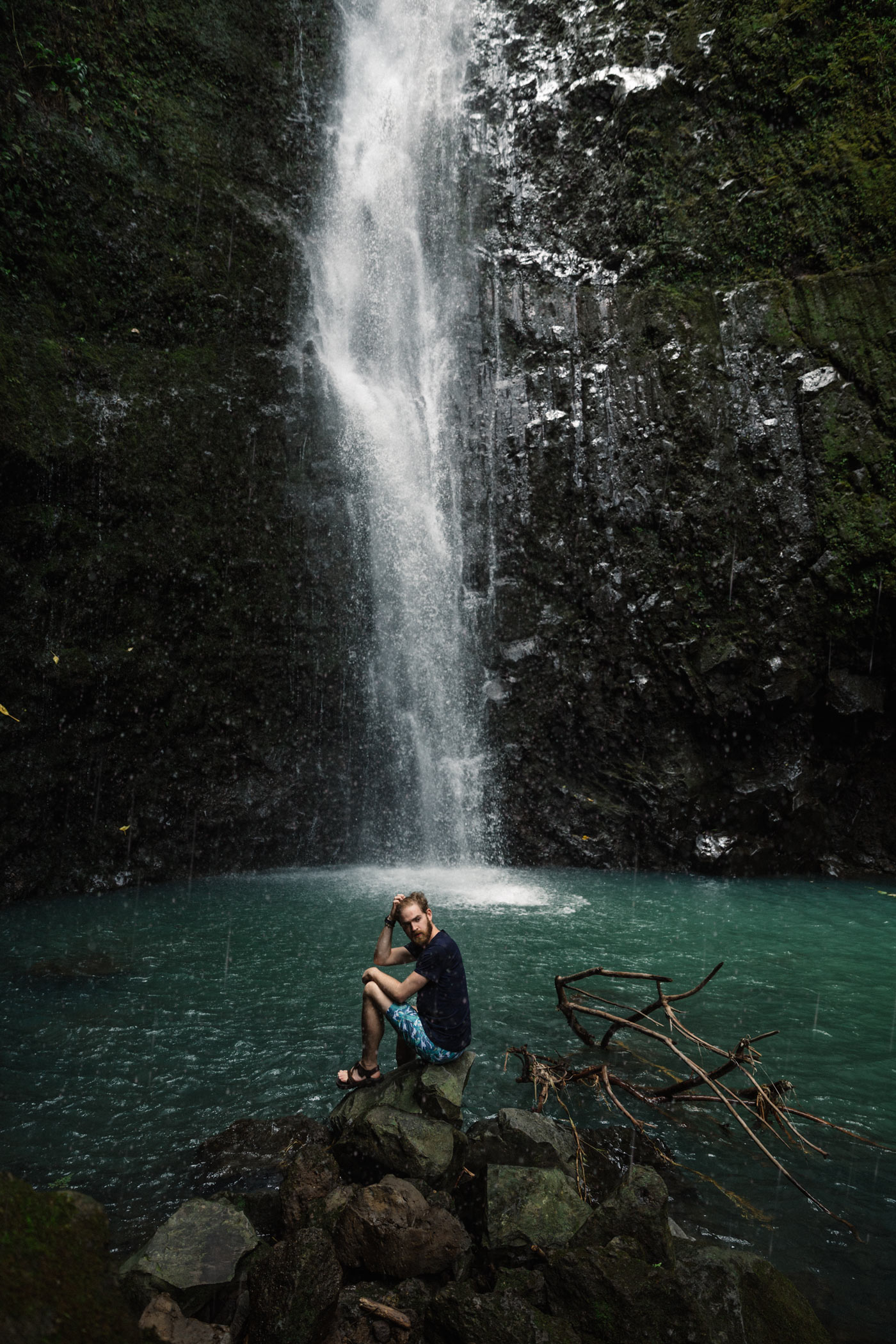 Editing with rain can be a bit tricky because a little bit goes a long way. For this photo, I primarily added small drops of rain across the whole scene mixed with some linear rain for diversity. An additional layer of rain was added around the waterfall which better accentuated it's power. Finally, by pulling up the contrast and adding some more softness it helped thin out the raindrops and blend all the effects more naturally.
A few tips to keep in mind:
1) Stick with shots that would naturally have rain present. Make sure your subject, surroundings, and effects all work together to create a cohesive scene (your viewer will feel that something is off if the pavement is dry or the sky is clear).
2) Add the effect first and then edit the colors of the image. This will also help to blend everything more cleanly.
To show you this idea in action, we've gathered three samples from community members and photographers Nathan Tecson, Sam Ciurdar, and Jonathan Zoeteman. We also had them share a bit of their process.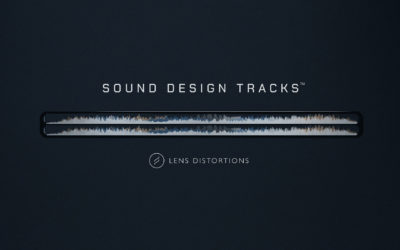 Cinematic sound effects, pre-arranged into powerful sequences, and then baked into a single audio file you can cut your footage to. Get pre-built, professional sound design in the simplicity of a single audio track.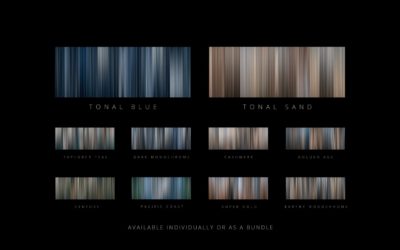 While most LUTs out there are heavy-handed at the expense of quality, Finishing LUTs offer a lighter touch and are rigorously stress-tested to work well across a wide variety of footage and lighting conditions.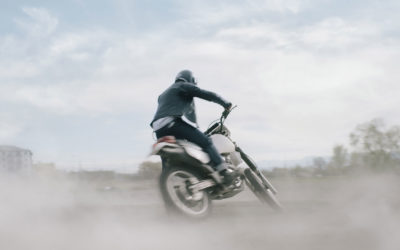 One of the best ways you can enhance your visual projects is to use the power of sound. In this 12 minute tutorial, we take you behind the scenes of many Lens Distortions videos to see the tried and true techniques we've been using for years.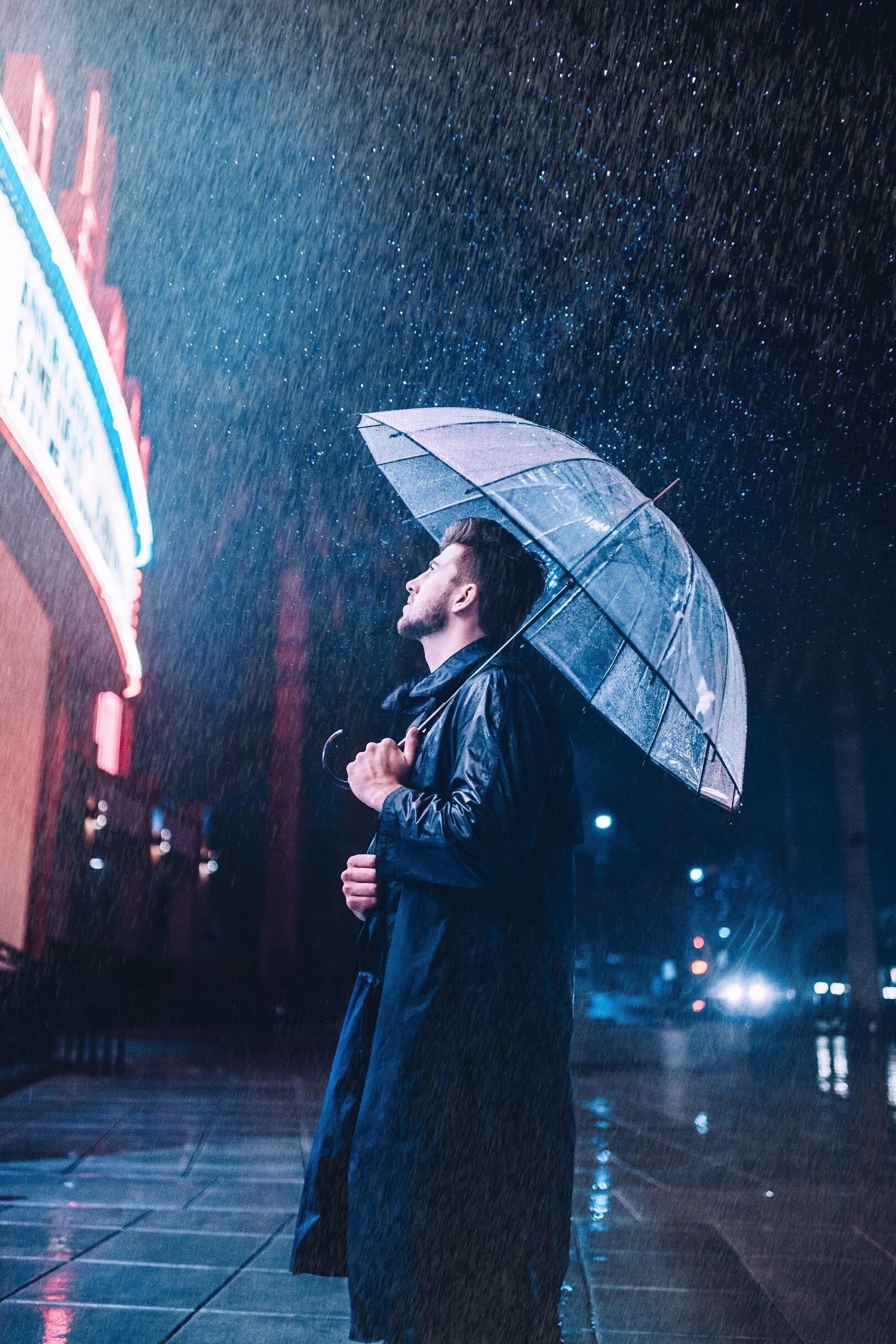 "I wanted to capture the emotion of a person feeling overwhelmed in a dark situation. The rain effect added another dimension that expressed the feeling of a person who is facing a large and challenging situation, but is slowly embracing it; The texture of the rain effect brings the viewer so much closer to experiencing that same emotion."
– Nathan Tecson @bringoutthegold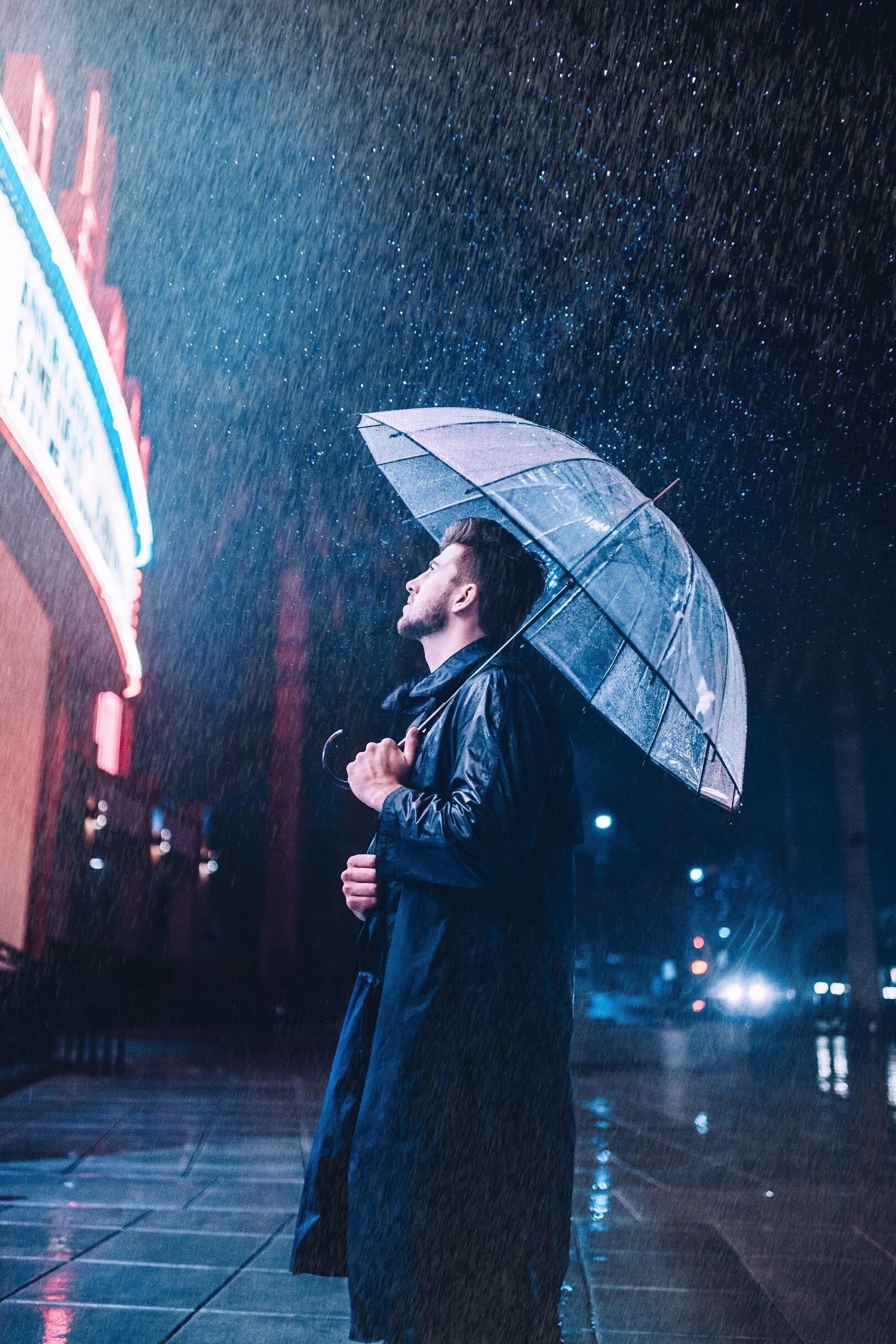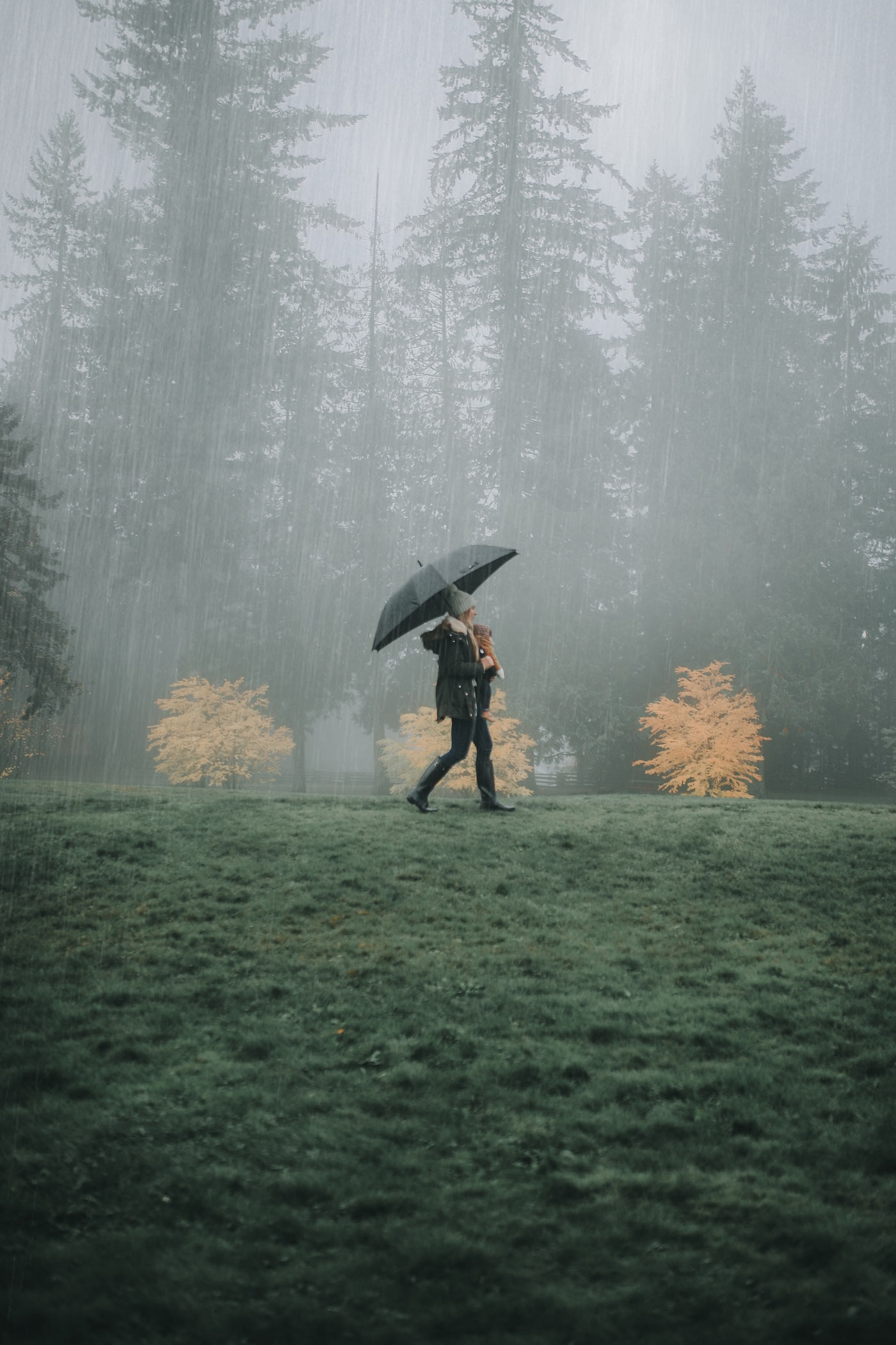 "When we were exploring Vancouver we had some really wet conditions. It was light and mild most of the times, but consistent enough to get you pretty wet. In these images it was hard to see the rain because it was so light, but still wanted to convey that emotion by adding a subtle rain effect from the Lens Distortions free mobile packs. It isn't too on the nose, but subtle enough to make it look real – and that was the key!"
-Sam Ciurdar @samciurdar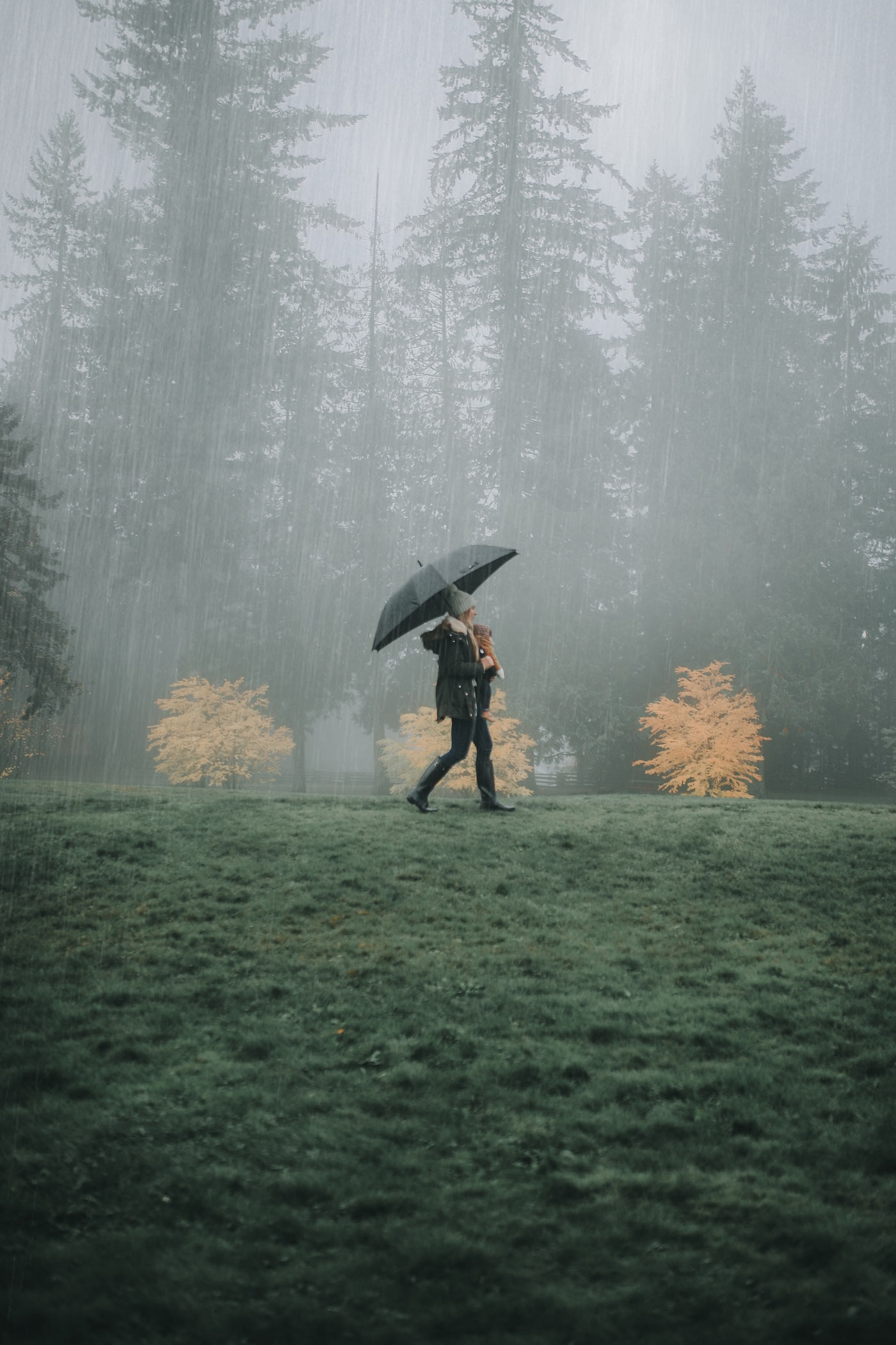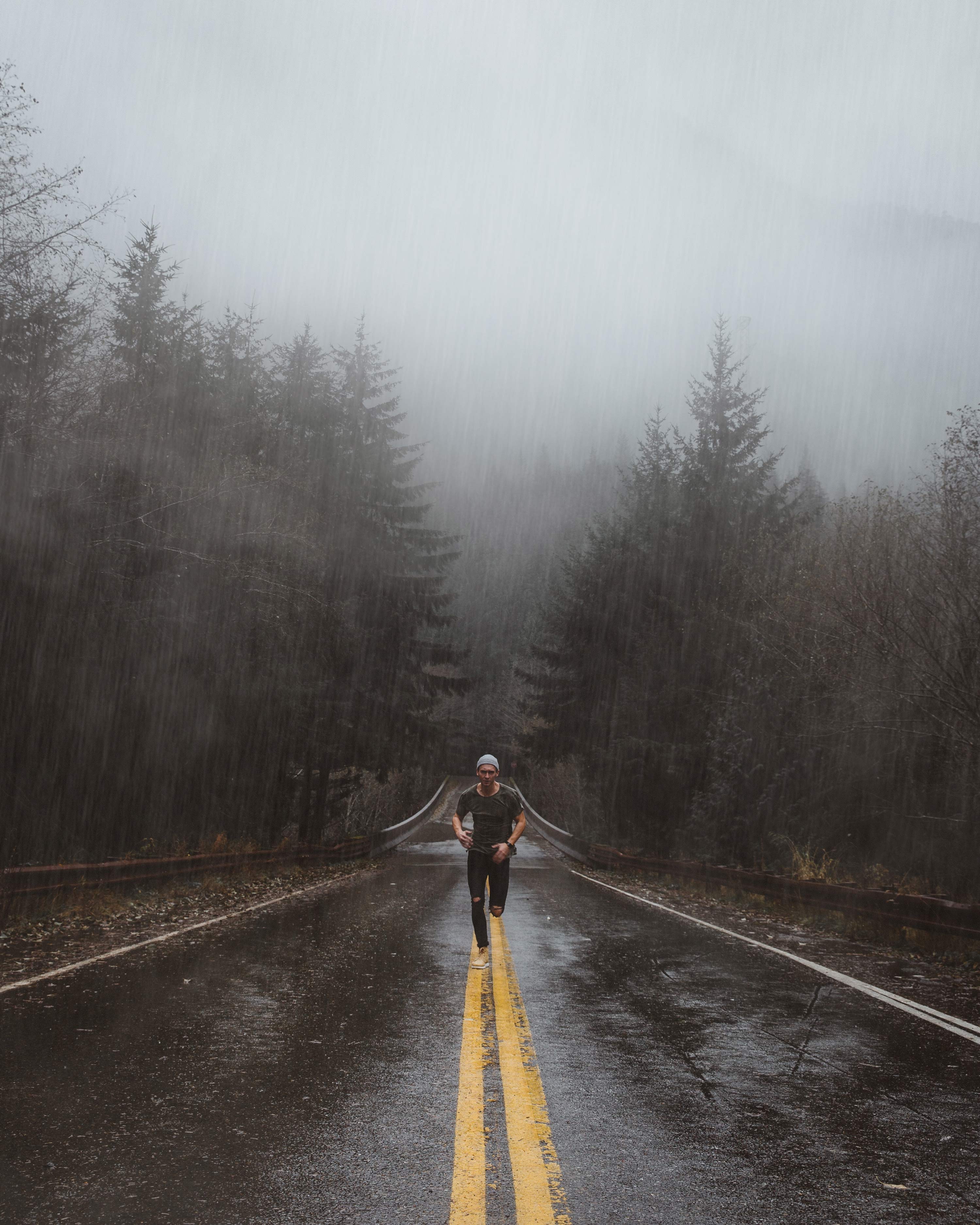 "I used the rain effects combined with a light usage of the fog effects to help emphasize the rainy atmosphere in a more distinctive way. Usually, I'll begin with a light layer of fog, reduce the opacity a little bit and then add a couple layers of the rain with the first having a lightly reduced opacity and the second having a greatly reduced opacity to give the image some depth. Being able to add a more defined rain effect allows the images to feel more "in the moment", and allows me to present an image that can be very difficult to capture while the rain is falling heavily."
– Jonathan Zoeteman @jonathanzoeteman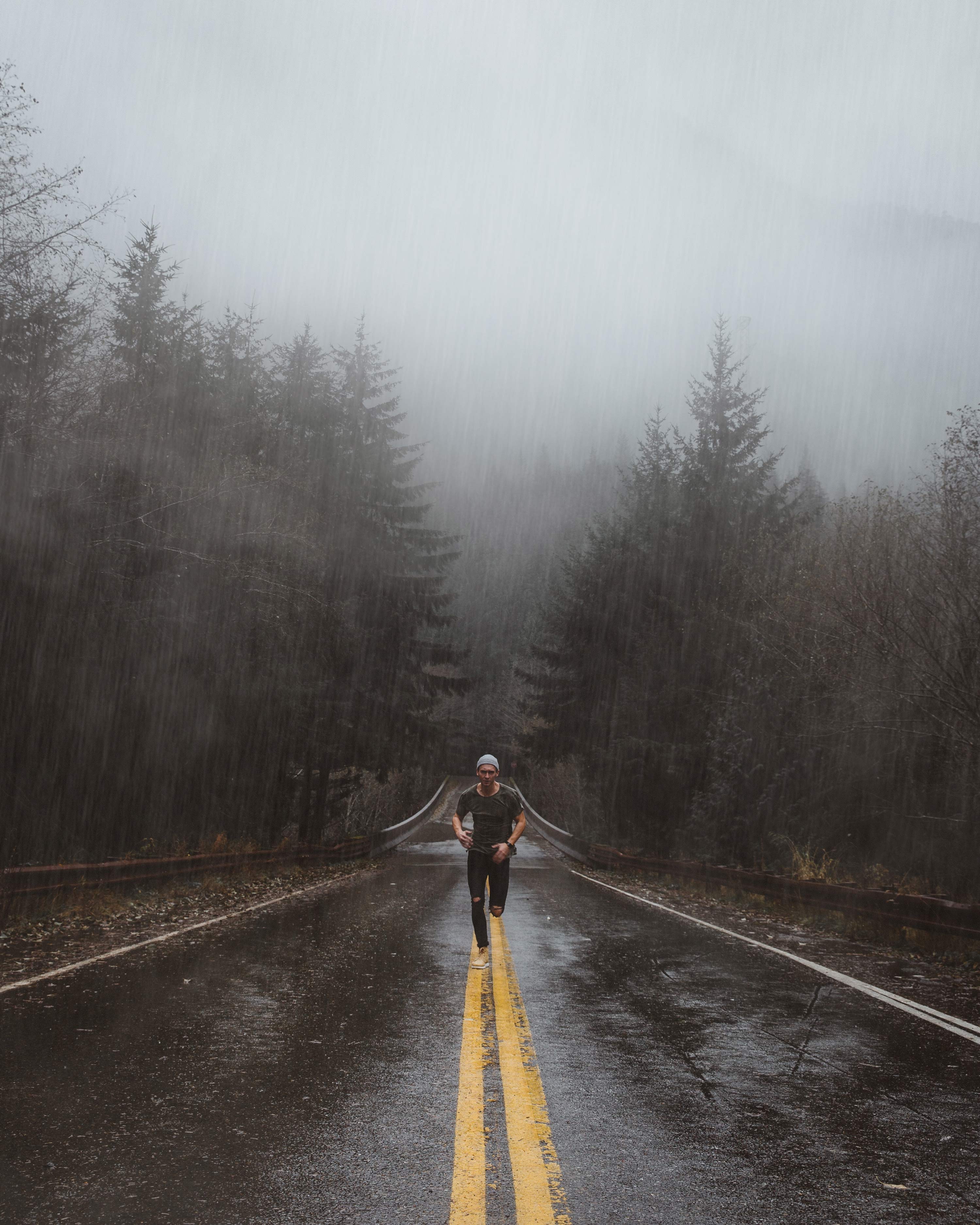 Check out Rain for Photoshop or our free mobile app to start experimenting with rain effects.
Remember the best effects are hiding in plain site. Challenge yourself to see how naturally you can blend the effects into your own rainy shots.
Get over $3,000 of cinematic products
and unlimited music
Get over $3,000 of cinematic products and unlimited music